Today, as a part of Crumpet's 52 Week Pick and Mix Challenge, I attempted a new to me nail art technique: The Fishtail Braid nails.
I google'd a few tutorials and watched them first, just so I got the hang of it, but basically this is braiding strokes of three different colors.
To begin I used two thin coats of
LynBDesigns Seize the Day, Boys
, a lovely teal holo polish with gold flashes. The application on this was perfect, very impressed with the quality of this polish. It is a bit jelly like on the first coat, but evens out by the second coat.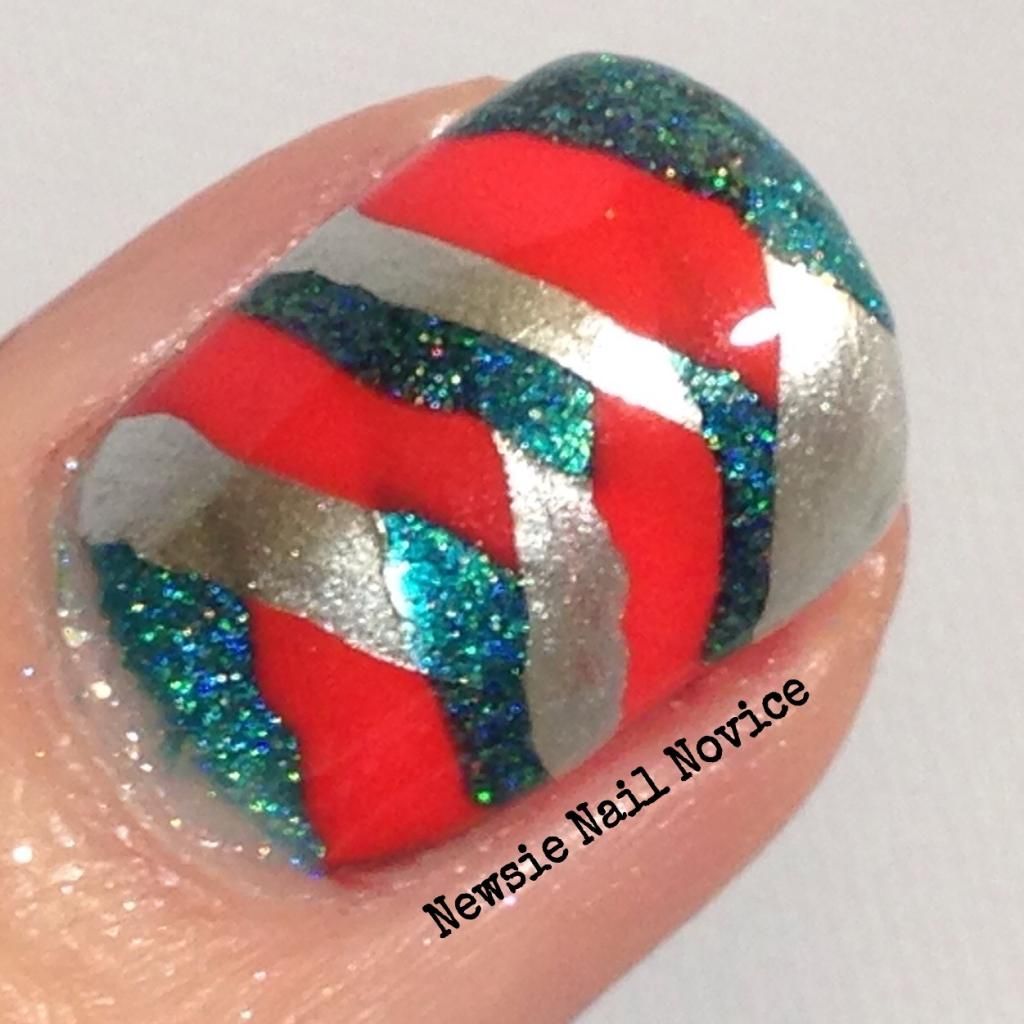 After that I went to work on the Fishtail Braid technique. It was a little difficult at first, but once you get the hang of it, it isn't so bad.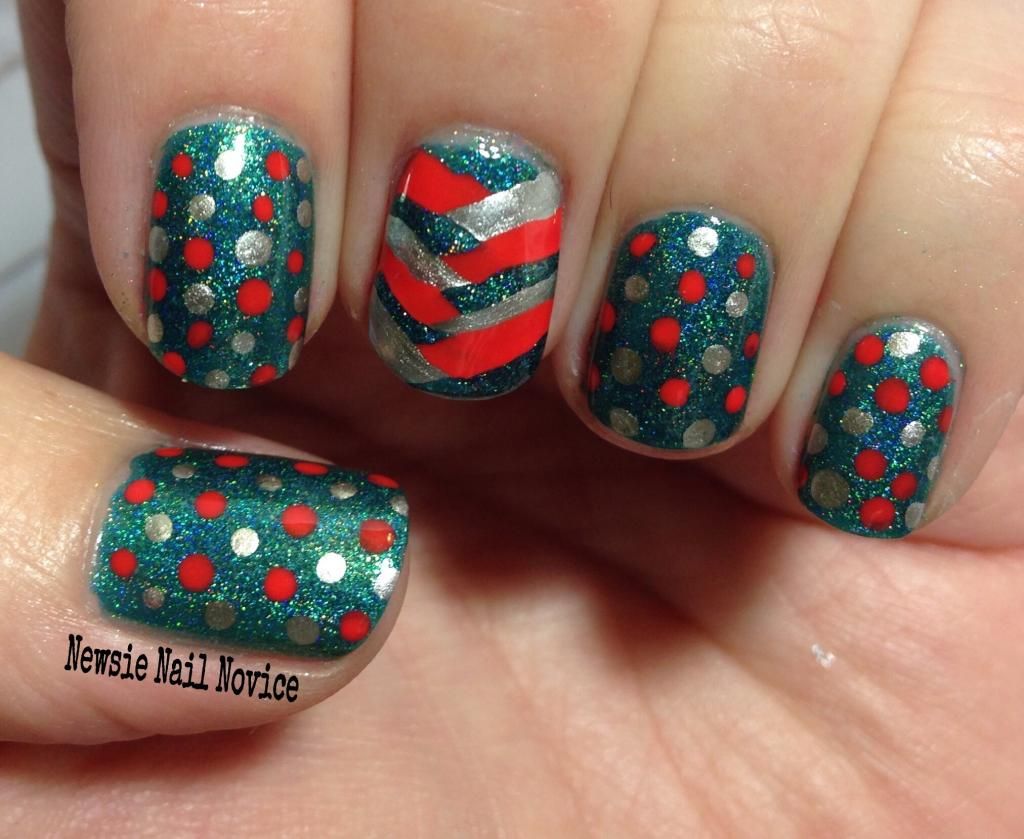 To complete the look I added a dotticure to tie in the three colors on the other nails. I was originally going to do a skittle look, but I accidentally went nuts with the dots so I didn't get there unfortunately.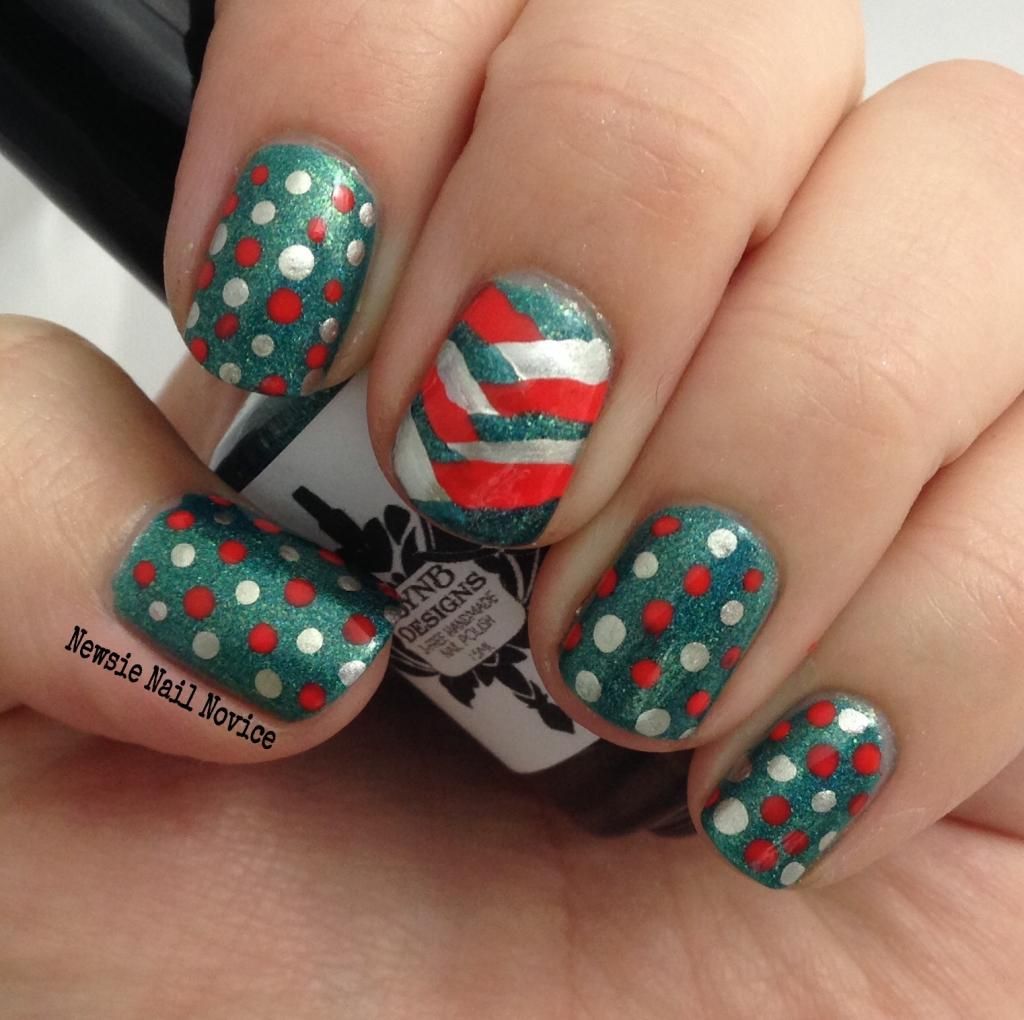 The coral/red polish is Zoya Rocha and the silver is Essie No Place Like Chrome.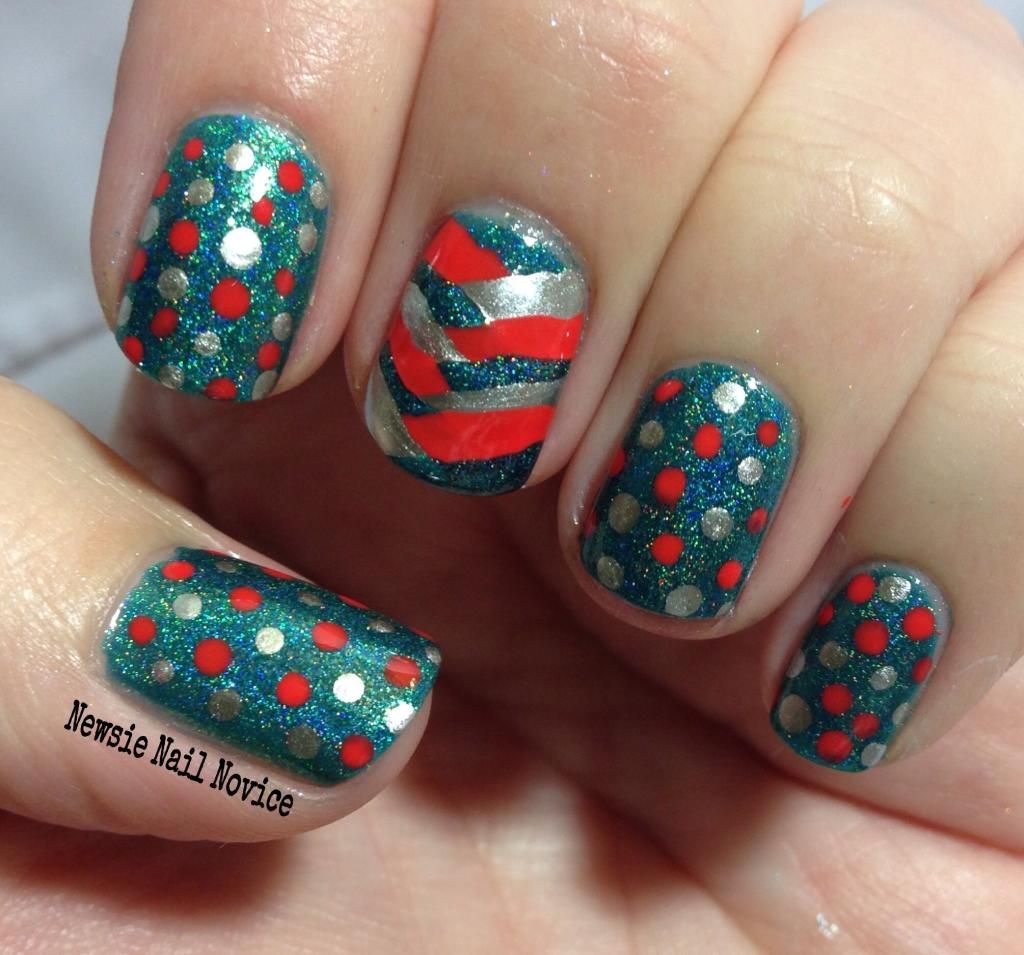 Overall I liked this look, and trying a new technique, but I found it a bit time consuming trying to make sure the layers were dry between strokes. I think this technique probably works best with one coaters, which Seize the Day, Boys was not. The polish does build up on the Fishtail Braid nail, so you have to be extra careful not to dent it.
What do you think? Have you tried this nail art technique before? Do you have tips to share?
And don't forget to check out the other ladies taking part in this challenge today!