Today's nails are inspired by my new phone case! And one of my goals for the year it to find inspiration for nail art all over the place: in a fabric that is on a quilt, the design on my Kleenex box, the pattern on a shirt, my wallet etc.
So I've started that goal today with my phone case, which I got for a steal around the holidays at a TJMaxx.
I needed a grey creme, a black holographic polish, and some nail vinyls. I decided that Zoya Storm would be the perfect black holographic polish for this, and I didn't have a grey that matched the grey in my phone, but I settled for Zoya Dove.
I maaaaay have top-coated this look a bit too soon, as you can see with the smear marks, but let's ignore that for now shall we?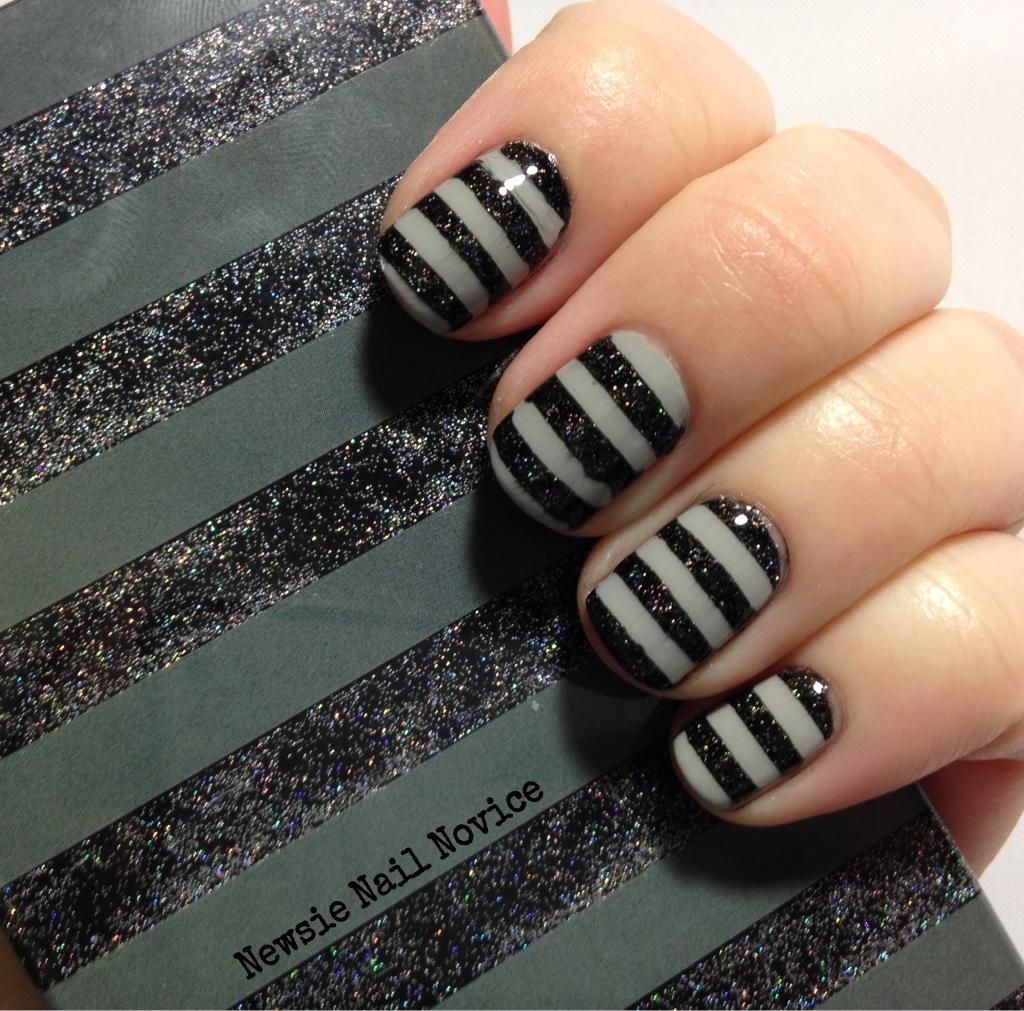 I really liked how this turned out. I like the mix of the scattered holo in Storm matched with the creme of Dove.
These are definitely not two colors I would pair together, but the look turned out quite nice.
So let me hear from you, what inspires you when choosing ideas for nail art? I like doing challenges to, because they take me out of my comfort zone and beyond what my brain can even think of, but this month is full of people doing an everyday challenge and I know I'm not ready for that. So I'm creating my own type of challenge to find inspiration in every day things. Take a shot of it and then translate it to my nails!