Another challenge post today! This week is full of them! In another group I'm in Stamp One, Stamp All Ten! The challenge this week is inspired by your favorite vacation.
I had a very fortunate childhood where I got to take a number of vacations, but the one theme of all of my favorites were they involved the water or the beach. I love the ocean so so very much. So I decided to do a manicure inspired by the ocean.
I started out with two coats of Painted Polish 2015, a limited edition polish created for the New Year!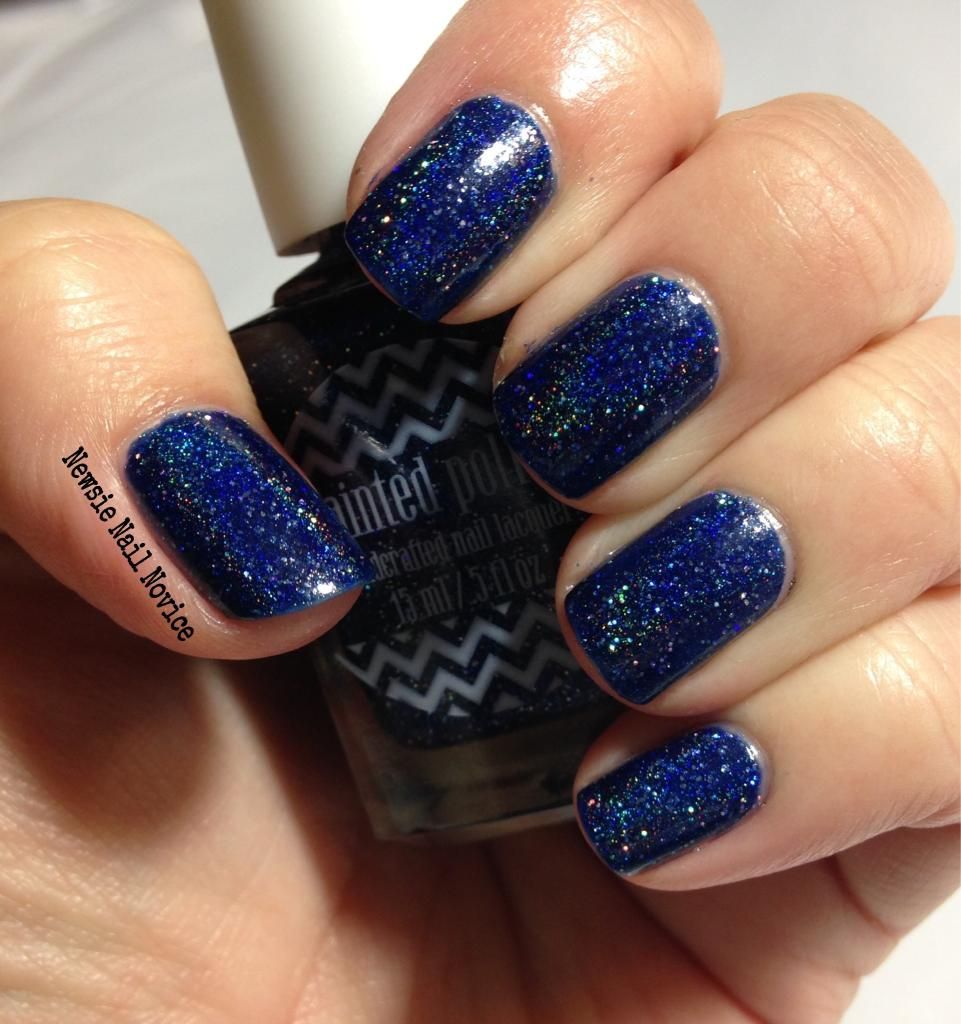 This polish is a gorgeous jean blue linear holo with scattered medium holo pieces throughout!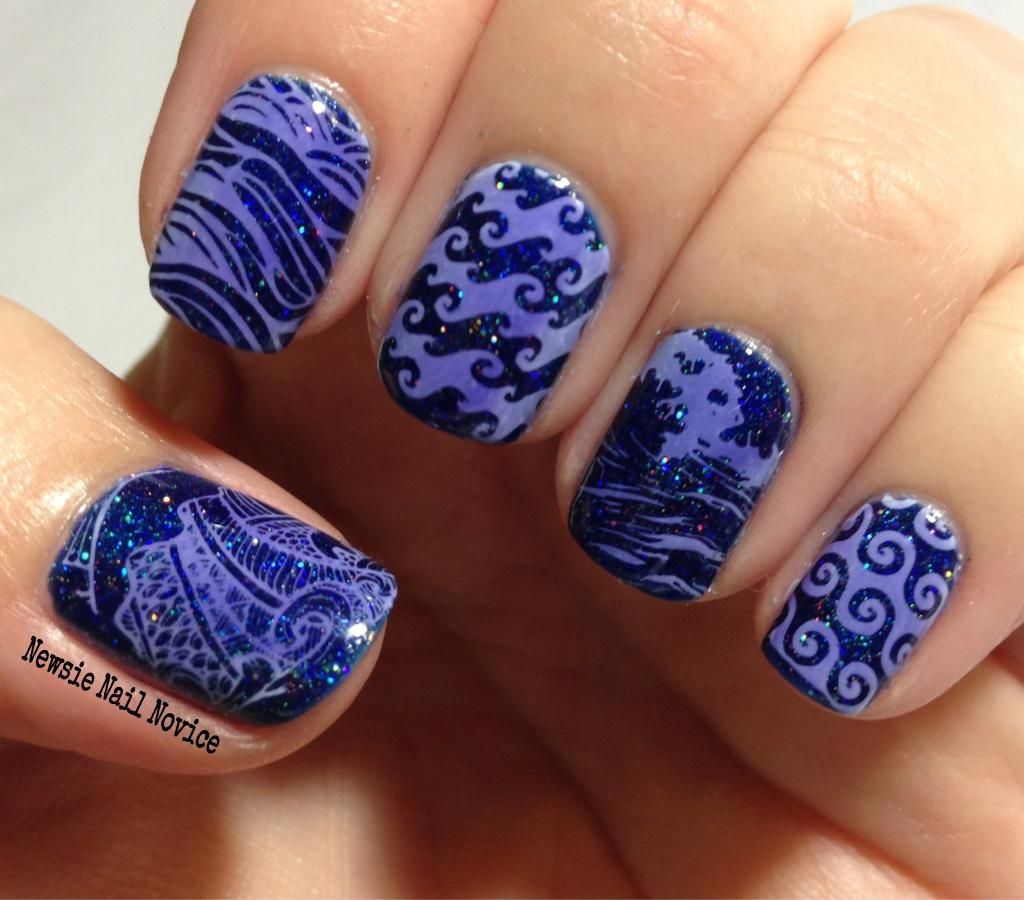 I love ocean-themed manicures. I have a million sea-themed manicures. Here is the plate information: the index, middle and pinkie are all stamped with MoYou Sailor 03. The thumb is MoYou Sailor 04 and the ring finger is Bundle Monster BM-504!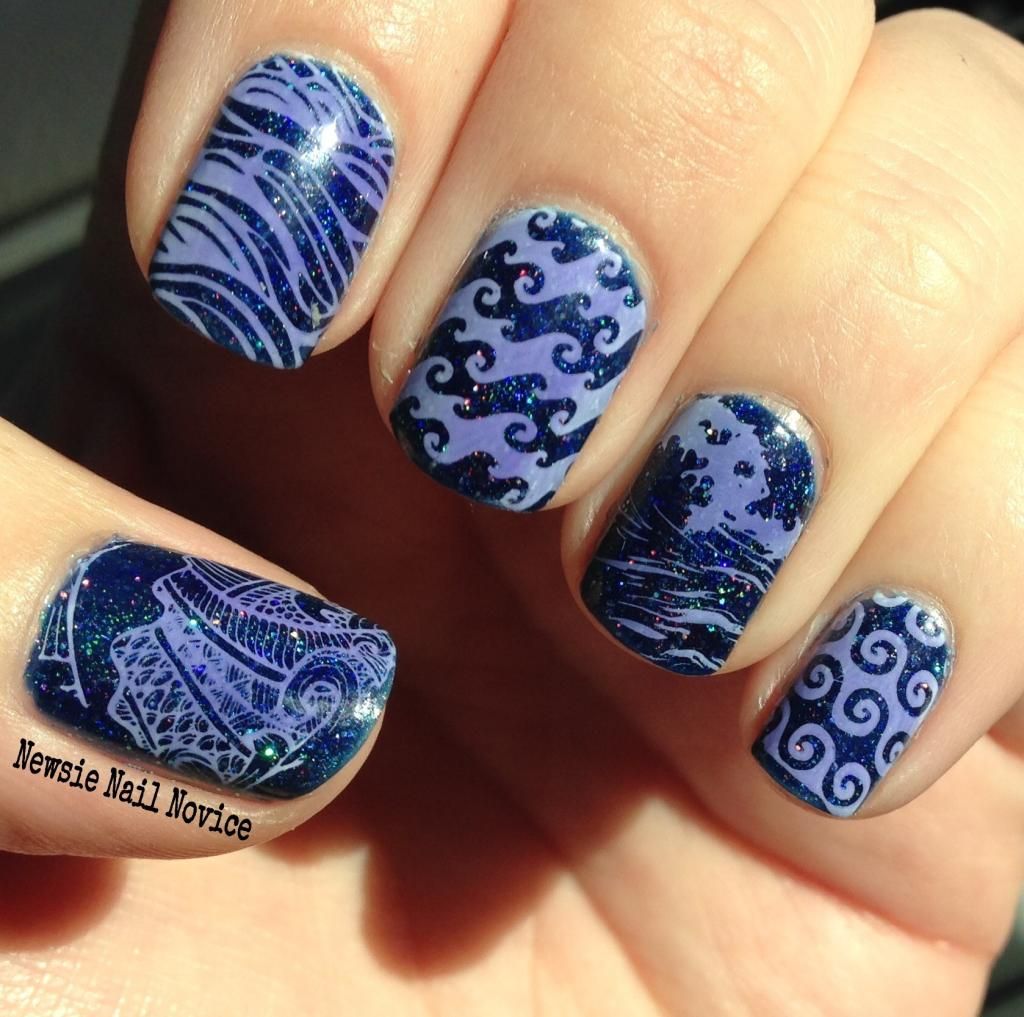 The one unfortunate thing that happened with this manicure is that once I applied a quick dry top coat over the white stamping, the blue pigment bled through so the stamping wasn't a crisp white like I wanted it to be. But since it matches the manicure, I'm okay with it, I just think I would have liked it better as a white stamp, rather than a light blueish/purple image.
I really love the idea behind this manicure, and I'm finding all of these prompts I've been doing challenging and fun at the same time. And since each one has a personal connection, each mani has meant a little more to me! Also, I am fortunate enough to get to go on a weekend away up the coast later this month and these nails are so making me anticipate the weekend away!
What is the most favorite vacation you've ever been on? How would you translate that to a manicure? Let's see what some of the other ladies in this challenge did below!