This is one gorgeous polish! Multichrome amazing! Reminds me of fall and sunset, two of my favorite things. I'm always looking for nails that remind me of sunset, it's one of my favorite nail colors!
This polish went on in three thin coats and applied and wore like a dream! Multichromes look best in cloudy weather.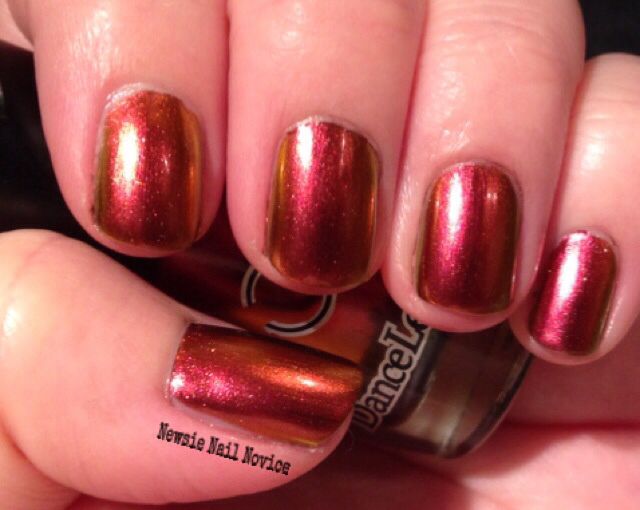 Under direct light indoors it looks more like a pink chrome, as it looks like above.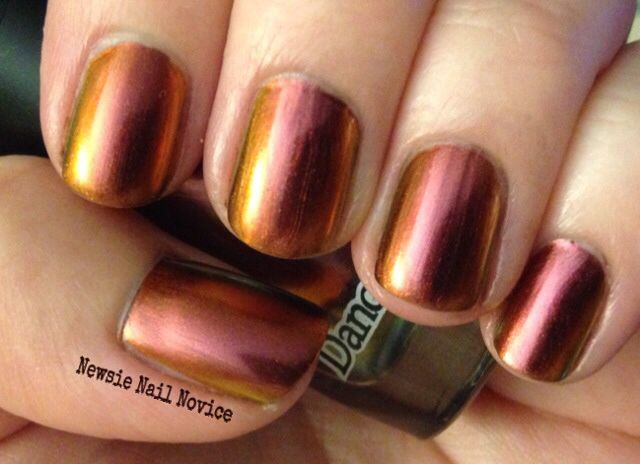 In softer light, above, the multichome comes out to play.
And in the cloudy weather, outdoors, the polish looks absolutely amazing!
Application:
The photos above are three coats with a top coat of HK Girl Glisten and Glow (which I find does not dry super fast and does not work well with my nails). The polish lasted a fair while, and I found myself not wanting to take it off. In the future I'd like to stamp some tree silhouette of a tree or something, to bring out the sunset color.
Where to purchase:
Dance Legend polishes hail from Russia, so they can definitely be tricky to get a hold of. You can order directly off their
website
, but then you are at the mercy of the Russian mail carriers, and they can take forever from what I've heard. You can take your chance at a
Llarowe
restock, but those are cut throat my friend, and all about timing. Fortunately, if you love this polish it is in stock now at
Color4Nails
! Go my friend, grab this polish while you can and you'll get it sooner than you would if you ordered via Russia! And that link shows all the Chameleon collection colors which feature all their multichrome collection, there is something in there for everyone!