Hi everyone, I'm back with another Crumpet's 52 Week Pick and Mix Challenge. This week I chose the prompt three shades of green and/or yellow (the other prompt was fire and I couldn't quite figure out how to tie the two together, but Serene at Copycat Claws did an
amazing job
!).
So I didn't just pick out three greens, I picked four, because I just love green. It is my favorite color!
I started out with two thin layers of Color Club Kismet, because, I guess I can't do a manicure with out some holo!!! Kismet is a great super linear holo that is almost lime green leaning yellow green, just lovely.
Then I took three Zoya greens, from top to bottom, Noot, Hunter and Shawn and stamped them using this scale-y design.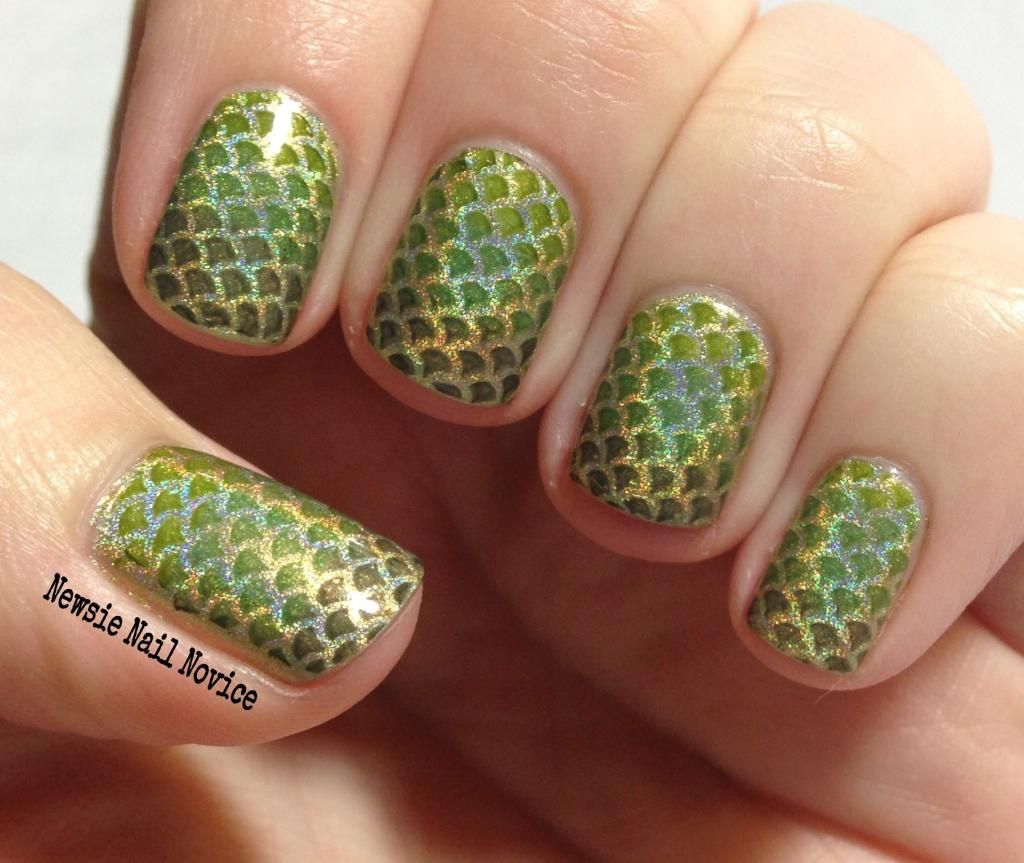 It's harder to see the three greens in the light because, um, hello holo, but I think the effect is nice in the shade and in the sun!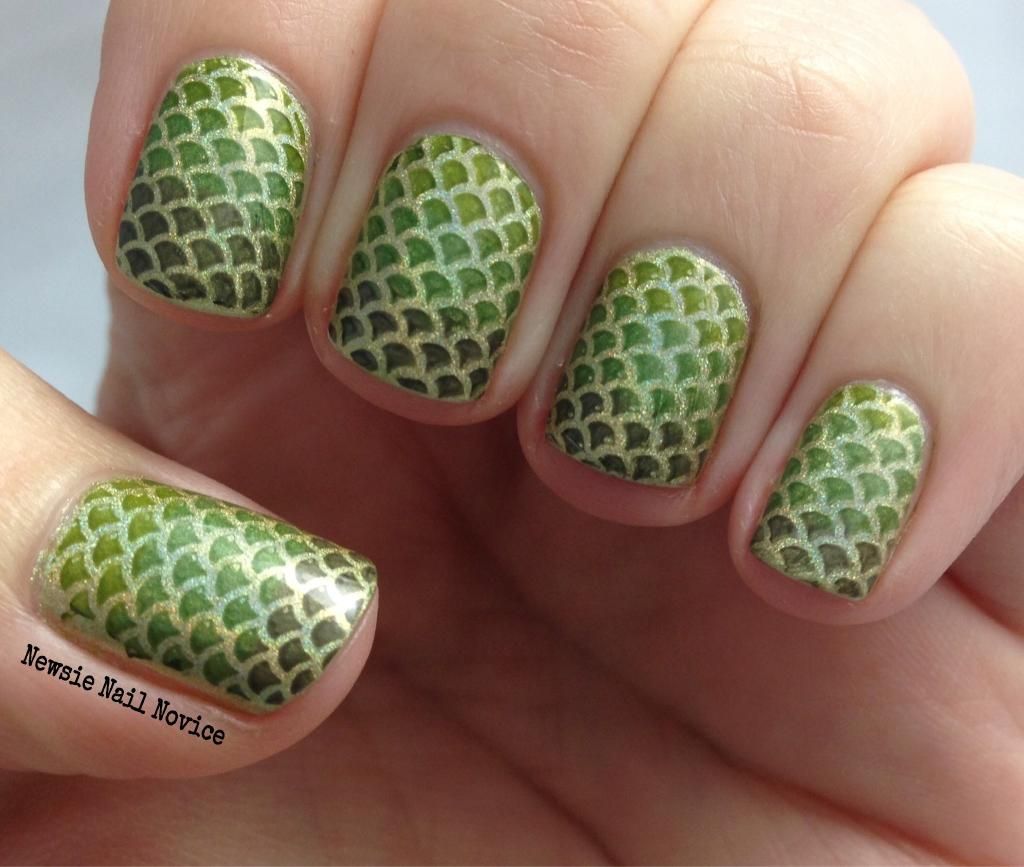 The stamping plate I used is Lily Anna 09. I just love my
Lily Anna plates
, I seriously probably use them for more jobs than anything other plates I own (I own Lily Anna Plates 6-10). I think I want to collect them all because all the looks are so versatile. I might ask for some for my birthday (coming up in early March).
Overall I called these my dragon nails, because I just love the look of the scales and the green was just so dragon-esque!
My original concept for this mani was using Noot as the base and various green holo polishes in a dotticure gradient.
The reason I didn't stick with this one is because I feel the three shades of green holo get lost in each other. I decided to show it off though because look at how amazing Noot looks as a base. I can't believe this was an untried for me. I will definitely be breaking this out again for a nail art project in the future. Just look at how creamy and dark it is. Such a strong color, without being super black, which you can get with a lot of dark creme polishes. Just stunning!
Anyway, that is it for today. Don't forget to check out the other ladies taking part in this challenge!!!