In honor of Winnie the Pooh Day on January 18th,
Challenge Your Nail Art
has created a three-day nail art challenge all inspired by Winnie the Pooh!
Today's challenge was Bees & Honey!
To get things started, because I love all things holo, I had to start with some yellow and blue holo polishes.
Since
Smitten Polish
is one of my favorite indie brands, I went to my Smitten shelf, and chose two perfect creamy holos for this prompt. On the thumb and pinkie is Nuclear Sunshine and on the three middle fingers is the lovely Blue Himalayan Poppy (seriously, you need this blue-aqua holo, it is a definite favorite of mine)!
My thoughts going into this was I would use my pinkie and thumb as bookends, and sort of a bee hive! In the middle I would would make it the bountiful place where the bees seek the pollen to make the honey!!!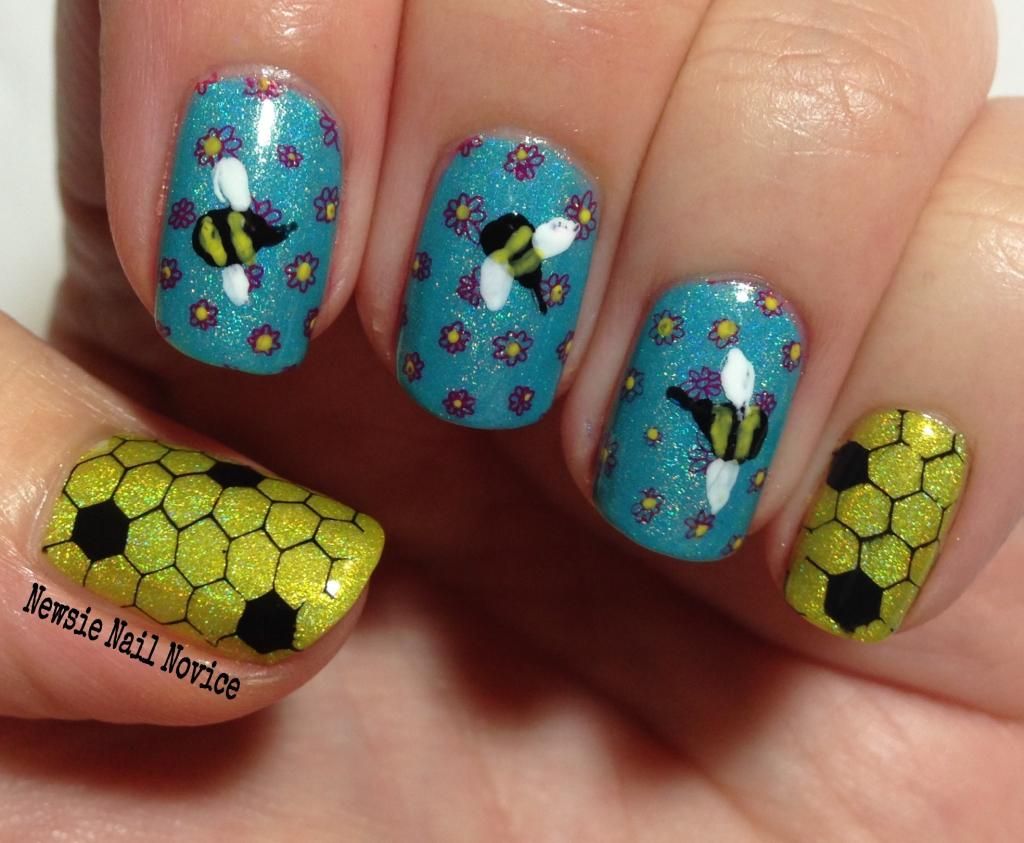 For the beehive design I used Winstonia plate W-113 and using my
Born Pretty Black Stamping Polish
and for the flowers I used my Lily Anna 10 plate and used Essie Hip-Anema!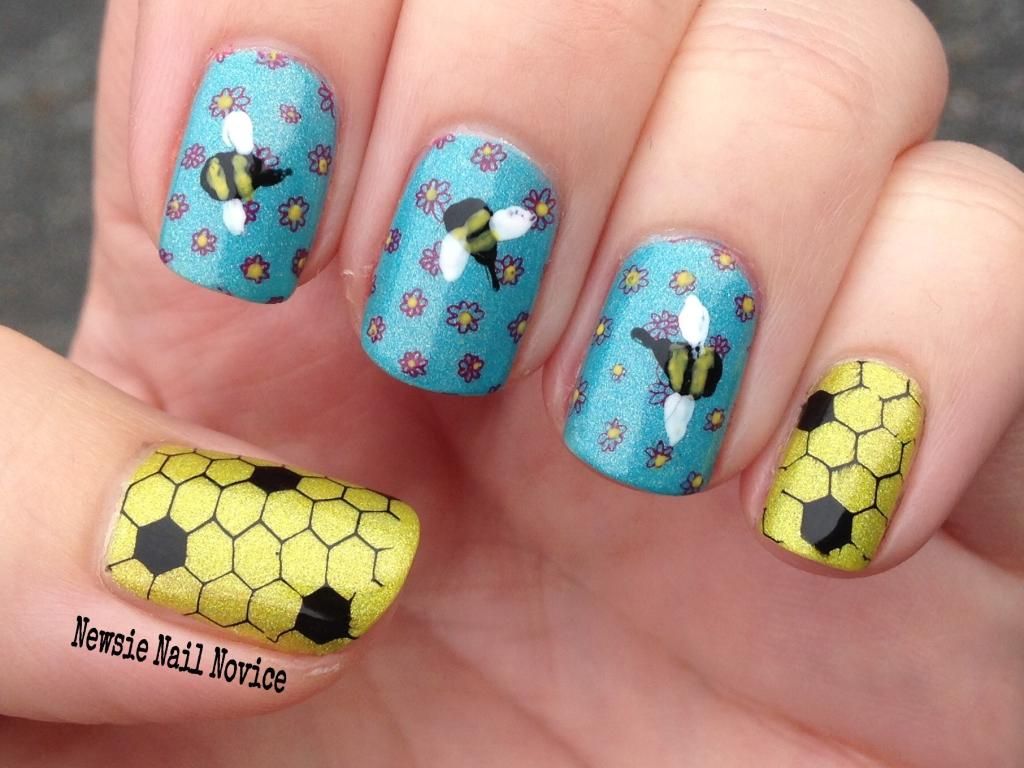 Then I free handed some bees on the bountiful flowery nails (wow, I really like the word bounty today). As you can see my free hand is not the best, but overall, I think this turned out great!
So what do you think? I really hope you like these because tomorrow's nails, I'm not going to lie, they aren't the greatest! Also, don't forget to hop around and see how some of the other ladies did for this challenge!!!