Let me start this post off by saying, I really really loved this manicure. These are the type of nails I dream about. Unfortunately, these nails lasted about as long as a sunset. :(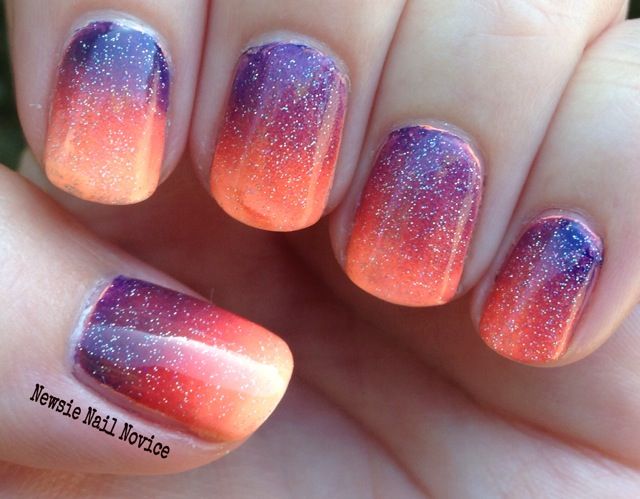 Now, I'm not the best at gradients, this is really my second successful go at it. But man is it beautiful!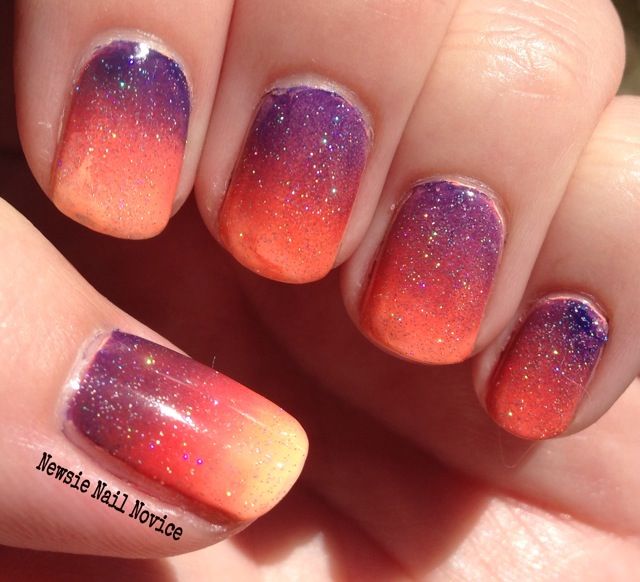 Application: I began this manicure with three thin coats of China Glaze Son of a Peach. For the gradient I used Son of a Peach, Zoya Heidi and OPI Eurso Euro sponged up and down (with a makeup sponge) to create the sunset effect. To top it all off I did a layer of China Glaze Fairy Dust to create the twilight stars are coming out of the backdrop.
So I determined after this manicure, that my body chemistry does not agree with China Glaze polishes. They just do not want to last on me. The majority of China Glaze polishes I own are neons, so I guess this is a fact I remember every summer. I'll keep the ones I have around, they are pretty good for stamping, but I'm so sad that this manicure chipped in less than 24 hours of application. I'm sure it's the Son of a Peach base because I switched up nothing else in my application process.
I'm still a newbie at gradients, do you have any tips for making the application go smoothly? I still haven't tried the whole get your sponge wet first thing, I wonder if that would help? Using a non Zoya polish as the base definitely helped this time (because Zoya polishes take longer to dry on me), but I can't use China Glaze again. Anyway share your tips in the comments if you have any! Thanks and have a great weekend!!!