Yesterday was a great day! Not only was it raining buckets (and believe me California needs it) I came home to some wonderful nail mail!
These are my very first polishes from the I Love Nail Polish (ILNP) brand, but they have been majorly hyped online in the various online nail communities I frequent.
I purchased, from left, Cygnus Loop Holo (after seeing some amazing swatches of it on Instagram), Siréne and Reminisce. Not knowing what full manicure to sport first, I did a quick and dirty swatch of the three and asked various online channels what they wanted to see.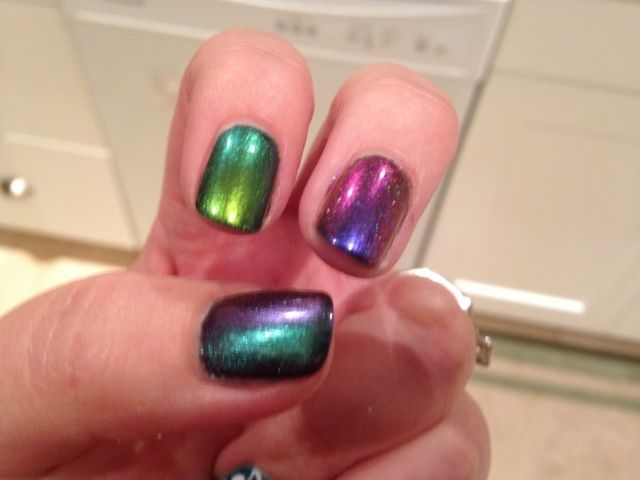 After I took this photo, I made the craziest noise. Like, "WOW, I can't believe these colors are all THIS beautiful!!!" My husband was video chatting with a friend of his and they thought I was crazy! But seriously, aren't these colors absolutely amazing?!?! P.S. Sorry for the weird claw position my fingers are in, but I didn't want my previous manicure to ruin the beauty of the new swatches!
Choosing was difficult, all my online friends wanted to see different ones. Reminisce was definitely my favorite, but Siréne seemed to have the strongest shift (out of the new releases, Cygnus Loop was not new). So I went with Siréne, and I have a bunch of shots to share!
Above is my most perfect shot of Siréne. It looks best outdoors, not in direct sunlight. I was expecting it to be cloudy today because it was so stormy yesterdays and we are between storms in Northern California, but it was sunny this morning as well so I have some sun shots to show you as well.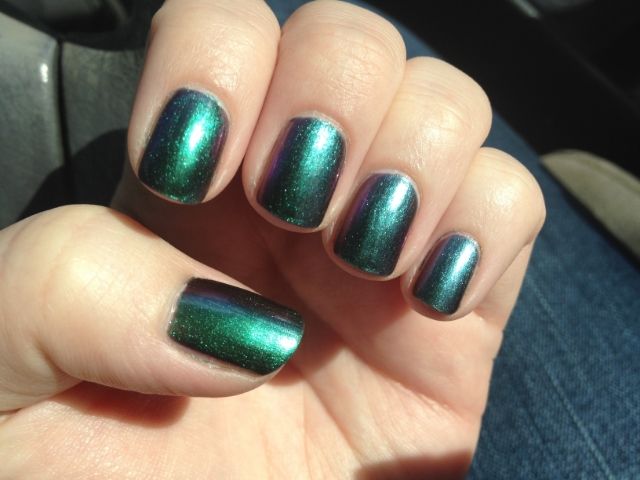 In direct sunlight, the nails look teal, see above. But if you cast a tiny shadow or move your nails slightly they can shift to purple, see below.
Indoors, softer light helps bring out the hues and shifts more, so I have a couple of shots to show you, including the last in my office under fluorescents.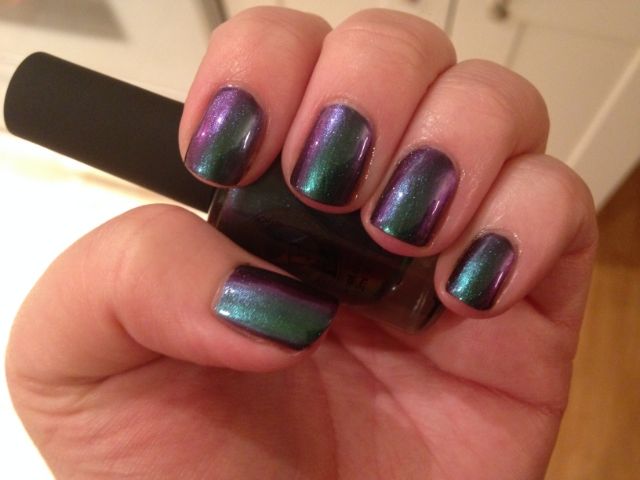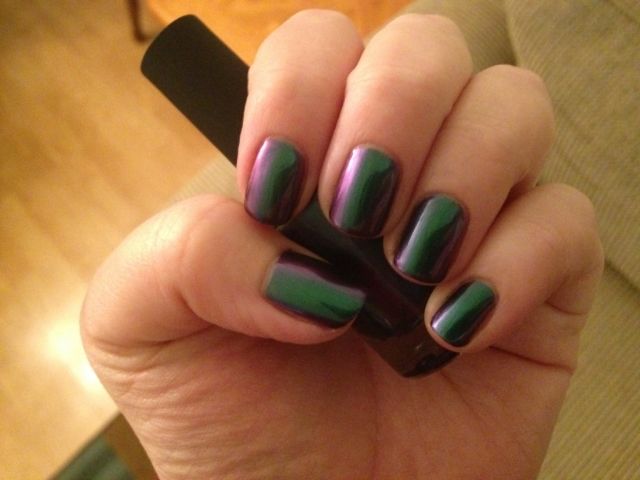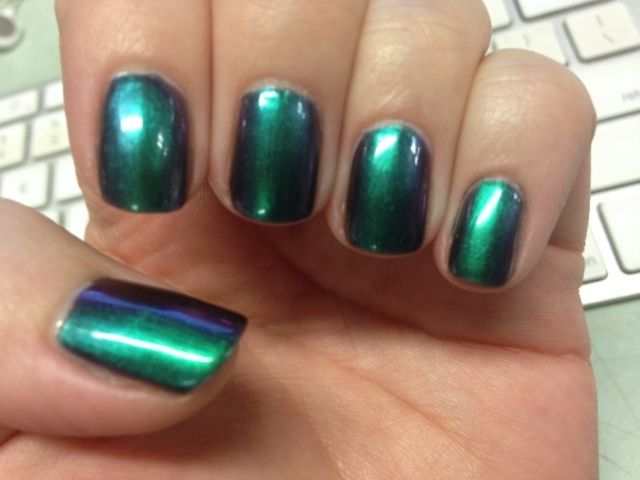 Overall I was highly pleased with this purchase! Now onto the details!
Application:
The polish was actually quite thin and a little patchy on the first coat, but it really started to show up well after two coats. I added a third to make sure the shift was amazing! All shots shown (with the exception of the quick and dirty swatches of all three polishes) are three coats with Essie On The Go top coat.
I have to say the shift in this polish is amazing and VERY easy to see. You don't need a black undercoat like you do with some other duo and multichromes. I was disappointed with my CrowsToes Indian Summer (one of my first duochromes) because the shift was so shy. Siréne is quite the opposite!
Where to purchase:
I purchased these during ILNP's presale of their Spring Collection. Their
website
features all of their new spring polishes (including some pastel holos if that is your thing). You can purchase Siréne
here
for $12.50. The Spring Collection goes on sale March 7.
What do you think? Do you like this color shift? Do you want to see another manicure featuring one of the other ILNPs I purchased? What ILNP colors do you like the most?