So this week I thought I'd jump into another weekly nail art challenge The Crumpet's Nail Tarts! She is currently hosting a 31 Day challenge in January, and fit the weekly prompts into it. So this week's prompt is holo and film. So I combined the two!
I started out with two beautiful coats of
Girly Bits More Cowbell
. This is a lovely light blue-grey holographic polish with tiny blue iridescent flakies that give the polish a wonderful blue flash, making it truly unique!
Now onto the film! I chose Almost Famous, one of my all time favorite movies! If you haven't seen it you must!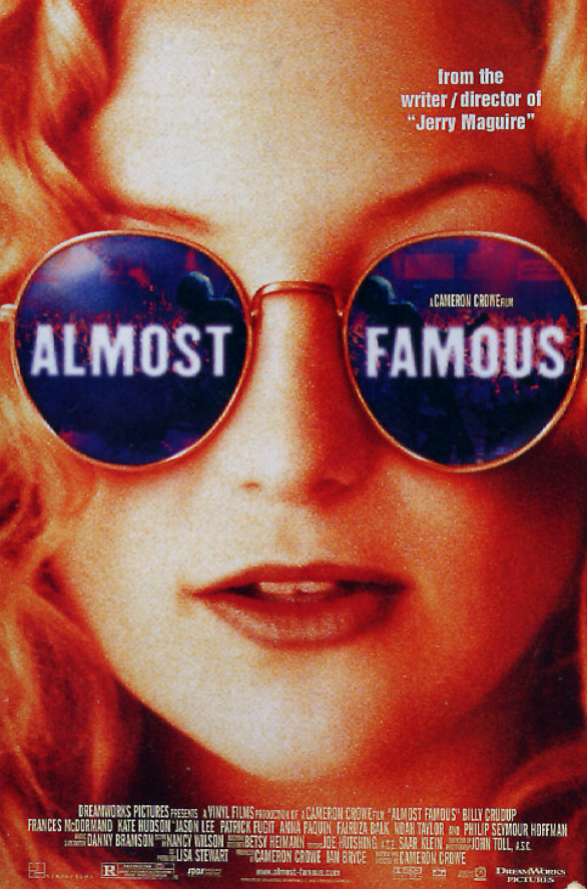 The film is about a 15 year-old who ends up getting to write a story for the Rolling Stone following a band throughout their tour in the golden age of rock and roll. And it is one of my all time favorite performances Phillip Semour Hoffman ever played in!
Now onto the nail art! Well, I went through all of my stamping plates and I didn't have a single musical one, which is a bit crazy. I did have type set though, which I thought was appropriate because the main character uses a typewriter for his story. I also had sunglasses, which is a homage to the movie poster (see above).
For the background, I decided to do a flower-y (almost hippie-esque) three color background (using Zoya Kieko, OPI Eurso Euro and Essie Hip-Anema). I thought it was somewhat psychedelic if you will. I used this as the background for each nail. I used my Lily Anna 06 plate.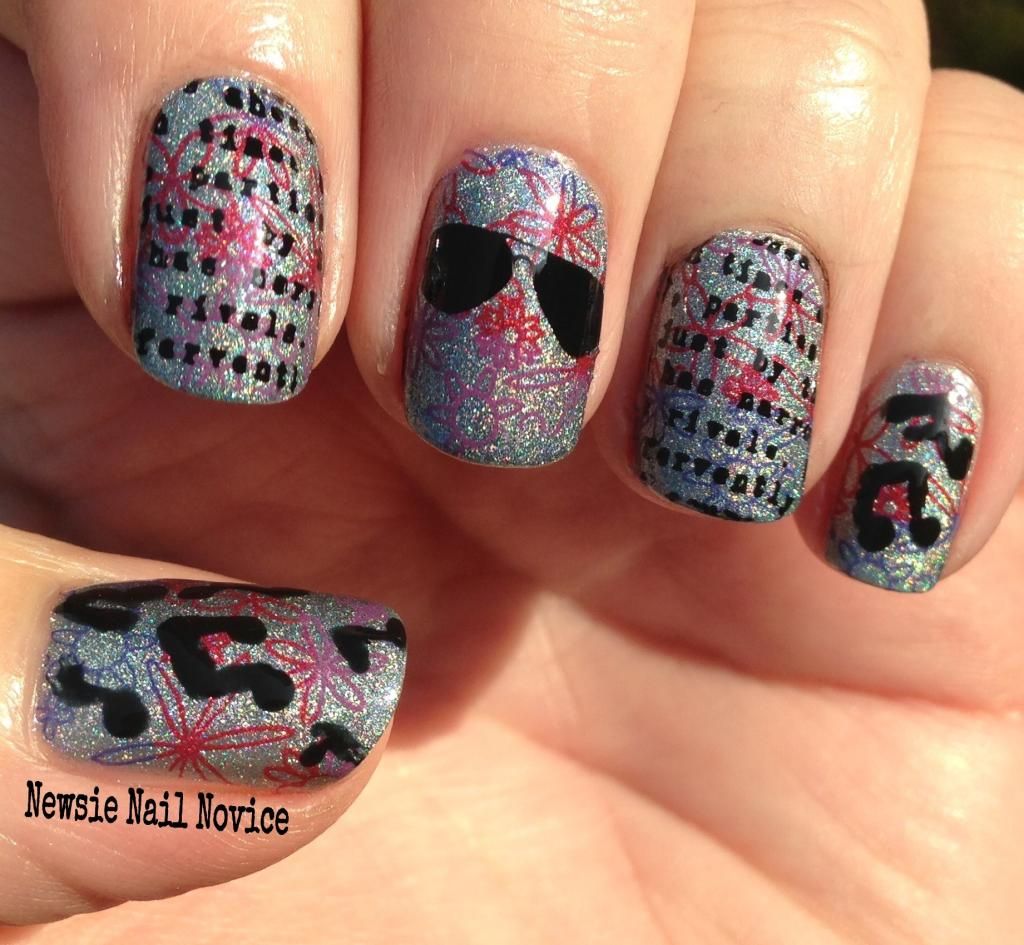 I used my Messy Mansion MM24 plate for the type-set! I just love this plate, for obvious reasons, since I am journalist! For the sunglasses I used my Winstonia W109 plate.
I freehanded the musical notes with a black polish and various sized dotting tools. Yes I know I need to work on the freehand. I think I might want to try messing around with some acrylic paint, might be easier to work with.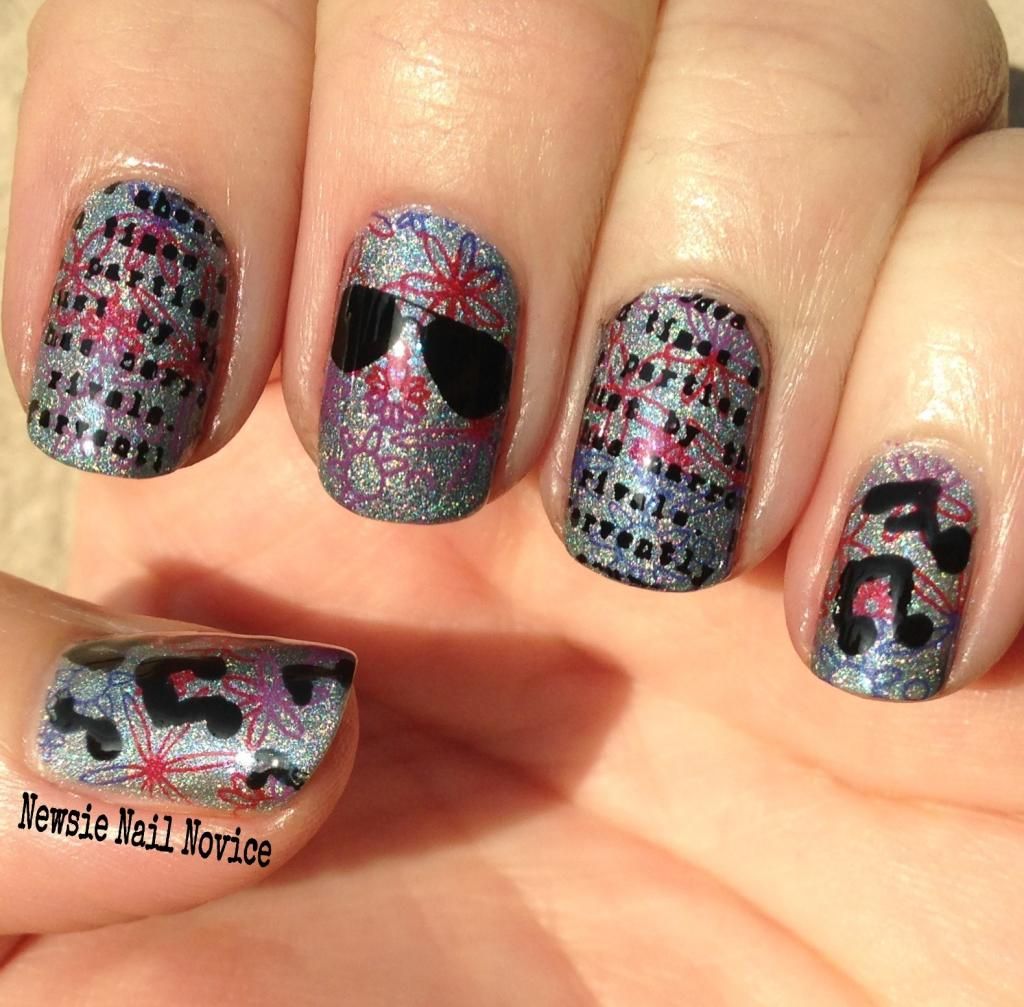 So what do you think about this mani? It's a little all over the place, but I really like it because it was inspired by the movie. And yes I watched the movie while working on this look, seemed appropriate. Have you seen this movie, did you love it?!?!
And below are the links of all the other film-inspired movies of the day! Enjoy!