Today I have a swatch post for you from Indigo Bananas! A Thousand Dreams is a gorgeous multichrome holo polish that has different looks in different lights.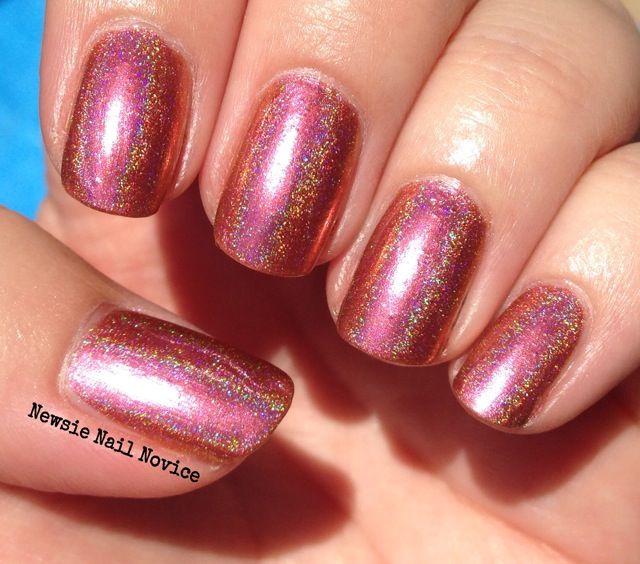 In the sunlight is looks like a pink holo polish, with some flashes of orange.
In indirect light the multichrome comes out to play! This pink and orange shimmer reminds me so much of a sunset.
If you will please forgive me for the visible bumps in application, I once again was a genius and applied this while sitting in the sunshine, therefore it bubbled upon application.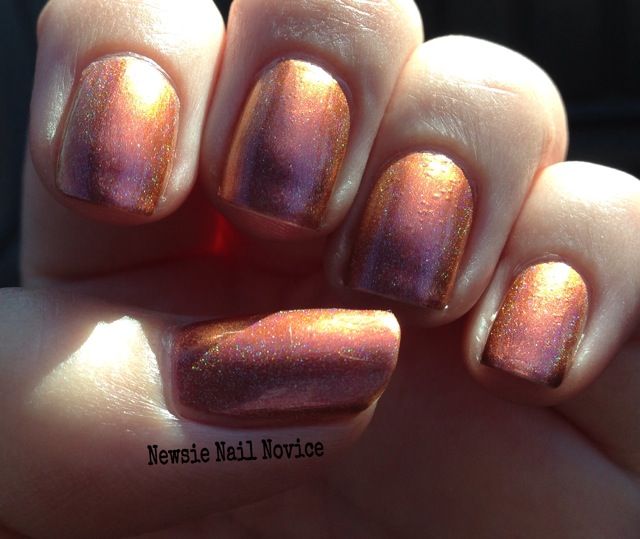 Speaking of sunsets, I took this last shot while driving as the sun was setting. The thing I love about multichrome holos is when you bend your fingers at just the right angle, it has a whole other look. I truly loved this color, because every look reminded me of a sunset.
Application:
This polish went on great in two thin coats. Once again, the bubbling was my own fault and has nothing to do with the quality of the polish! I used one layer of HK Girl top coat on top of the manicure.
Where to purchase:
You can purchase Indigo Bananas polishes from their
website
, I bought this mini bottle (8ml) for $7.25. I really like their shop because you can purchase mini polishes or large polishes, which is a great way to sample a new-to-you indie polish maker.