Hi gals. I have a lot of nail polish, so much in fact, that some of them are not receiving the love they deserve. So I went through my stash today and decided that my readers should get in on the polishes I have in my stash, that I've never used.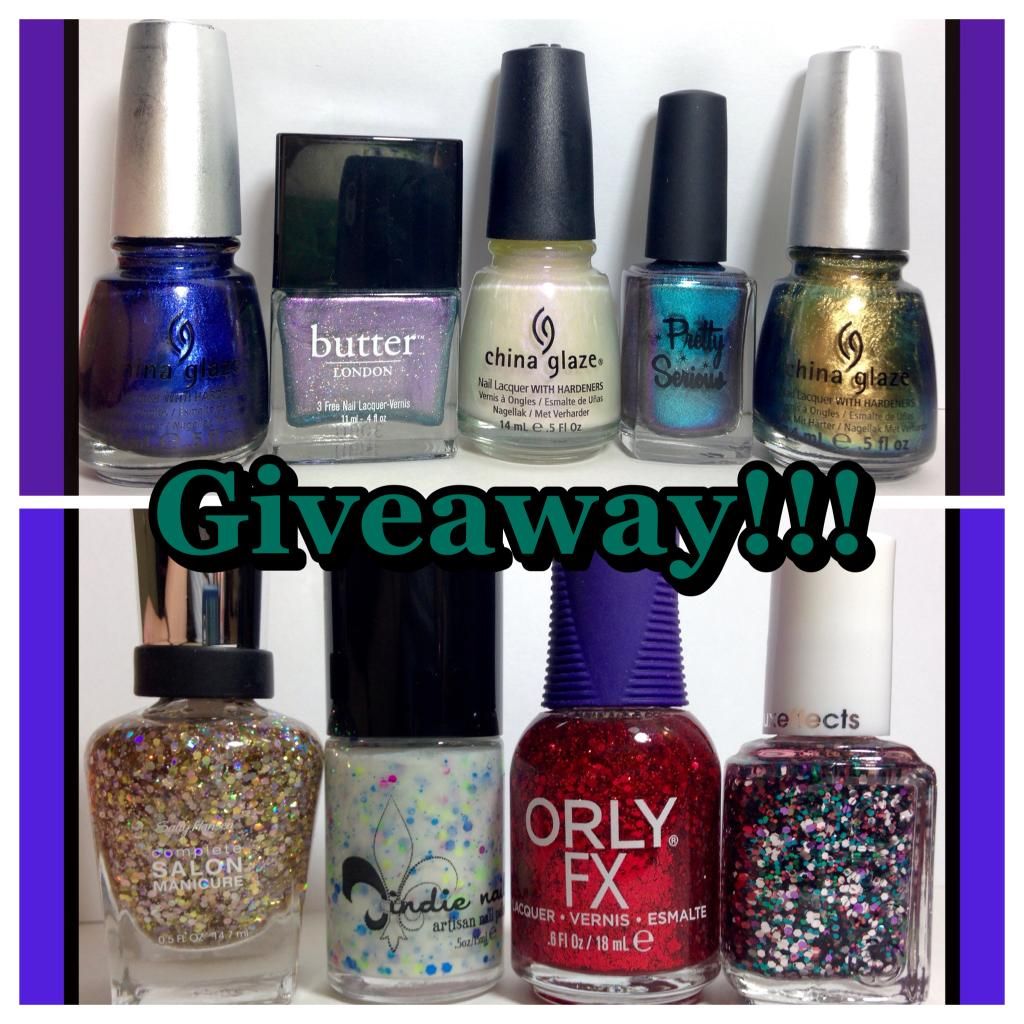 So I've created two prize packs for my readers and set up a Rafflecopter giveaway so that my lovelies I've never used will find a new home where my readers will hopefully give them the love they deserve!
So let's get on to the prize packs shall we?!?
Prize Pack #1 is the Shade Shifting Nail Polish set!
This polish set includes China Glaze Want My Bawdy, Butter London Knackered, China Glaze Rainbow, Pretty Serious Galaxy Invader and China Glaze Rare and Radiant. All of these polishes are duochrome and create shade shifting loveliness!
Prize Pack #2 is Everything That Glitters Nail Polish set!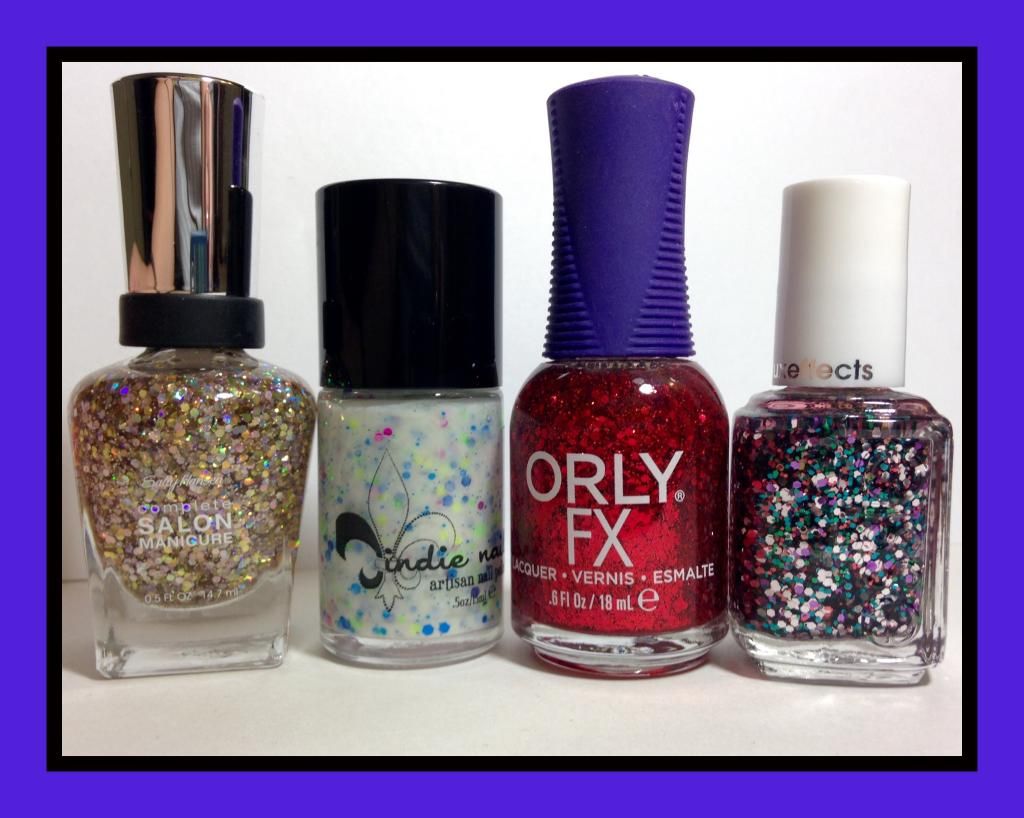 This polish set includes Sally Hansen Complete Salon Manicure Twinkle Toes-ty, Essie Jazzy Jubilant, Jindie Nails Rave and ORLY FX Rockets Red Glare! These are all pretty glitter polishes that I never used but would be perfect for the impending holiday season!!!
This giveaway is for US residents only. Sorry international ladies. But if you have a US friend that will mule it to your country for you, by all means enter. I just need a US address to send it to!
So here are the details of the giveaway below! Good luck fellow readers!
a Rafflecopter giveaway