Going through my recent purchases lately, I came across my flakies, and the new one I purchased to round out my collection and this idea just popped into my head.
What will they look like all together on the same nail, in stripes, almost rainbow like and put together? And how cool would it be to have a holo base?! Because I'm starting to suspect my motto should be, holo all the things!
I'll start with the stars of the show! I got a fun mirror and thought it would be a good idea to use it to bounce the light to show off these lovely colors. In the shot above are ILNP
Electric Carnival
,
Supernova
,
Mega (L)
,
Open Fields
and
Phoenix
.
Now onto the lovely mani!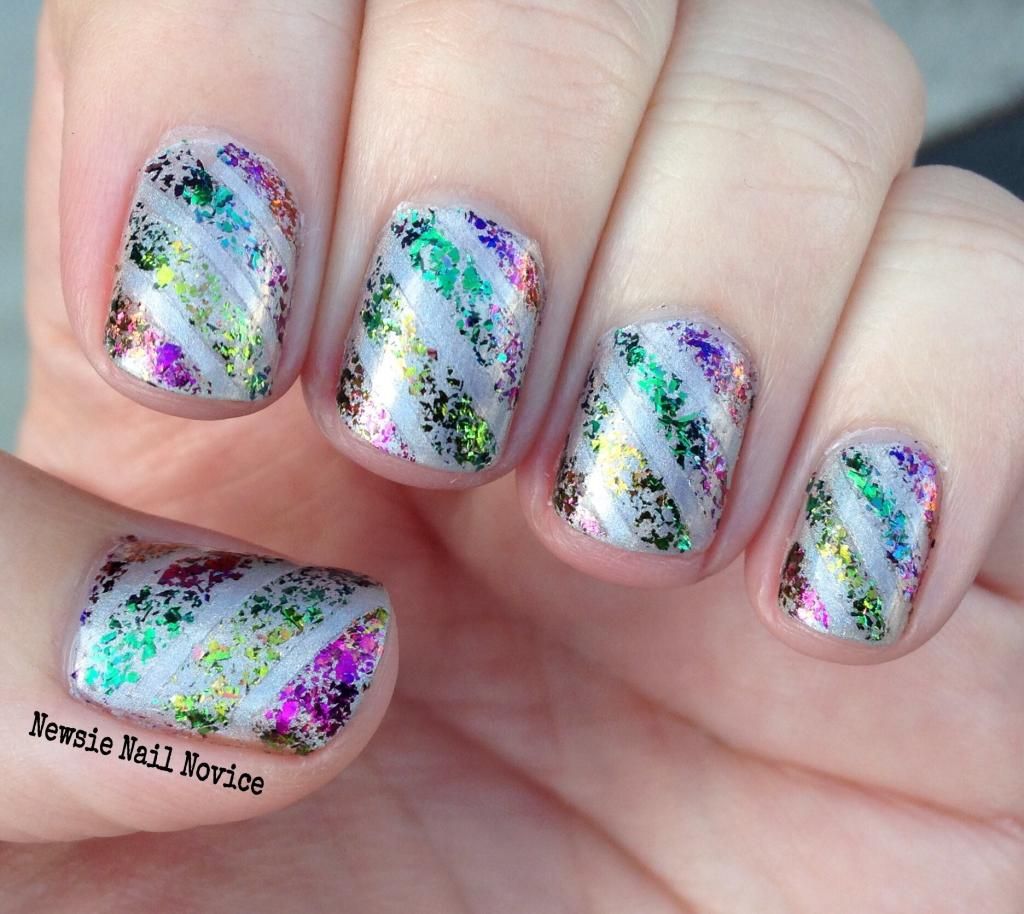 So you know the order of the stripes, from top to bottom are Electric Carnival, Open Fields, Supernova and Phoenix. Mega (L) is the base. I used
nail vinyls
to create this look! Nail vinyls are the best! They can make any manicure look terrific!
What I love so much about this manicure is, you can really compare the flakies side by side here. You can see the color shift, and the way the shifts play of each other. Almost a rainbow of flakies.
And then in the sun, you have holo amazingness. Mega (H) is new to my collection, and it makes a super fun base! I love it, but I'm not going to lie, makes it a little harder to see the flakie shifts!
Flakies are tough in the sun. And since I live in California, the sun is out a lot! I think their shift hides in the sun, they really shine in the shade. This is why I thought the holo base would be great!
All the flakies in this post can be found at
ILNP
! The flakies retail for $12.50 and the holos retail for $10.
So which is your favorite? I can't choose but I really really like seeing them all together. And layering? I haven't even tried that yet, but I've seen some crazy combinations out there lately! Flakies are all over the place, what have tried with them? What shift do you like best?!