Today's challenge was icy blue and white colors, and I guess I took this one pretty literally!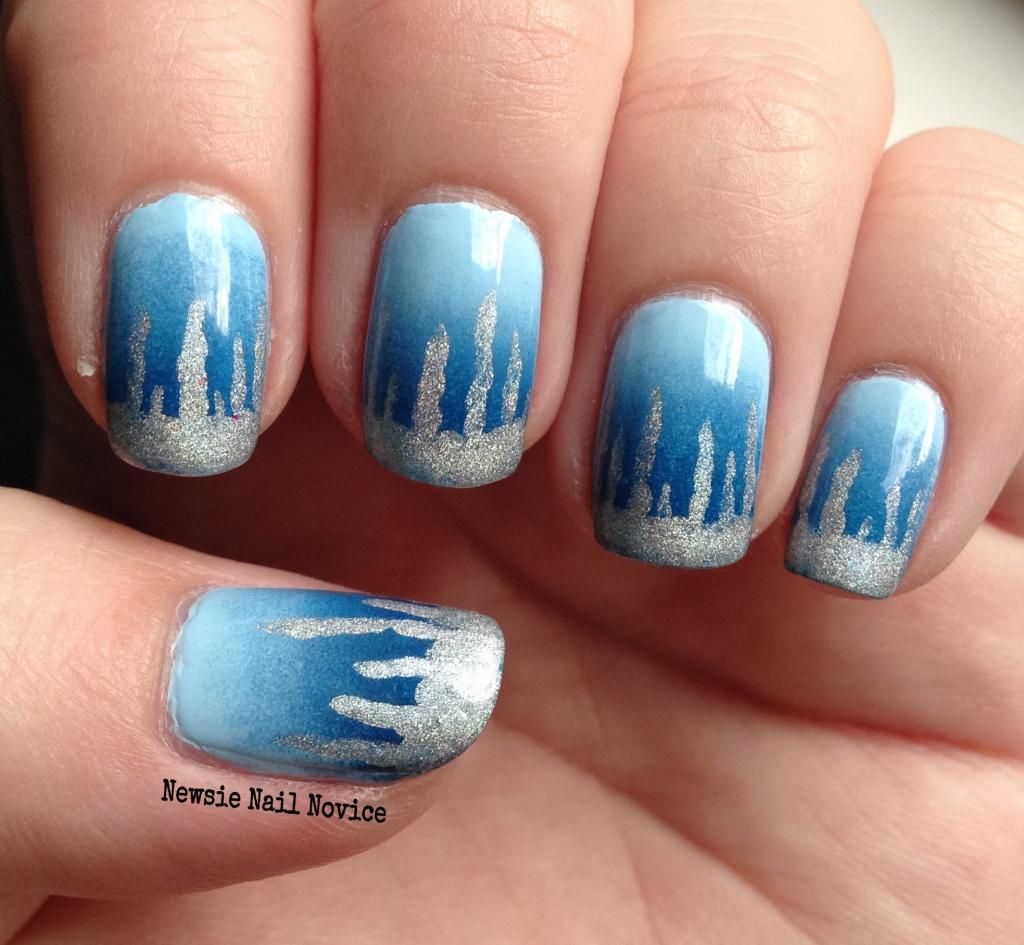 I started with two thin layers of Zoya Blu as the base for my gradient. Then I added Blu, Zoya Edie and OPI I saw... U saw... We saw... Warsaw (the longest and most annoyingly named polish!) to a make up sponge and applied the gradient!
I really do think I am getting better at my gradients! I'm finding the more I do them, the better I'm getting at it! For the icicles, I used a-England Encore Margot and a nail art brush to apply them. They aren't perfect but I do like how they turned out!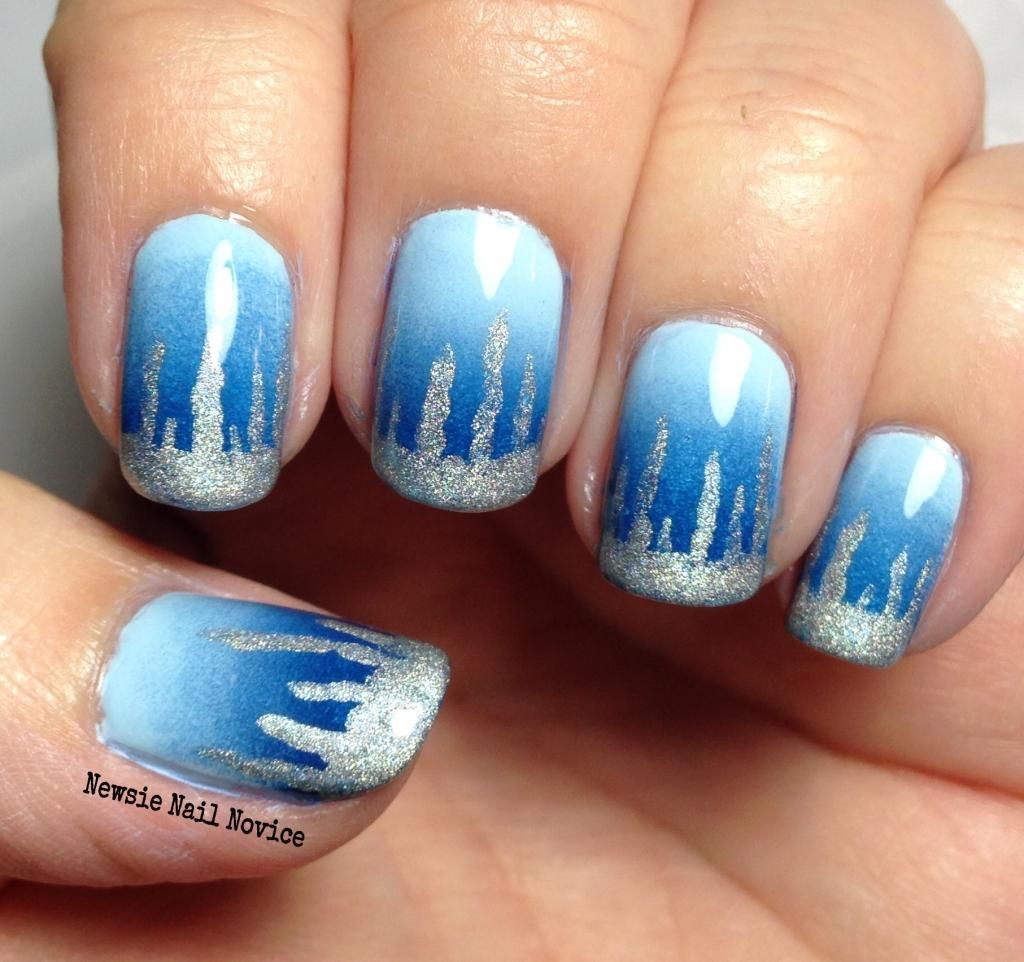 This whole manicure was based on
my very first nail inspiration I pinned
about January of last year. I had just stared to use Pintrest for nail inspiration, and this was my very first pin. So I knew this year, with all of the experience I had gained, I just had to try it! And I think the results were great.
At first I was going to use this manicure, below, I had created before I even started this challenge, but I wanted to try the icicle technique. And so in this post I am sharing two for the price of one!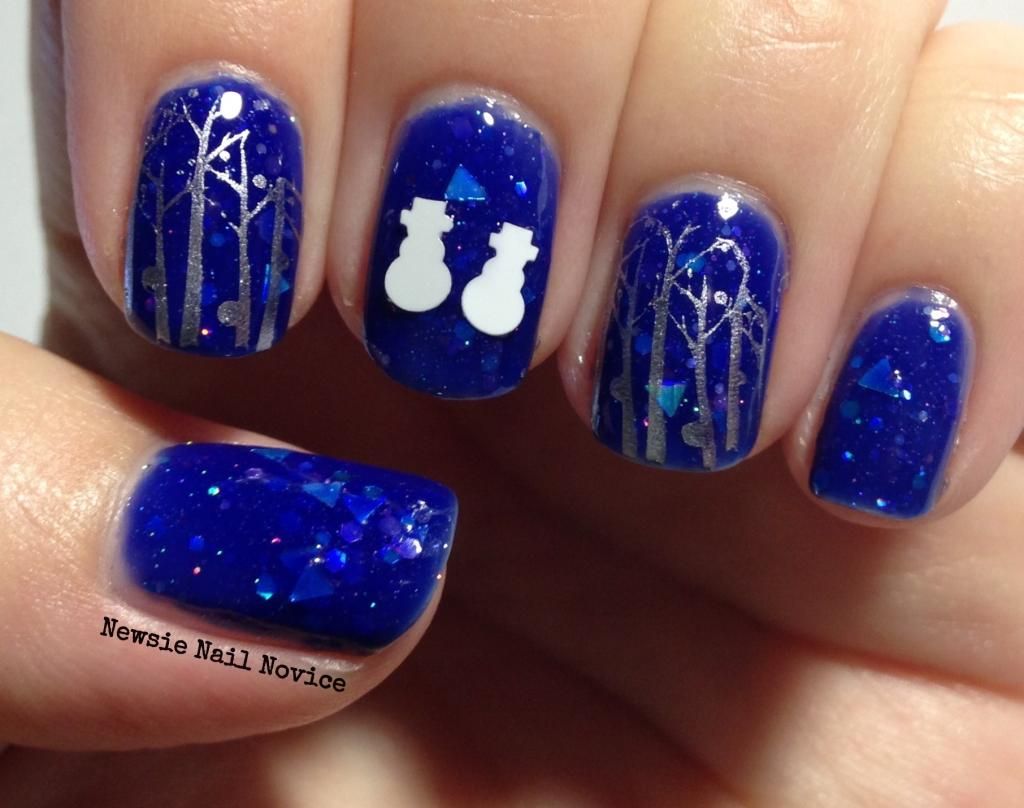 The glitter base here is KBShimmer Fallen Angle. With my order of Fallen Angle, I got some fun snowman glitter, which I placed in the center nail. I used Bundle Monster BM-407 for the tree stamps. I wasn't in love with this manicure too much though, because I feel like the stamping got lost a bit. Which I guess is why I did this as a two for one post, because I wanted to do something that truly fulfilled the prompt!
So which one of these manicures is your favorite?
And as a fun bonus, I'll leave you with a photo of my husband and I with Santa. We met him last night at a bar. No joke. I told him I want a never ending supply of nail polish for Christmas! ;-) It's a shame I didn't still have on my
Santa nails
when I met him!
And don't forget to check out all the other ladies who are in this challenge too!