Hi everyone! Happy first day of December! Time for a holiday nail extravaganza here at Newsie Nail Novice!!!
This holiday season, to keep me blogging constantly, I've decided to jump on board the 12 Days of Christmas Nail Art Challenge from a Facebook group I'm in called
Challenge Your Nail Art
! Feel free to join us, the more the merrier! I can't wait to see everyone's manicures!
Now I've never done a nail art challenge that is this involved, especially one that is in one of the busiest months of the year, but I'm all about a challenge and growing in my skills as a nail artist!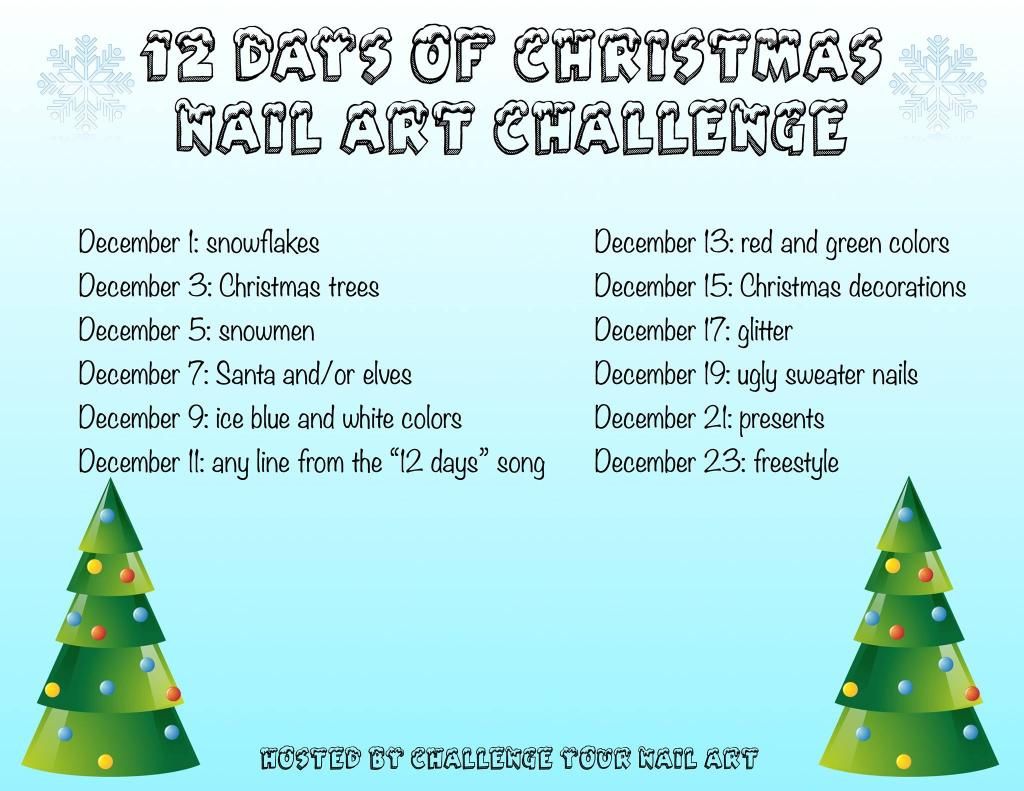 So as you can see, Day 1 is snowflakes! Now I've been planning this manicure since the summer. Which seems a little insane, but once I purchased
Smitten Polish Nimbus
, this vision of it being the background for some beautiful snowflakes just came to me.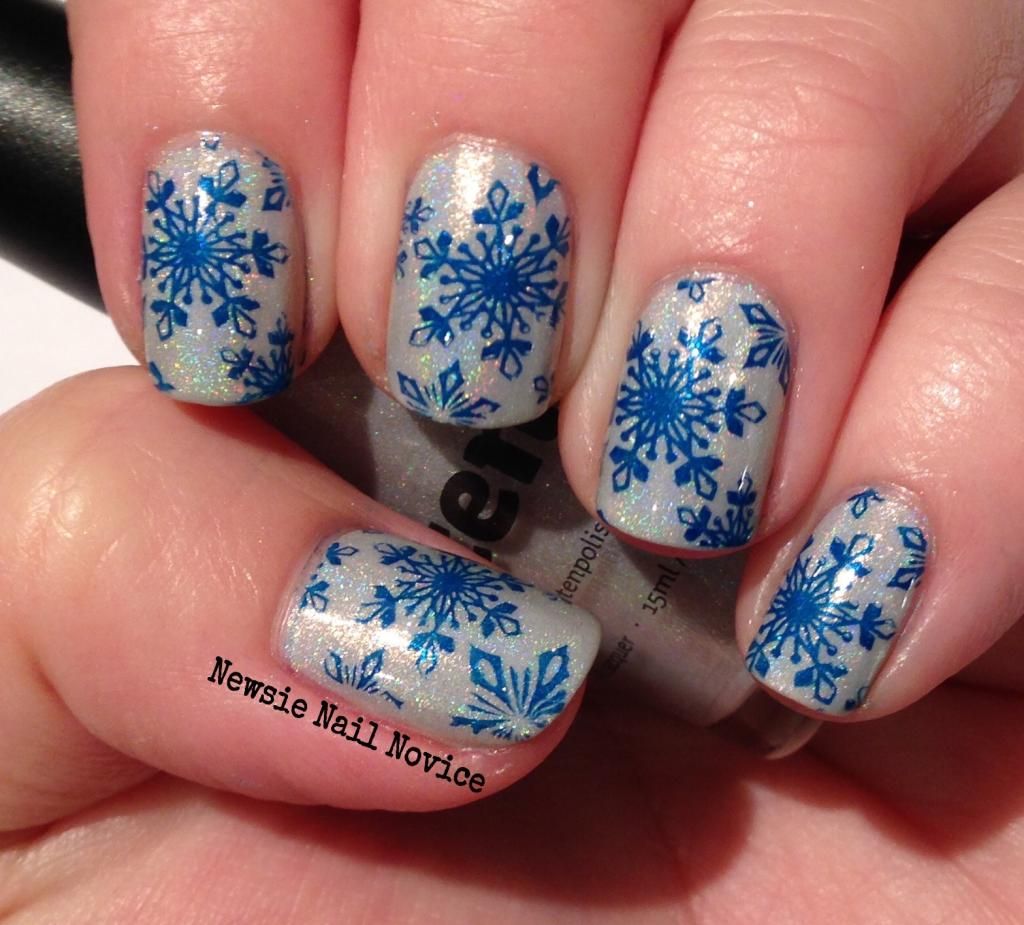 Nimbus is the closest I've seen to a white holo polish, and it beautiful and as soon as I saw it, I knew it would perfect for a winter manicure with snowflakes!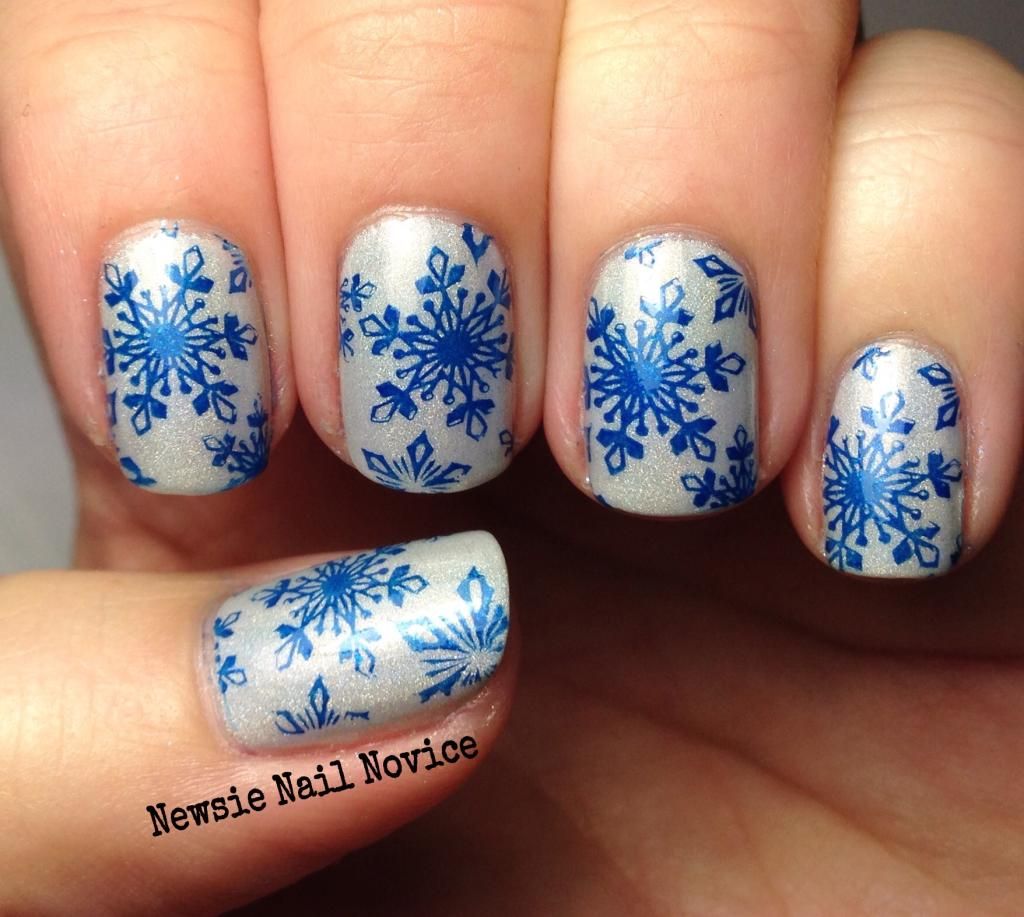 Nimbus in on the thicker side, as it is a holo, but definitely not unmanageable and just look at how delicate and beautiful it is!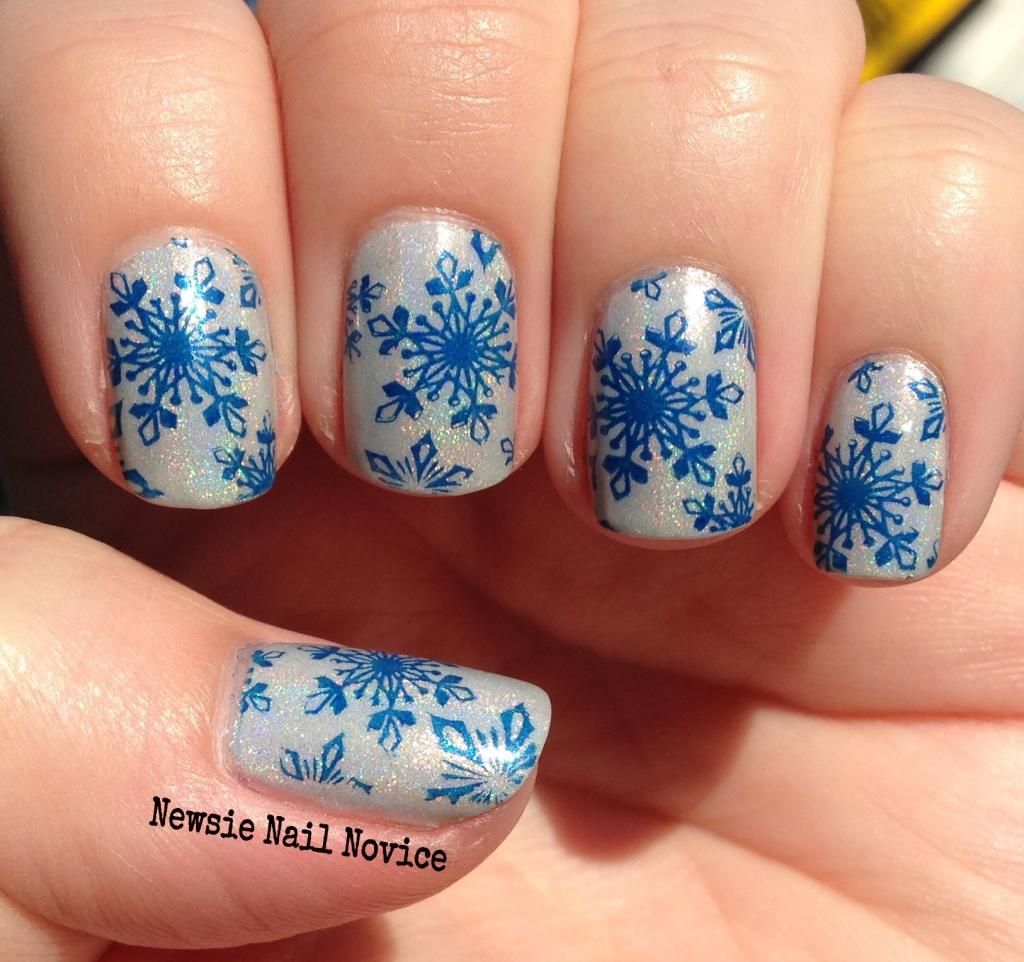 To stamp, I used my
Bundle Monster
BM-H02 from a holiday set I received for my birthday in March. I tried to move the stamp around on each nail so it has a more random look to it. I used
Zoya Song
to stamp the snowflakes, and it worked so beautifully. Song is a beautiful metallic cerulean blue that just screams winter to me!
So what do you think about the challenge? Do any of the challenges intrigue you? Which ones do you want to jump in on?
Come check out all the other lovely manicures of ladies joining in on at the inLinkz below!