Today's prompt was Christmas decorations. Went pretty lazy with this prompt, but the reason was I really wanted to try out Smitten Figgy Pudding.
This manicure started with two coats of Smitten Figgy Pudding, a lovely purple jelly with gorgeous golden-y bronze flakies.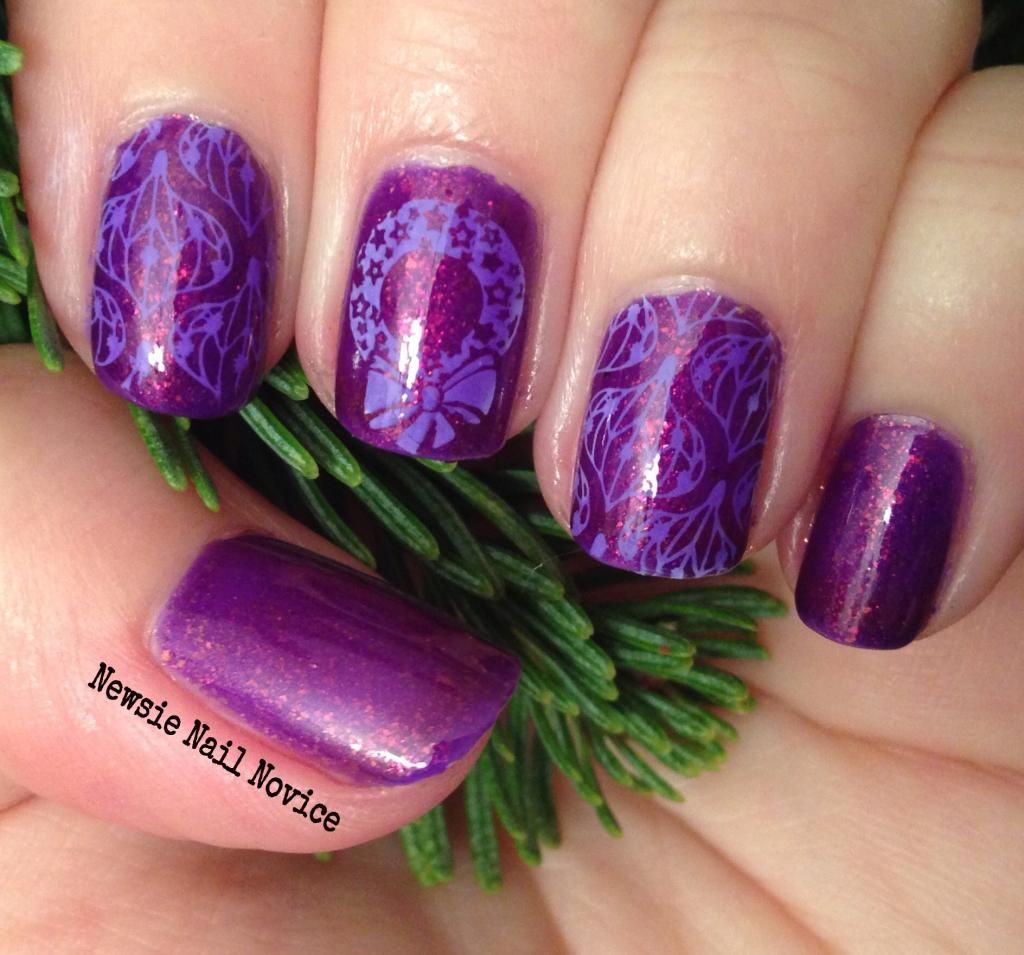 This polish was somewhat of a beast to photograph. At some points it looked blurple, other it was a more pinkish purple. To fufill the prompt, I stamped the ornaments and wreath using Bundle Monster BM-H03.
Once again, this polish had a strong pigment. The stamping polish I used was white. But I acutally like what it did to it, made it more subtle. Overall, I really liked this manicure. It was simple, the polish really stood out, and it was an understated holiday manicure.
Don't forget to check out the other ladies from the 12 Days of Christmas Nail Art challenge!