Merry Christmas Eve readers! Today I have a wrap up of my 12 Days of Christmas Challenge! Plus bonus shots at my attempts at nail art last year!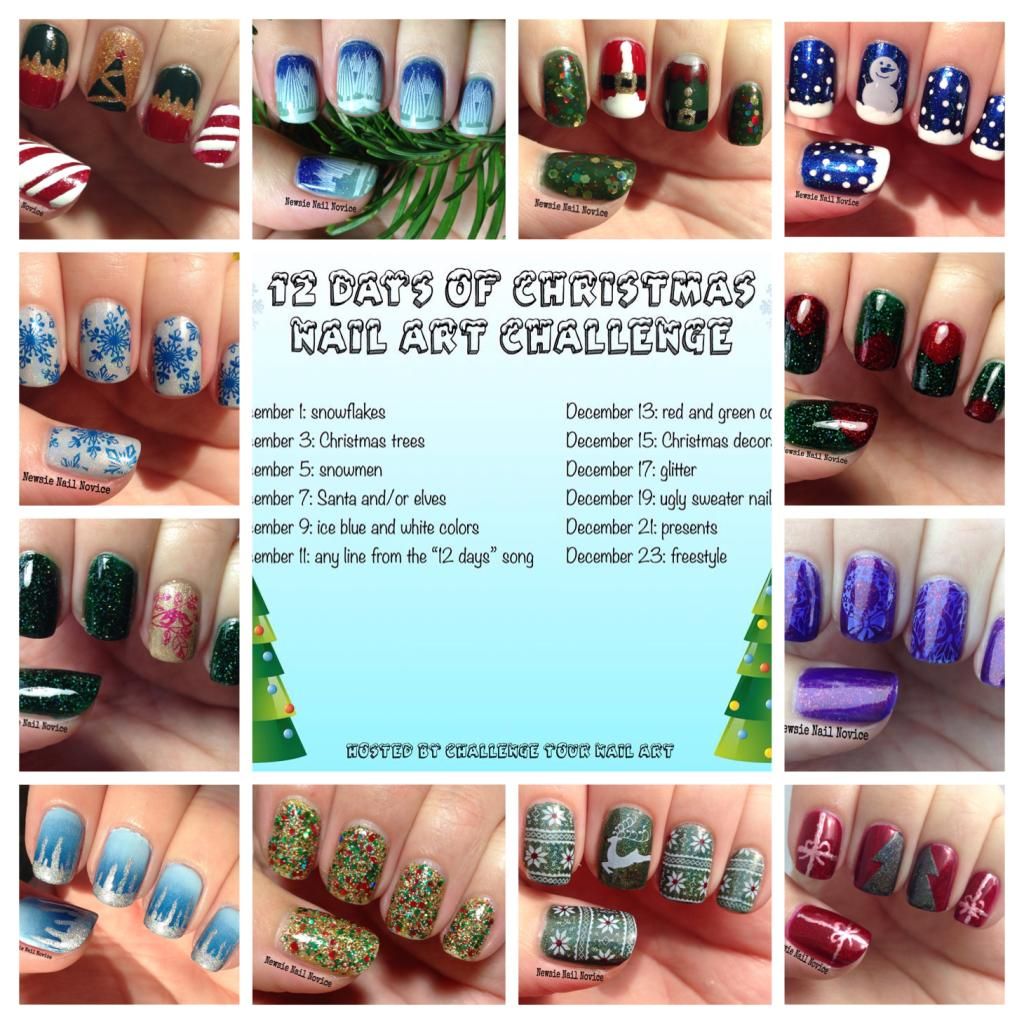 I'm very proud of myself for completing the challenge and sticking to it. Having something to tackle nail art wise after getting home from work, or volunteering at the tree lot, I just really appreciated having the creative outlet. It gave me something to look forward to and something fun to think of how to tackle each challenge that lay in front of me. Believe it or not, it took the stress away from the holidays for me!
I'd have to say my favorite nails were probably my Christmas Skittle and my sweater nails.
Now, for the horrifying look at what I did last year at Christmas.
I wasn't even blogging my nails really at this point, it was more of a take photos of the nails, share them with ladies on Makeup Alley and Instagram. I really started the nail blogging in February of this year. At this point last year, I was just starting to get into indie polishes. I had my first KBShimmers, as you can see above, and was dabbling with some light nail art techniques. The lights I did were courtesy of some
gelly roll pens
.
And now a recap of all the art I did:
Day 1:
Snowflakes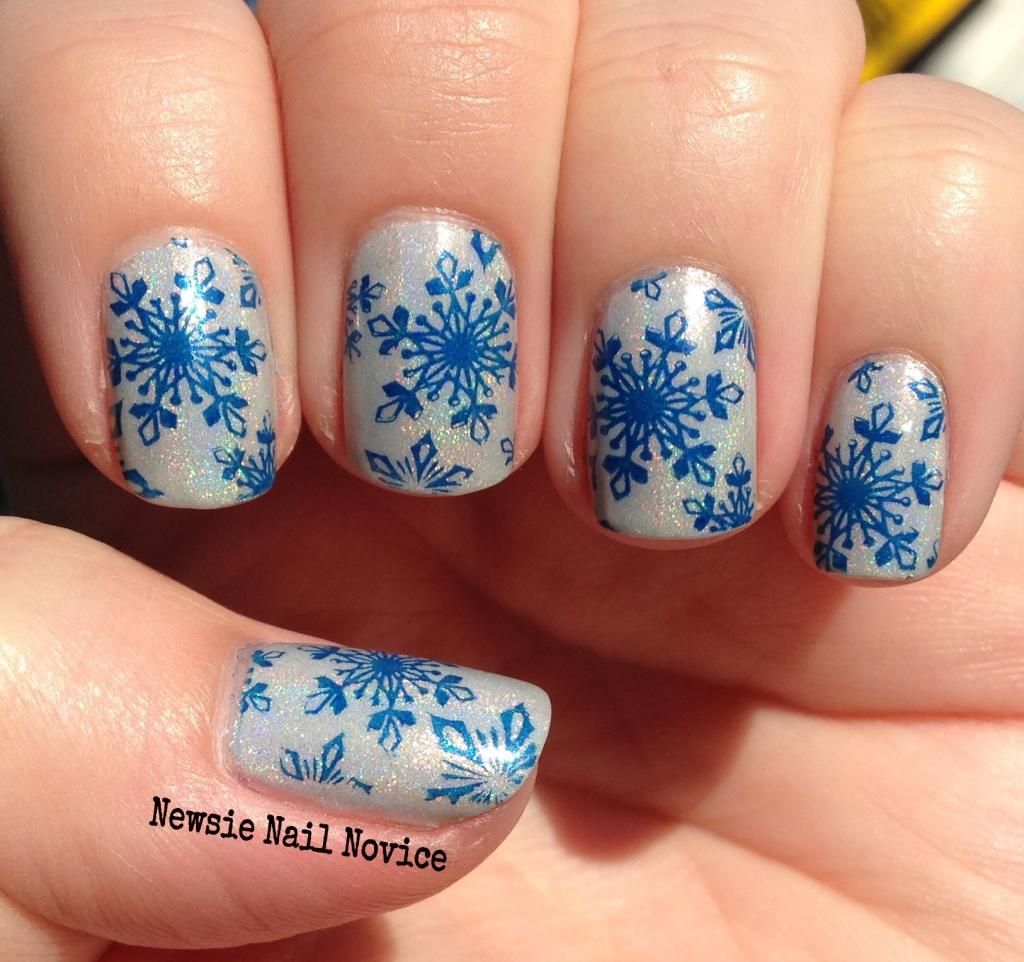 Day 2:
Christmas Trees
Day 3:
Snowman
Day 4:
Santa and Elves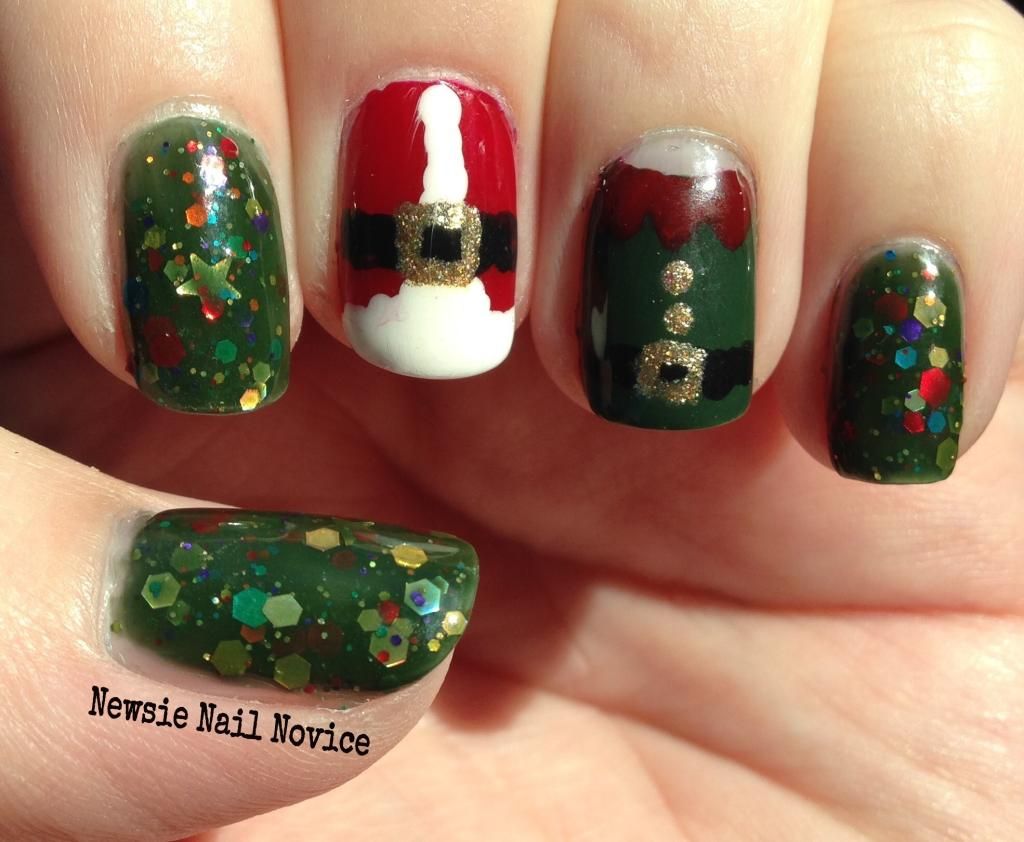 Day 5:
Ice Blue and White Colors
Day 6:
Any line from the "12 Days" song - Two Turtle Doves
Day 7:
Red and Green
Day 8:
Christmas decorations
Day 9:
Glitter
Day 10:
Ugly Sweater Nails
Day 11:
Presents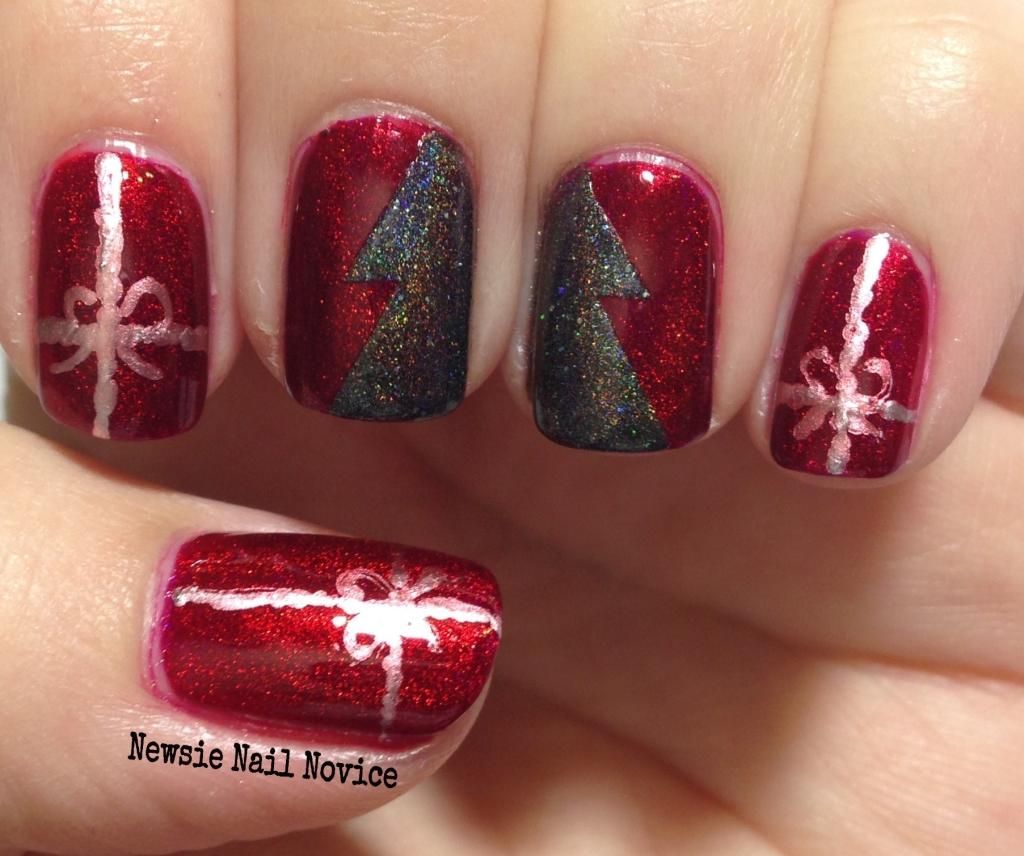 Day 12:
Freestyle - Christmas Skittle
Merry Christmas dear readers. I am so thankful you take the time to read my blog and comment from time to time. I cherish you all. Coming up I have a post on some confessions and goals for the new year AND Top polishes and nail art of 2014!!!