After a ridiculously way to long saga with the USPS, I finally got my most recent Literary Lacquers polishes I ordered around Thanksgiving weekend.
This is
Literary Lacquers Always Winter Never Christmas
.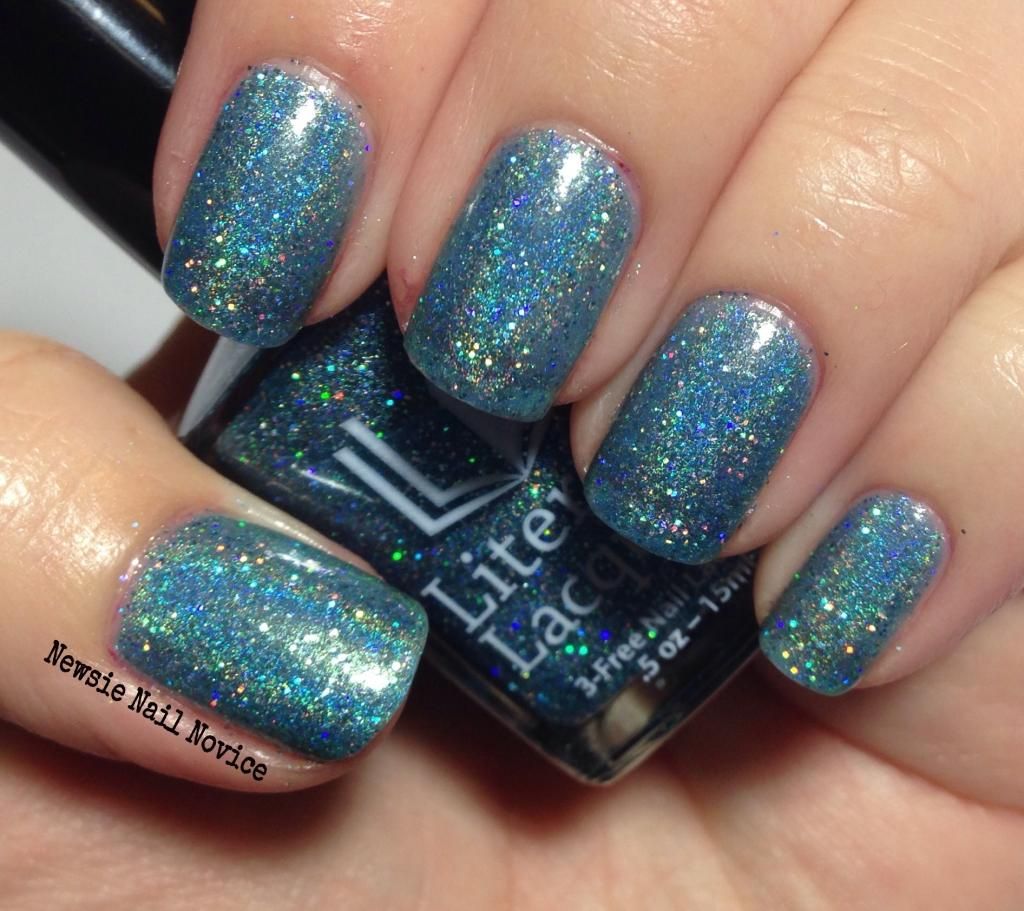 This polish is a part of Literary Lacquers 2014 Community Collection, which is a collection of polishes inspired by ladies in the blogging community.
Always Winter Never Christmas was the brainchild of my friend Kirby at
The Mercurial Magpie
. It is an icy blue holo, inspired by "The Lion, The Witch and The Wardrobe." In the book the White Witch casts a spell on Narnia that makes it "Always winter but never Christmas."
The polish itself is a light blue polish with linear holo and larger microglitter holographic pieces. It is on the sheerer side, so it took three coats to get to this opacity.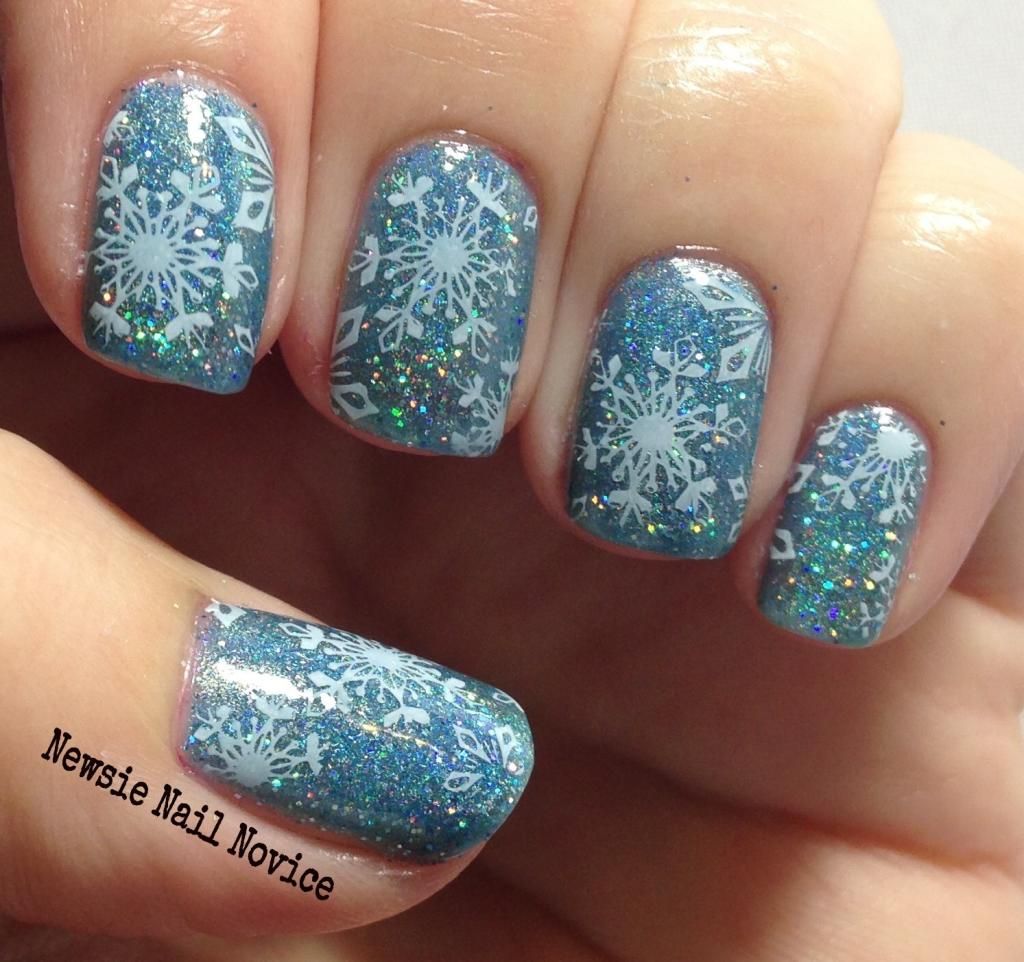 As soon as I saw this polish I just knew I wanted to add snowflakes to it because it is such a gorgeous winter-esque polish. We don't get snow where I live, so I have to appreciate it on my nails as much as I can in winter.
The thing I loved about this polish is that it really is perfect for winter. And now just the holiday season, I think this polish will be good year-round, but especially in the early part of next year during the dreary winter weather!
To stamp the snowflakes I broke out my Bundle Monster BM-H02 and stamped with white polish.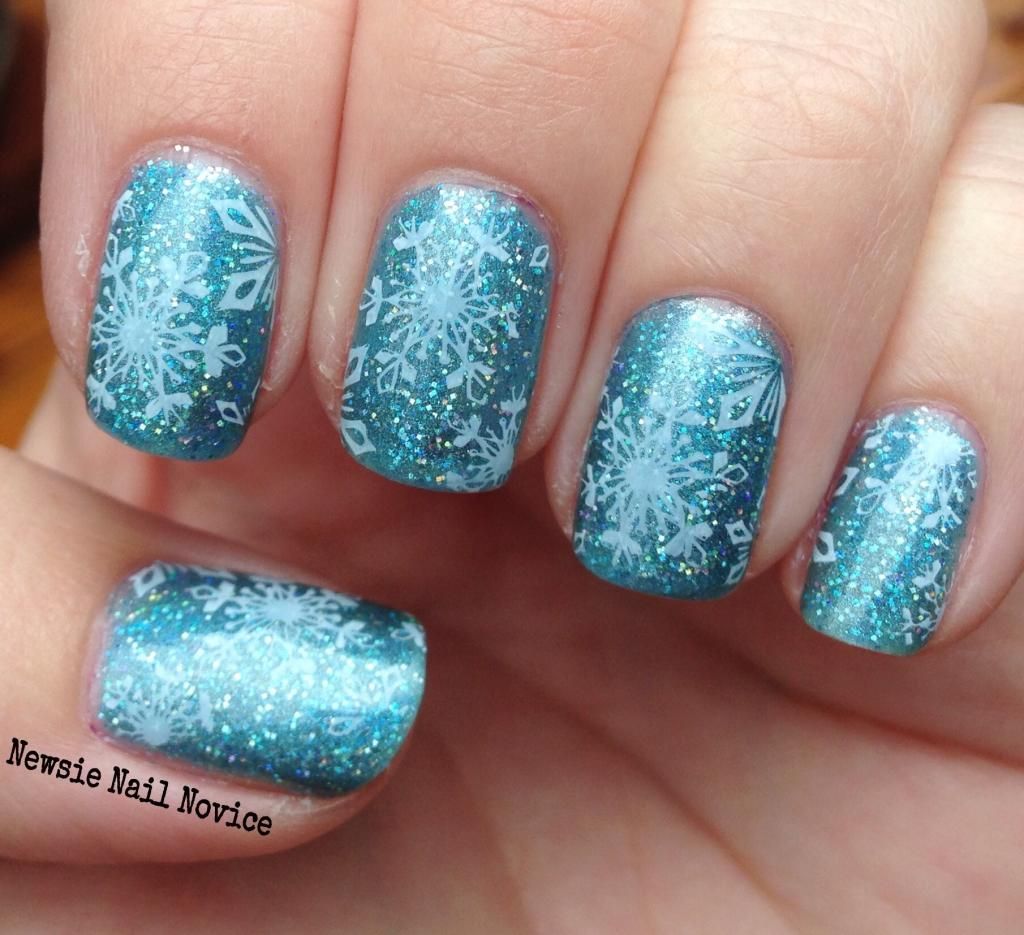 I was so excited to finally get my polishes in the mail I literally put this on the day I got the polish. I was waiting such a long time for this polish, but the wait and the rigamarole I went through with the USPS was totally worth it!
What do you think of my manicure? Will you be wearing snowflakes after the holiday season!?
I'll leave you with a photo of me and my husband. I am typing this to you as I am celebrating an early Christmas with my in laws in Grass Valley, CA. We have on our
Holiday Sweaters
of course (and click on that link for a ridiculous video of my hockey team rapping about holiday sweaters that is so bad it is good!).