Now we are on to the second nail art prompt for the 12 Days of Christmas Nail Art Challenge. Today's prompt is Christmas trees.
I decided to take a little less traditional route. Typically when I think about Christmas trees I think about green and red with twinkling lights and all that jazz. For this manicure, I decided to go the route of Christmas trees in their natural habitat before they end up on the tree lot (which incidentally I will be working at all month as a volunteer raising money for scholarships and grants).
To start this manicure, I began with two thin coats of OPI Thanks a Windmillion, which is the green color here. Then I sponged on a gradient of OPI Eurso Euro to create a Nordic twilight atmosphere. Then to totally complete it, I added a coat of China Glaze Fairy Dust to represent the stars.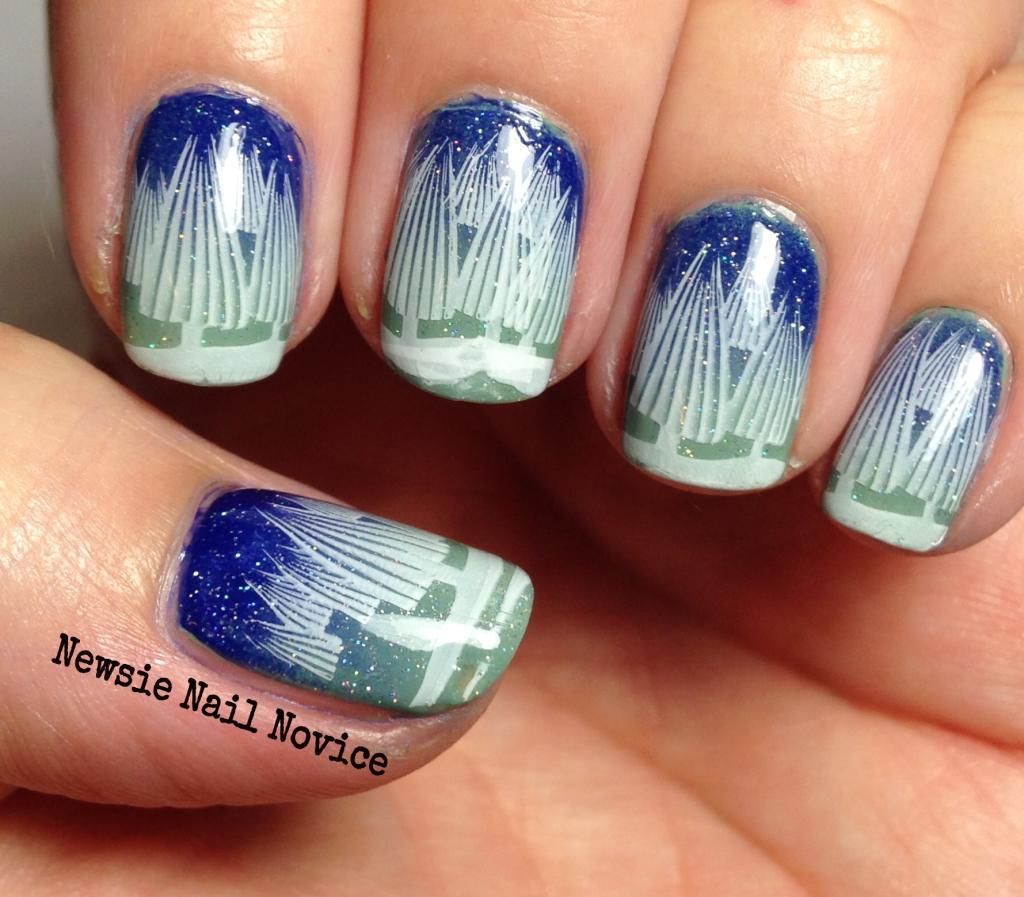 After the gradient, I found the perfect stamp to complete the look. I broke out the
Bundle Monster
BM-H02 plate again and stamped the trees. I used Sally Hansen OMGhost to stamp with, which I find is a great white to stamp with. Perfect for a drugstore brand!
Now I feel like the trees get a little lost in the green, but I sort of like it. It is a really delicate and a not so typical take on the whole Christmas tree nail art.
And I had these nails on when I got my Christmas tree, so I just had to take a photo with it. I just love it! Looks great! What do you think about this look? Like it? Or do you prefer the more green and red look?
Don't forget to visit all the other ladies taking part in this challenge below!