Today's post was one I was not excited about because I knew it would take some freehand, and I am just no good at freehand.
The final concept here, which I ended up really liking, was inspired by some Christmas Tree nail art I saw on Instagram using lightening bolt nail vinyls. I then freehanded the bows, which as you can tell aren't the greatest. But this is by far way better than my first attempt at present nails.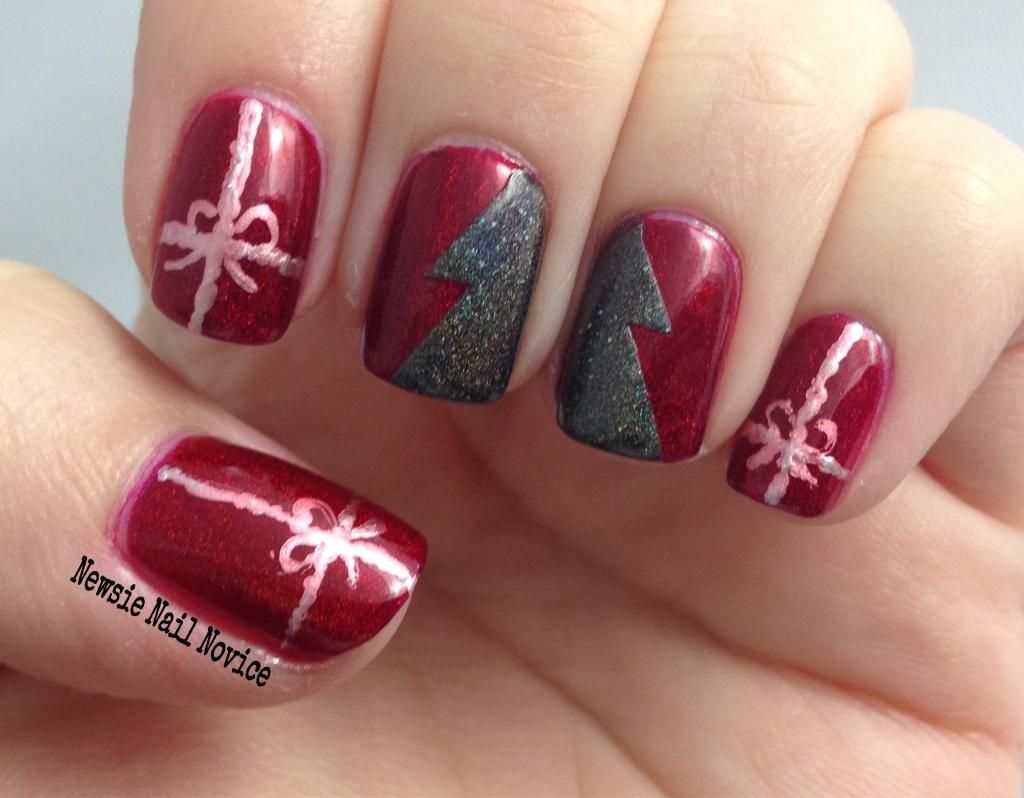 The base polish for this manicure is Smitten Polish Nose So Bright, a gorgeously bright pure red holo. This is a very special polish. Though the pigment is strong. I put top coat on the nails with the bows, and as you can tell, the silver polish definitely tinted red because of the top coat.
I purposely did not top coat the green polish (so the red pigment wouldn't mess it up), which is another amazing polish. This is Literary Lacquers A Thousand Christmas Trees, perfect for the Christmas Tree manicure! I also used this polish in my
Ugly Sweater Nails
.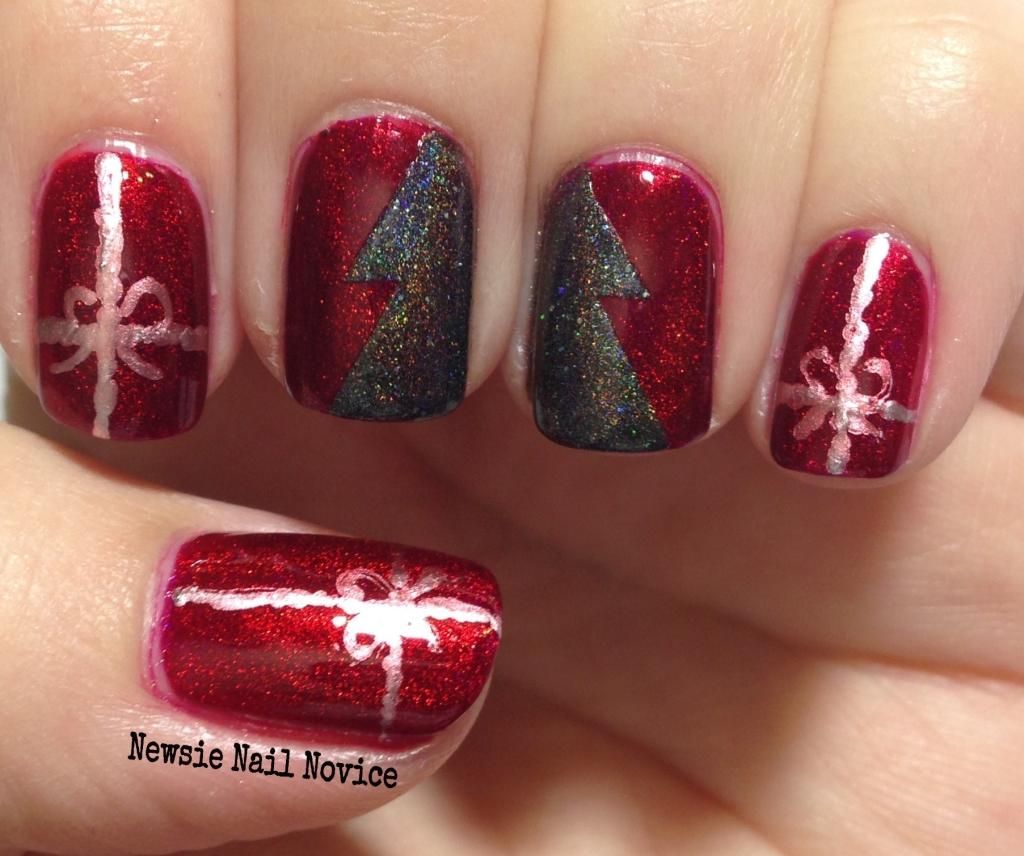 This manicure was very special to me because it includes two of my most favorite indie brands: Literary Lacquers and Smitten Polish. And they are the perfect combination for Christmas!
Anyway, before I came up with the idea for this manicure, I did attempt to freehand bows on gorgeous glitter polish. The polish I used was Ellagee Ev'rybody Wishes for Silver and Gold, a gorgeous glitter polish I was saving specifically for the holiday season.
Not only did I ruin the glitter polish, the freehanded bows were a disaster. It looked so much better in my head. But I had to show it for you, because it shows that not every attempt is an A+. But better to try and fail, it will just make me better for next time!
Now don't forget to check out the other ladies who are participating in the 12 Days of Christmas Nail Art Challenge, below! Only one manicure left, I'm so excited to put that one together too! :-)