Well my Ugly Sweater Nails turned out to me more pretty holiday sweater nails, I really really love these nails guys!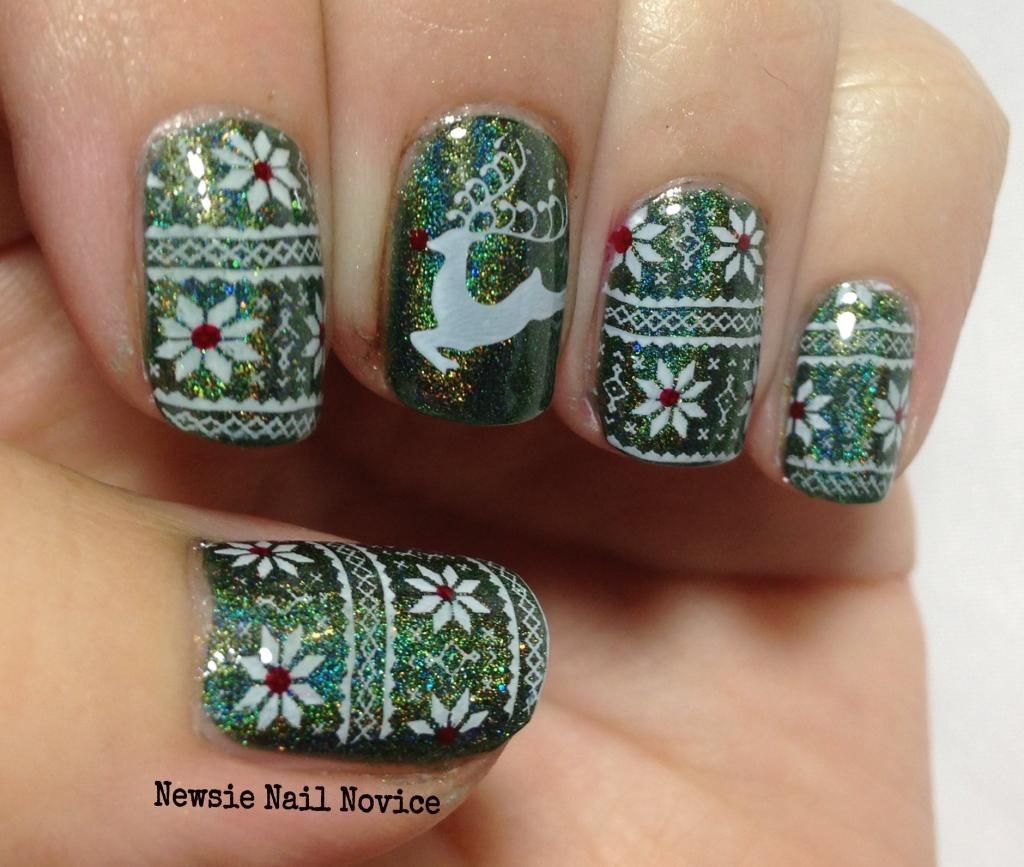 I started with three thin coats of Literary Lacquers A Thousand Christmas Trees. Truly love this evergreen holo! It is a linear holo with microglitter holo scattered throughout. Literary Lacquers has become one of my favorite brands this year!
Please excuse the chip in the above photo. I've been experimenting with base coats, and I haven't found a good one yet. Obviously.
Anyway, the next step was to stamp the sweater design. I used Winstonia W120 plate for this design. It was tough, I had to restart a few times, because stamping a design that has lines, means you have to get it straight, and that is a feat! What I felt the whole design was lacking though, was a reindeer. So I broke out my Bundle Monster BM-H01 and stamped this reindeer.
Then I felt it was too blah, needed something more. So I added the red dots to create a more interesting look.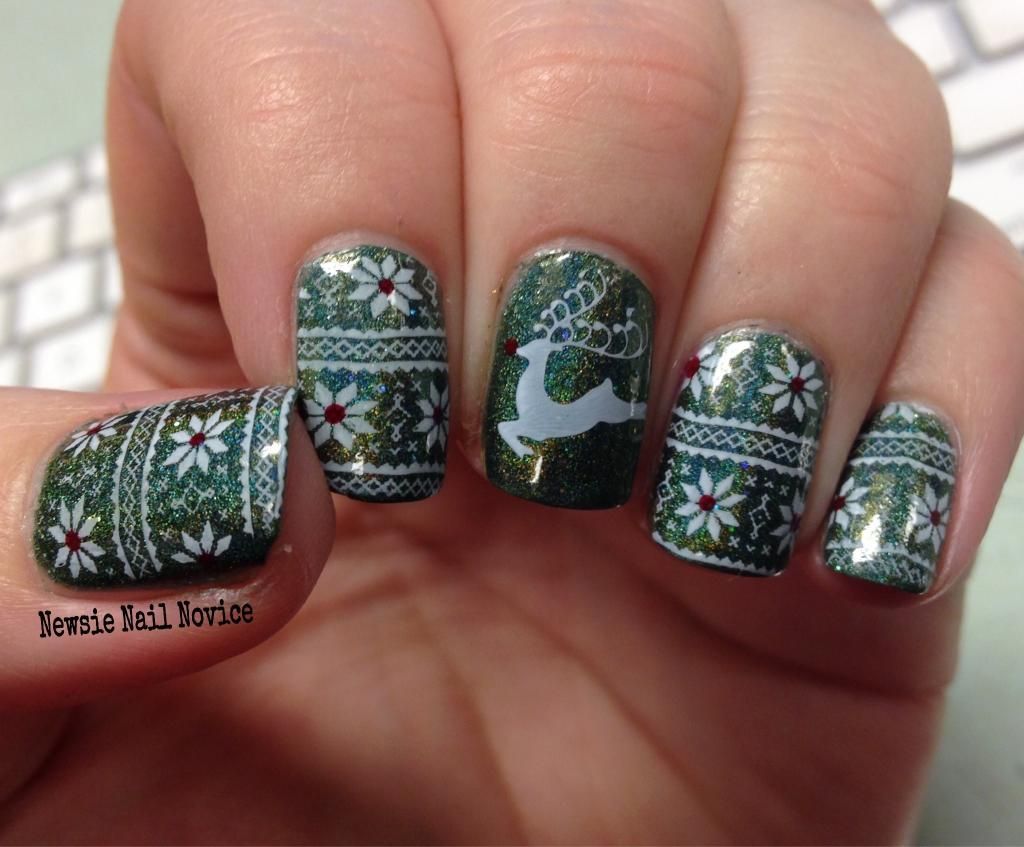 So what do you think!?!? I think this might actually be a favorite of mine. I'm so upset it chipped because that meant I didn't wear it long, but I could definitely try recreating this in the future. So pretty!
Don't forget to check out the other ladies in the challenge below! Only two manis left and I will have made it through my first challenge ever! So excited I stuck to it all!