Time to unveil my Santa and elves manicure.
It's nothing unique, but bit by bit I'm improving my freehand skills and I'm excited to share it with you all.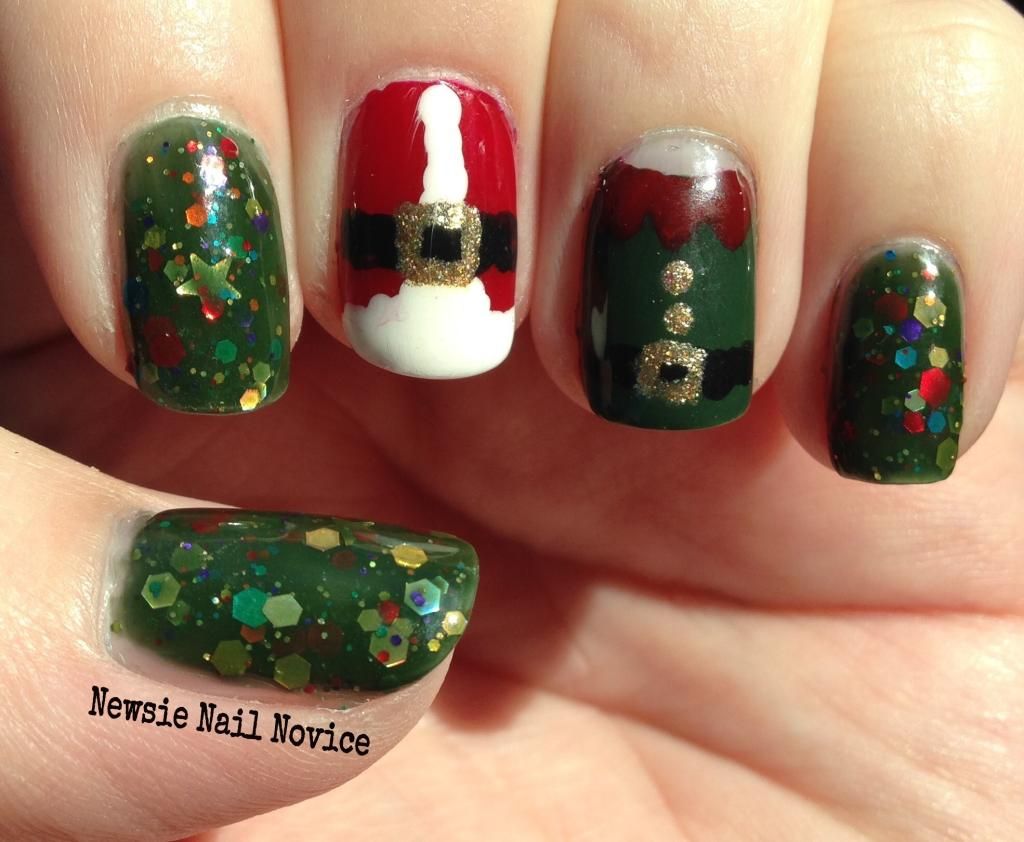 I saw these little Santa and elf manis all over Instagram when searching for inspiration, and just knew I had to recreate it!
The amazing glitter polish here is KBShimmer All Decked Out. It is an amazing evergreen jelly polish with gorgeous multicolored and shaped glitter. It is sparkly amazingness and the perfect accompaniment to the Santa and elf accents! This is three thin coats, with a little dabbing.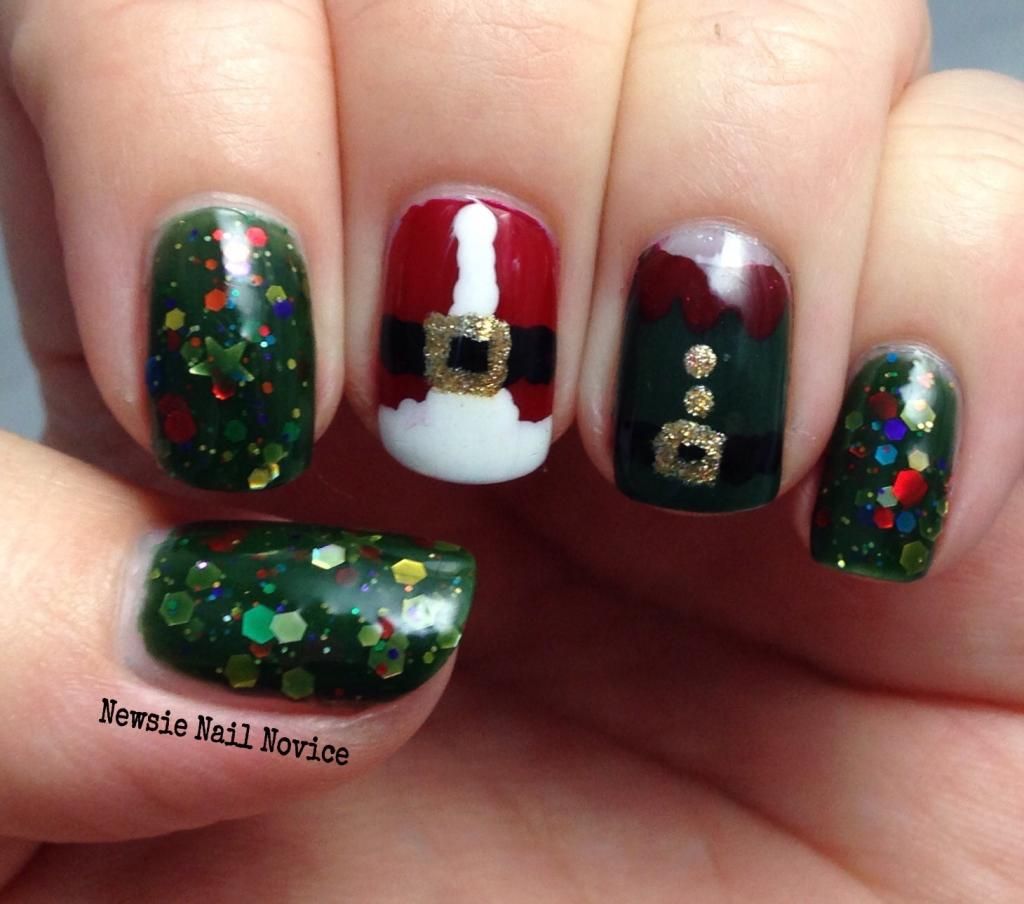 The other polishes I used were, Zoya Hunter as the base for the elf, ORLY Candy Cane Lane as the Santa red and Zoya Ziv for the belt buckles.
This manicure, while not wholly original for me, was definitely a challenge for me. I really absolutely loved how it turned out and I am completely in love with this challenge as it is allowing me to think outside of the box and really challenge myself!
In case you forgot what is coming up, or want to partake in all this holiday nail art excitement, here is the prompt again!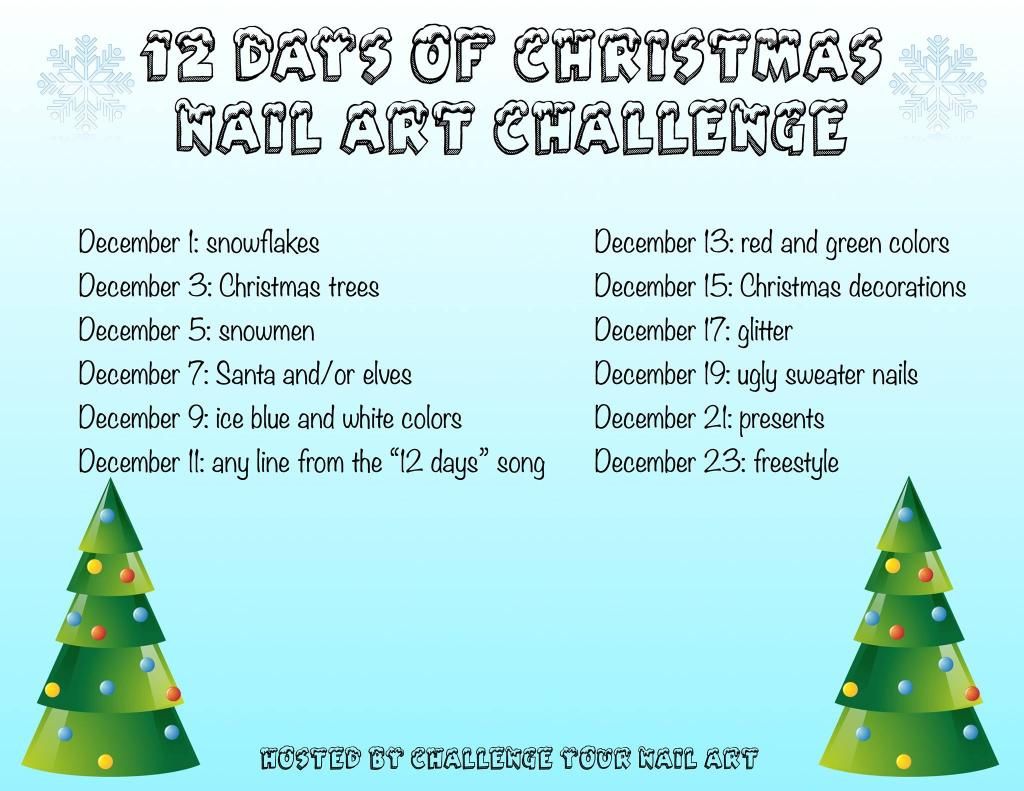 Coming up we have some ice blue and white manicure and any line from the 12 Days of Christmas song!
Don't forget to check out some of the other ladies who are involved with this challenge, they are really knocking it out of the park!!!