One of my newest favorite polishes are the Dance Legend Wow Prisms. There is something so lovely about their scattered holographic finish, I just love how when it sparkles in the sun, the depth of the sparkle surprises me.
Dance Legend High Hopes is a light pink scattered holo polish with a lot of rainbow sparkle.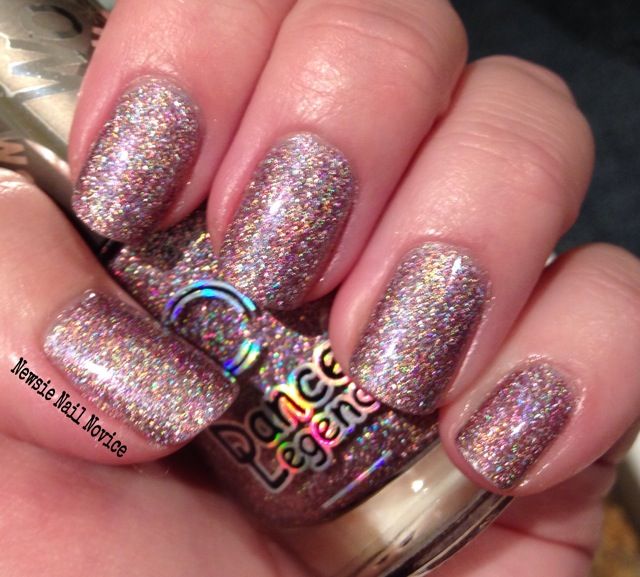 Please excuse the blurriness of the last shot, I was just trying to show off the wow of the holo finish. Very beautiful yes? And because I must nail art most of my manicures, I stamped a scalloped design using MoYou London Sailor Plate 04.
It beautiful in artificial light, above, and sunlight, below!
Application:
This polish went on beautifully with two coats and I have absolutely nothing to complain about when it comes to formula for these beauties. There is no bumpy finish, like some sparkles have, this is a beautiful flat finish that looks like it has depth and texture (without actually having texture!).
Where to purchase:
The Dance Legend Wow Prisms are a bit more expensive than their multichrome brothers and sisters and it is because they come in a larger bottle. Dance Legend polishes can be purchased through their
website
(but shipping with take awhile since they are a Russian polish company). I purchased this polish on
Llarowe
for $13.