So today I get to share with you my very first Girly Bits Cosmetics polish A Stripper Has Been Sleeping in My Bed. I was so happy to win
Chameleon Stampede's
Second Blogaversary, I received a $25 gift certificate to Girly Bits, a brand I had been eying for quite some time.
I knew the first polish I wanted was A Stripper Has Been Sleeping in My Bed. The sparkles in this polish are just so beautiful and in your face. I absolutely loved it!
This first shot is in the sun because luckily, it was still out when I was doing my nails. This is a micro glitter explosion on the nails. I felt when examining it really close that there were magenta glitter pieces that stood out among the rest of the polish as well. You can see that more at play in the shade shot below.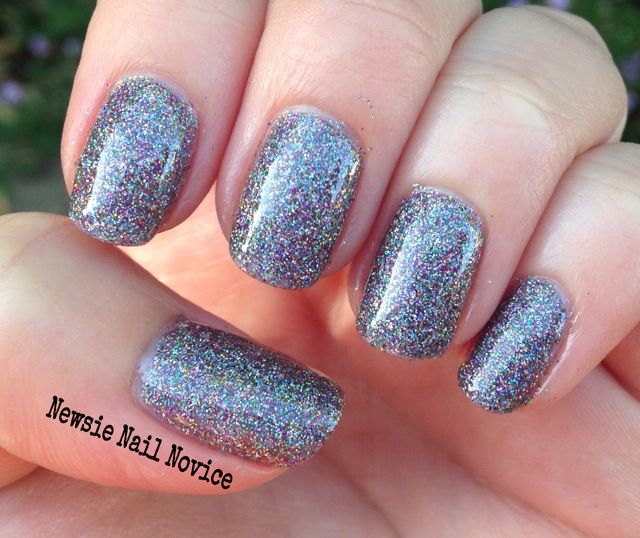 I wanted to add an accent to bring out the magenta pull in the glitter polish, so I added an X using nail vinyls, because at the time I literally couldn't think of anything more creative than an X. Pretty sad I know! I used Essie's Bahama Mama for the accent.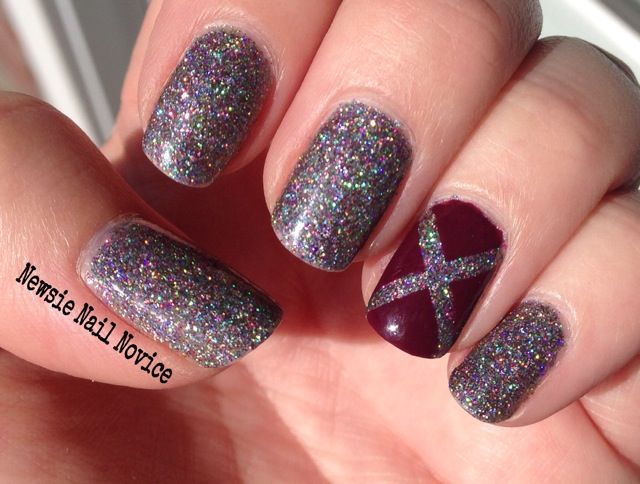 I was a huge fan of this polish. I couldn't stop looking at my nails in the sun, they were totally blingtastic. I uploaded a video of the sparkle to my instagram, which is also a great way to keep up with my manicures!
Application:
This went on opaque in two coats, I added a third for ultimate sparkle. The finish was a little bumpy, but I just gave it an extra coat of top coat to smooth the manicure out. It wore well for a sparkle polish, which I find can sometimes be chippy.
Where to purchase:
Girly Bits Cosmetics is a Canadian polish maker and you can order her polishes from her
website
. I got this polish with a gift certificate I won for $11.50. There are so many other polishes of her's that I want, every time I visit her site I see something new that looks amazing!