I know it's pretty silly to say but when I first went to photograph this manicure under proper lighting, it took my breath away. It is so beautiful!
I've been meaning to pair a creme and a holo finished polish for stamping for some time, and I had a-england's Sleeping Palace on my list of polishes to finally try. Boy am I happy I did!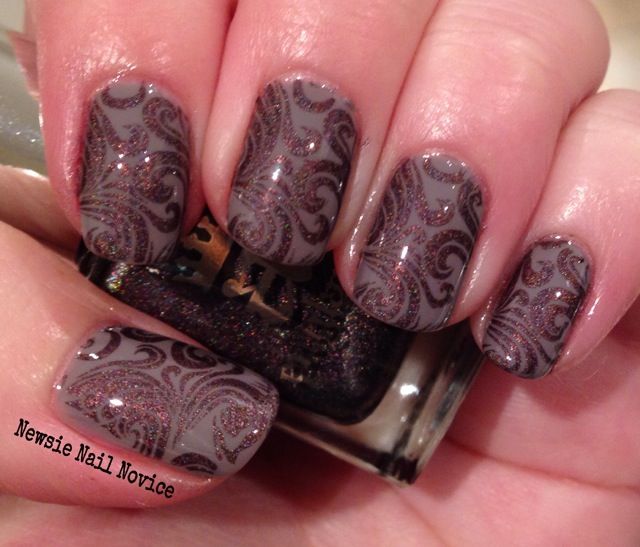 The above photo was literally the first shot I took with my phone and all I could utter was wow. It was so amazing.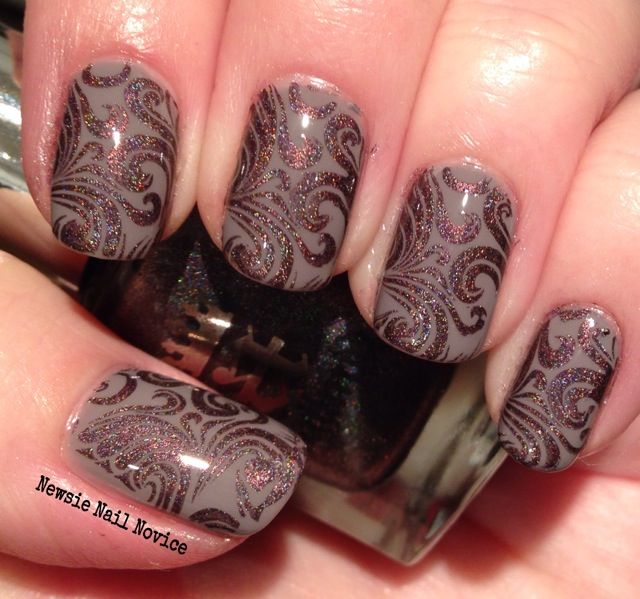 Finding a holo and a creme polish that go well together can be quite a task, I didn't know if I wanted to pull on the plum or brown undertones of Sleeping Palace. I settled on Essie's Chinchilly as a base, because of the violet undertones it has in it. The pairing was absolutely stunning!
The only criticism I have of this manicure is that I think it might be more perfect as a great fall manicure, but I rocked it hard during the spring and still received many compliments on it!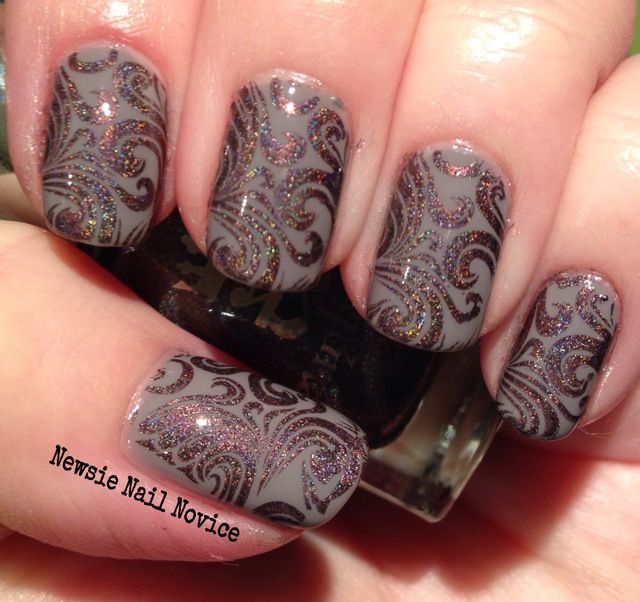 To stamp, I once again used MoYou London's Sailor 04 plate for the curvy design! I was really proud of how the stamping came out. One of my best stamping jobs to date!
Application:
Essie's Chinchilly was a little on the watery side, but evened out after two thin coats. a-england's Sleeping Palace is a beautiful one-coater that is perfect for stamping. If you haven't stamped with a-england polishes yet, do so right away. Their formula is amazing and totally made perfectly for stunning stamping jobs like this! I can't wait to try out Sleeping Palace by itself, it looks like such a beautiful color, even on its own.
Where to purchase:
Most a-england polishes retail for about $10 and you can order them on
Llarowe
or
Color4Nails
, I have purchased them from both sites. a-england is a polish maker from the UK, so Llarowe and Color4Nails are two US retailers of their polish.