Recently I had the pleasure of trying my first
Girly Bits Polish
and I was very impressed. My second at bat with the company left me even more wowed!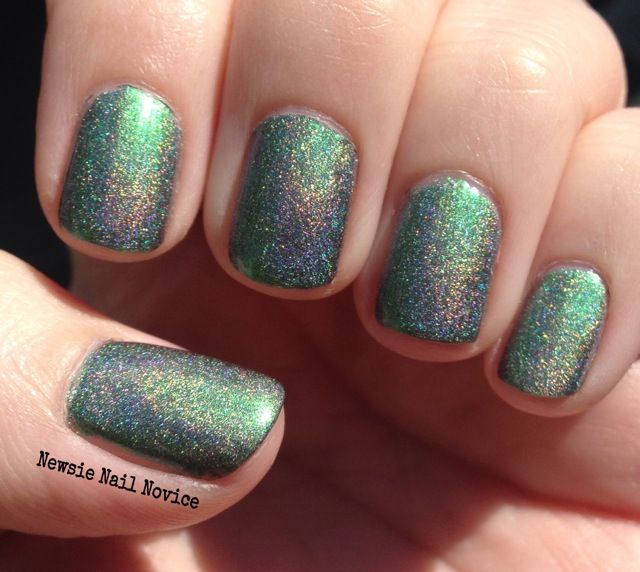 This, my friends, is Girly Bits Lack of Pies and it is a chameleon of a polish. While I wore it I could not stop staring at it because it shifts so much. It goes from green to pink, sometimes there is a hint of mossy green and then it has that gorgeous show-stopping holo!
In indirect light, above and below, you see its many shifts between pink, mossy green and brighter green.
In direct sunlight, below, it almost appears a khaki green with wonderful holo payoff.
Overall this polish was a knockout for me. So much hype is given to many of the multichromes on the market, but I think this collection has been overlooked. This is multichrome, but isn't the same animal as the others on the market. It's color shifts are so unique, I seriously could not stop staring at my polish. The color shifts were also very obvious and even in the sunlight, you could see the shifts!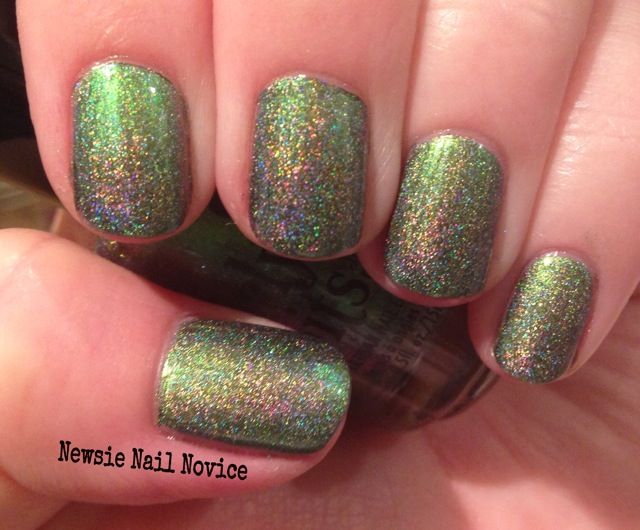 Application:
This went on great with three thin coats, had absolutely no complaints about it's application. I topped with HK Girl Top Coat and it lasted a good while on my nails (I did not want to take it off).
Where to Purchase:
I purchased this polish on
Llarowe
for $13. You can also purchase on the
Girly Bits
website, which is based in Canada (so shipping might be a bit more), for $12.50.
What do you think of this polish? I was so impressed that I definitely have to get Go and Shake a Tower and Billy Jeans after seeing how amazing this polish is!