Today starts a week of nail art posts all dedicated to Valentine's Day. Now I'm not really all that into Valentine's Day all that much, never meant very much to me or my husband. Maybe he'll give me flowers or something, but it's not really a holiday we actively celebrate.
But holidays always bring on the themed nail art challenges, and so here I am. Sharing with you a week of nail art (not all of it is V-Day inspired).
Today I have a look inspired by 52 Week Pick and Mix Challenge, this week the challenge is purple and hearts.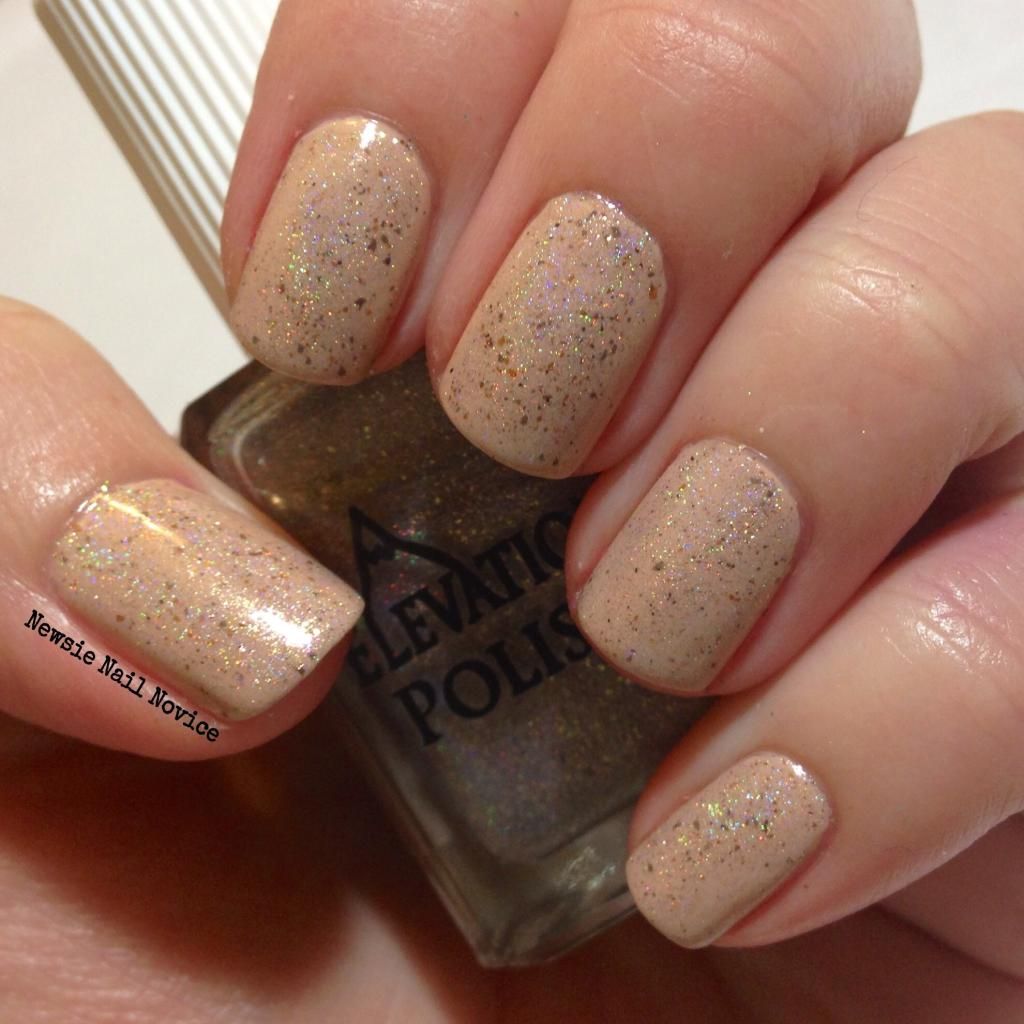 For the base of this look I used two coats of Zoya Chantal, the best nude creme polish I own. And the real stunner of this whole look, a coat of
Elevation Polish Aguja St. Exupery
. Aguja St. Exupery is a holographic top coat with golden flakies throughout. It is delicate and beautiful. And I can already tell I will be using this topper again and again.
Next step was to add some hearts and purple. The purple is a stretch here (only one of the hearts is purple-ish), but I was going for a delicate heart vibe. I used a dotting tool and Zoya Brigitte, Rue and Odette to create the hearts. I added a little white dot to each heart to make it look more 3D.
I really did love these nails, I think it is a subtle nod to the holiday without being so in your face about it. What do you think? Are you a big Valentine's Day celebrator?
And don't forget to check out the other ladies in the challenge, listed below!