So this week's prompt in the 52 Week Pick 'n Mix Challenge was pale blue and flowers. I combined the two and I knew just what blue I wanted to use!
I had been looking forward to using
Fair Maiden Polish's
Times Square again! I only used this during a swatch-a-thon I had on New Year's Eve, and I just knew I had to use it in some nail art. Times Square, which was a part of Fair Madien's New Years Collection, is a gorgeous light blue holo with the most beautiful pink flashes, that my photos hardly do justice to.
I just knew with that pink flash, this polish would be perfect to pair with a floral themed mani! And what better floral to use in a mani, than the beautiful cherry blossom?!? Now I've never really been to DC to see the cherry blossoms bloom, but I've always wanted to and all the photos I have seen of the blossoms just leave me in awe.
Now the above photo isn't the best in quality, but in the shade it shows that pink flash this polish has that for some reason my photos can't quite capture in all it's beauty!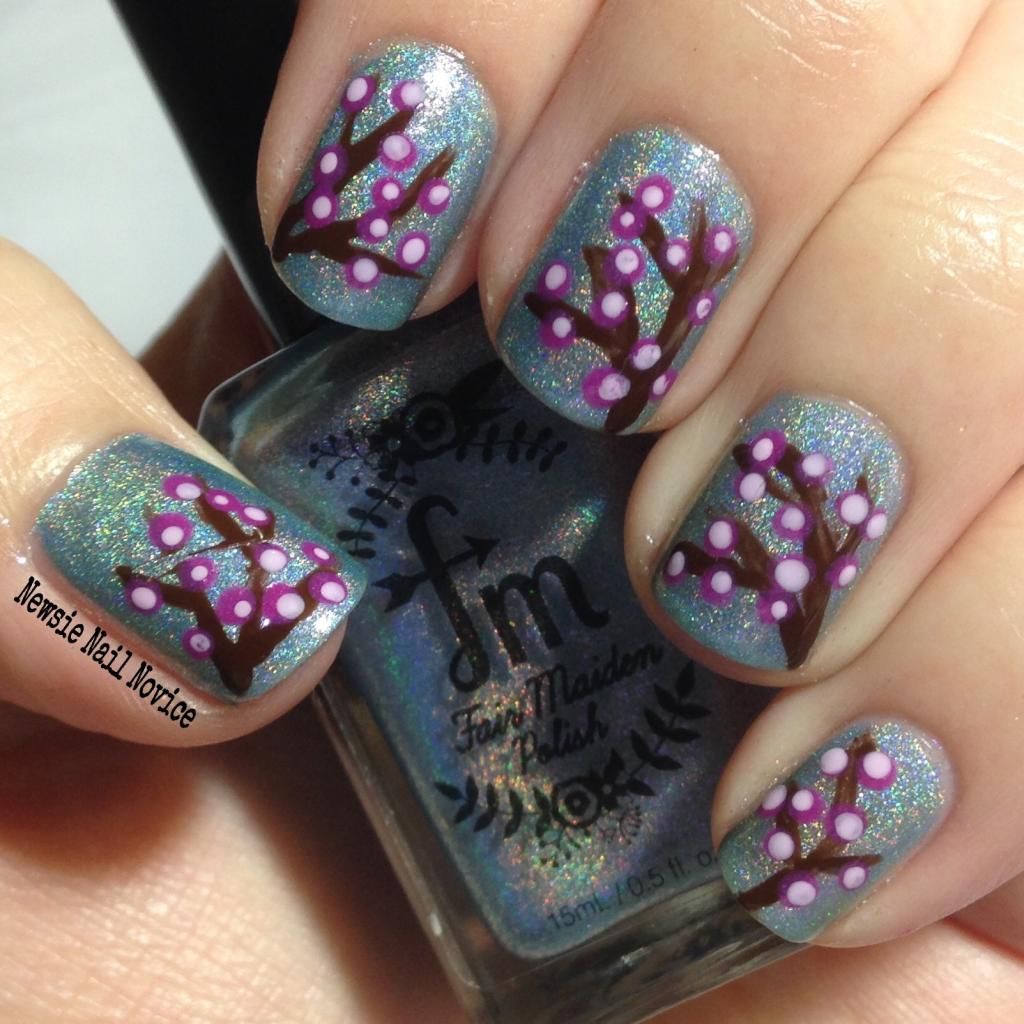 Now to complete the look, I used a real small nail art brush to paint the branches, using Zoya Louise. For the flower buds, I used a larger dotting tool using Essie The Girls Are Out and went back over those dots with a smaller dotting tool using Essie Go Ginza.
I really loved the final result of this look. I like that it was freehand, but not that complicated. And I really loved how the pinks played off the pink flash in this polish. And word on the street is, I heard from a very good source, that Times Square might be released in Fair Maiden's next restock on Saturday. Check their
Facebook
page for more information on the exact time of the restock.
And don't forget to stop by the other ladies who are partaking in this challenge!