Hey everyone, today is the beginning of a five day challenge from the ladies at
Challenge Your Nail Art
and the theme is Love is in the Air!
But hold up, that means this thankfully isn't five full days of Valentine's nails, a lot of it is just things we love. And today, we start with a Nail Art Technique You Love. This was an awfully tough one. I love stamping, I love nail vinyls, I love a lot of things. But I decided to combine two things I love for today's challenge.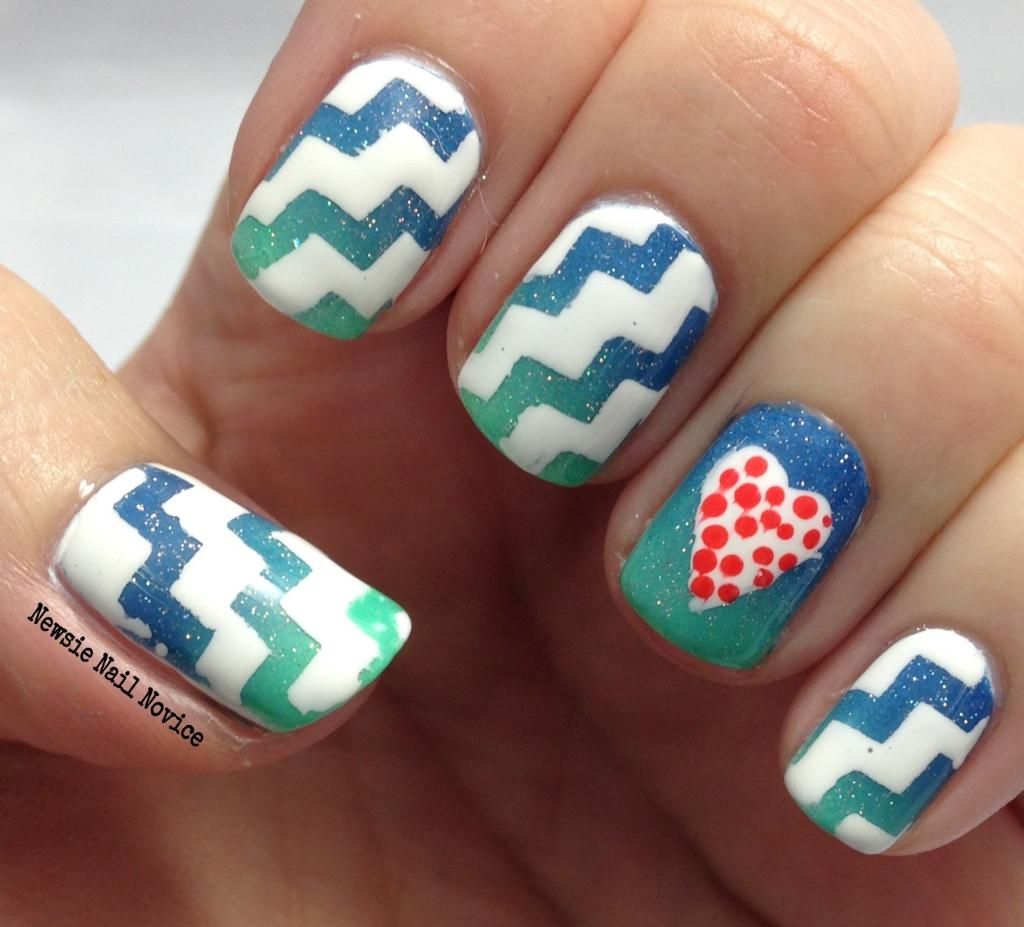 For this challenge I combined nail vinyls with gradients. I just absolutely go ga-ga for gradients. I'm not super great at them but I just love how they look every time.
Now I had to throw a heart in there because it is Valentine's week, but truly this does represent two nail art techniques I love! For the gradient I used
KBShimmer Shore Thing
and Zoya Edie and then topped it with a coat of China Glaze Fairy Dust, because I can't do a mani without some sort of rainbow reflection!
I used
chevron nail vinyls
in a pattern I hadn't tried before, angled, and I really like how it turned out. Different from your typical chevron look!
I created the heart using my freehand (definitely not a skill I've mastered or favor on my nails at least!) and added dots of Zoya Rocha, because I liked how the coral contrasted against the bright blue/green chevron!
I hope you like this look! What is a nail art technique you love?! Don't forget to check out the other fabulous ladies of this challenge, listed in the inlinkz below!