Today's nail art was brought you by the Stamp One, Stamp All Ten nail art prompt of the week: Florals! And for the occasion, I thought I thought I would try the leadlight technique for the very first time (it's also a challenge later in the month, so practice makes perfect).
To start out this look, I broke out one of my newest polishes
Indigo Bananas Taffeta, Darling?
Which I won from a giveaway on
The Mercurial Magpie
!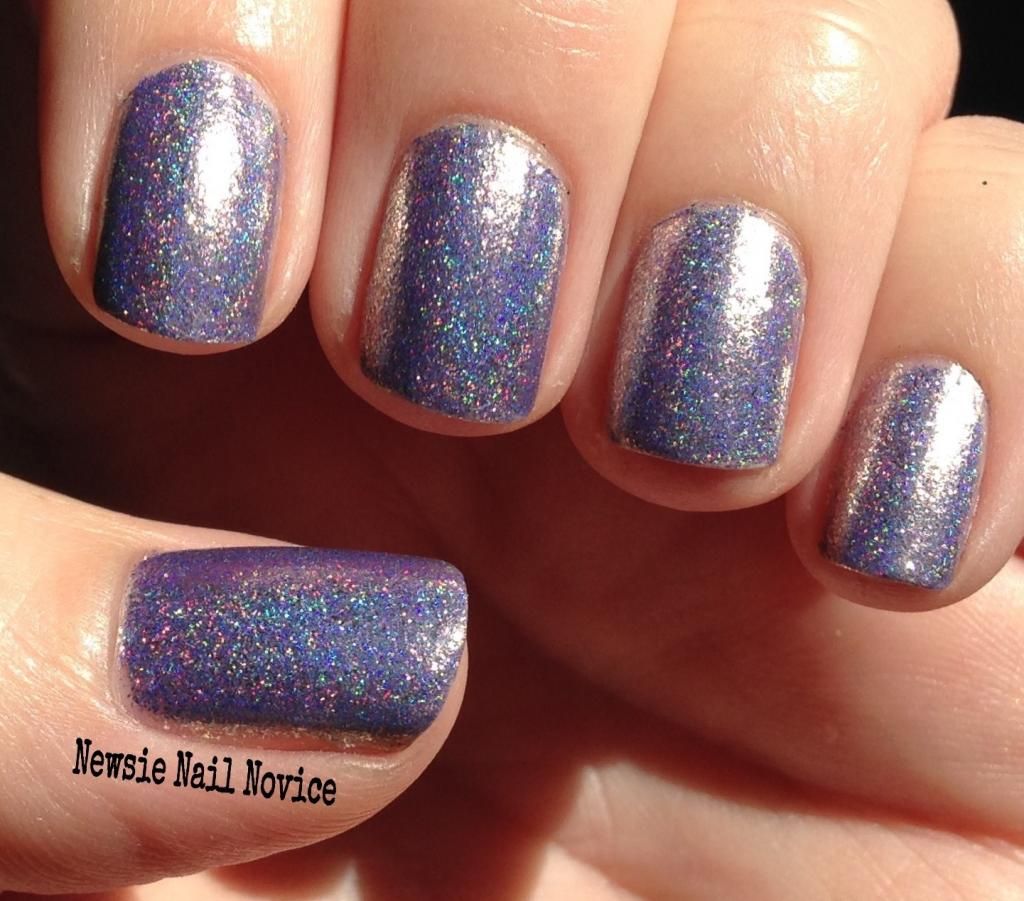 I wore this polish for the weekend I was visiting my in laws. The weekend consisted of a mix of outdoor time and inside time, so I wanted a polish that would shine inside and out. Taffeta, Darling? was it! This is a purple glass fleck holo, which in the sun shines bright with holo and in the shade has a lovely silver shine to it. This polish is truly a gem and individual in my collection.
When I got back from my in laws, I knew that this was the perfect base for the floral stamping. And since I knew I needed to practice the leadlight technique, I thought that this might be a good base to practice on.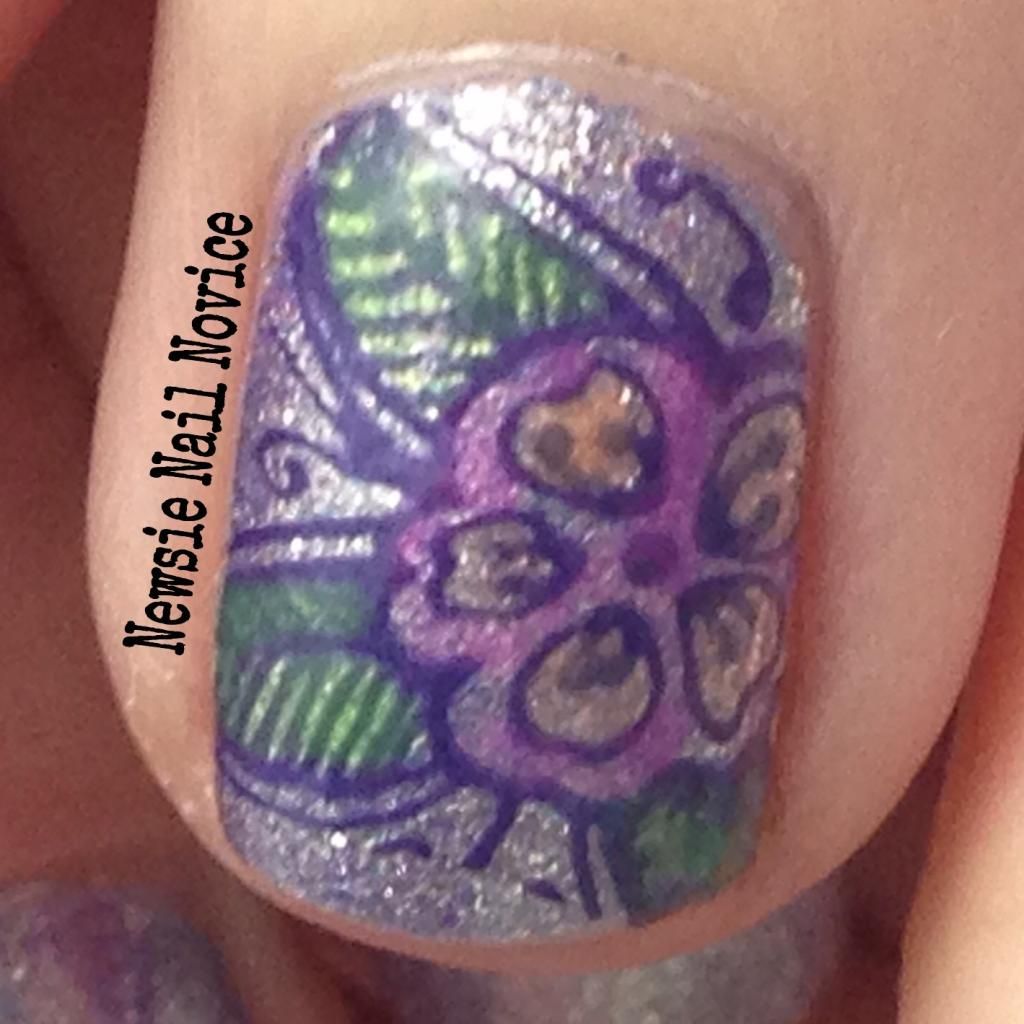 Since I don't have a lot of experience in this technique, and I was short on time, I thought I'd just stamp an accent to start with. Using
Rica Squish the Rainbow jelly polishes
, which I got specifically to try leadlighting, I colored in this flower I stamped using my
MoYou London Pro 06 XL Plate
. I used Essie No More Film to stamp the image (a very opaque darkend purple creme polish).
I really think this is a fun technique and I look forward to trying it again with a different look! It's not at hard as I thought it would be. I just broke out a fine nail art brush and with a gentle hand, colored in various parts of the flower!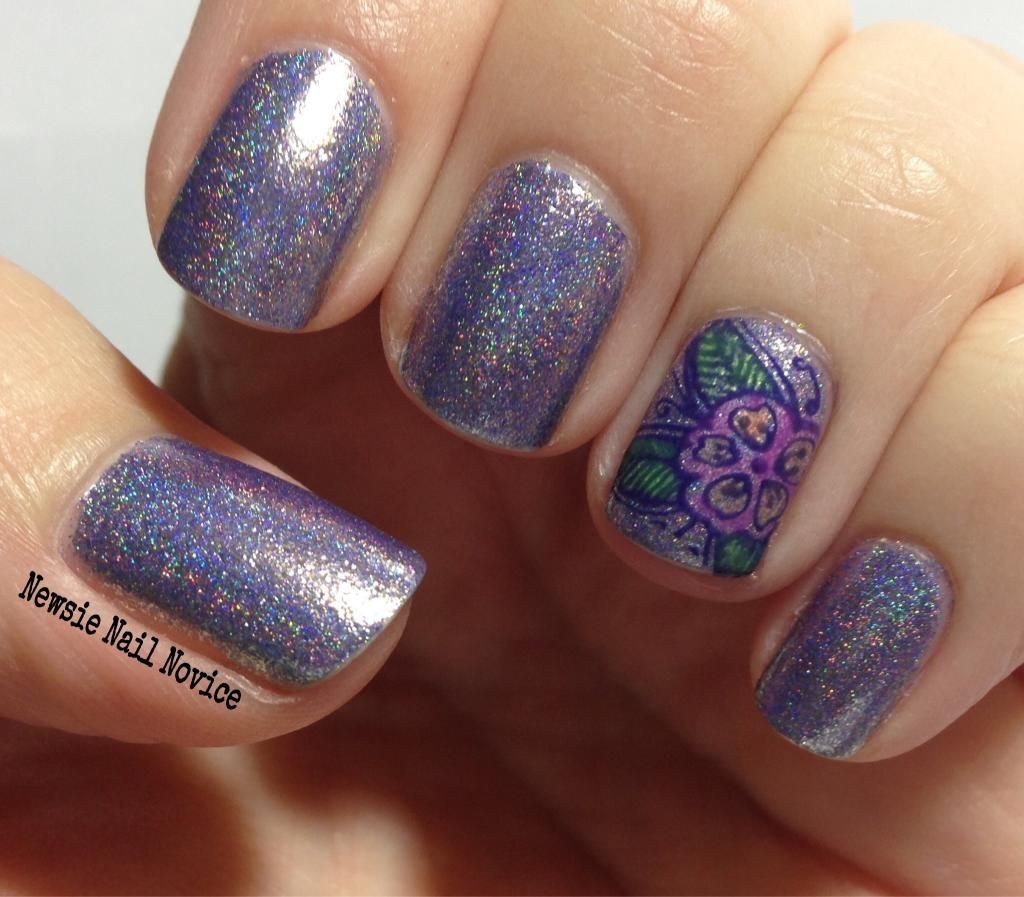 Clearly you'll be seeing this technique again in the future! Have you ever tried the leadlight technique? Do you have tips for me, or plate suggestions? I'd love to hear them, because I expect I'll be trying this out again and again in the future!
And don't forget to check out the other ladies who are partaking in the challenge this week!