Today's Challenge Your Nail Art Love is in the Air prompt is Love Letters. To start my look out I broke out one of my newest polishes
Smitten Polish Accidental Nudist
.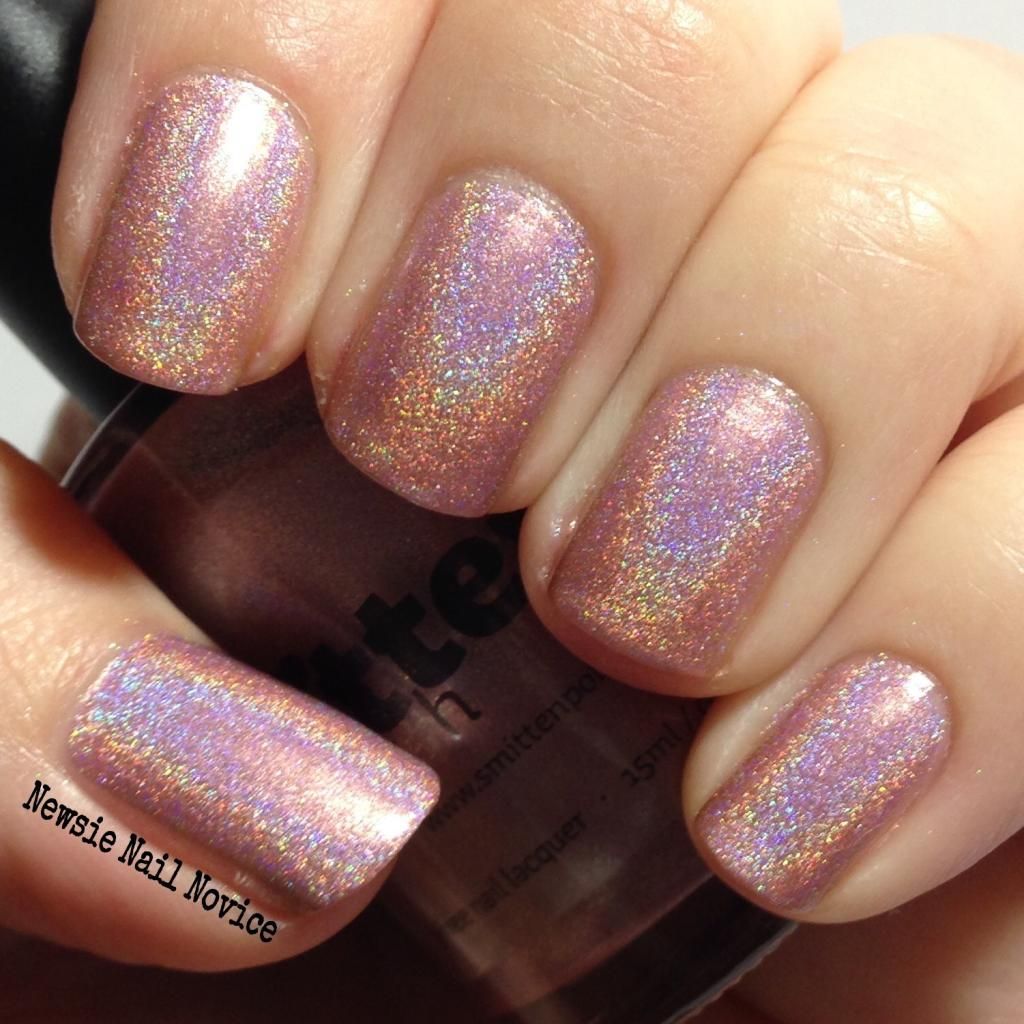 Accidental Nudist went on in two thin coats and has a great formula. When I purchased it I thought it would lean more on the gold side, but I guess it just leans pink on my skin. Or it could have been the lighting I was using. Either way, it's a gorgeous pink leaning nude holo polish!
I started the look by stamping all of my nails with the cursive writing from MoYou London Scholar 02 plate. I love this plate, but am really disappointed with how large some of the images are. I bought it specifically to use it for the typewriter image it has on it, but the image is far too large to fit on one of my nails. A true disappointment.
To finish off the look I stamped various heart designs over the writing, to make it a love script sort of look. For the images I used Bundle Monster H-18 and Winstonia 102.
This look was really really lovey-dovey to me, almost too much so. But I am truly in love with the base, so I'll definitely have to pull that out again soon.
Don't forget to check out the other gals in this challenge at the inlinkz below!