Here is yet another Valentine's Day look I put together. This one is for the Stamp One, Stamp All Ten Challenge, which is V-Day.
Recently I got the
Painted Polish Vampy Valentine's Day duo
, which includes a raspberry mirco glitter jelly polish -
Vampy Valentine
- and a raspberry linear holo with scattered micro glitter -
Vampy Valentine (H)
. For this manicure I used Vampy Valentine (H)!
To stamp I used
Bundle Monster BM-H18
using the
Born Pretty Store stamping polish
.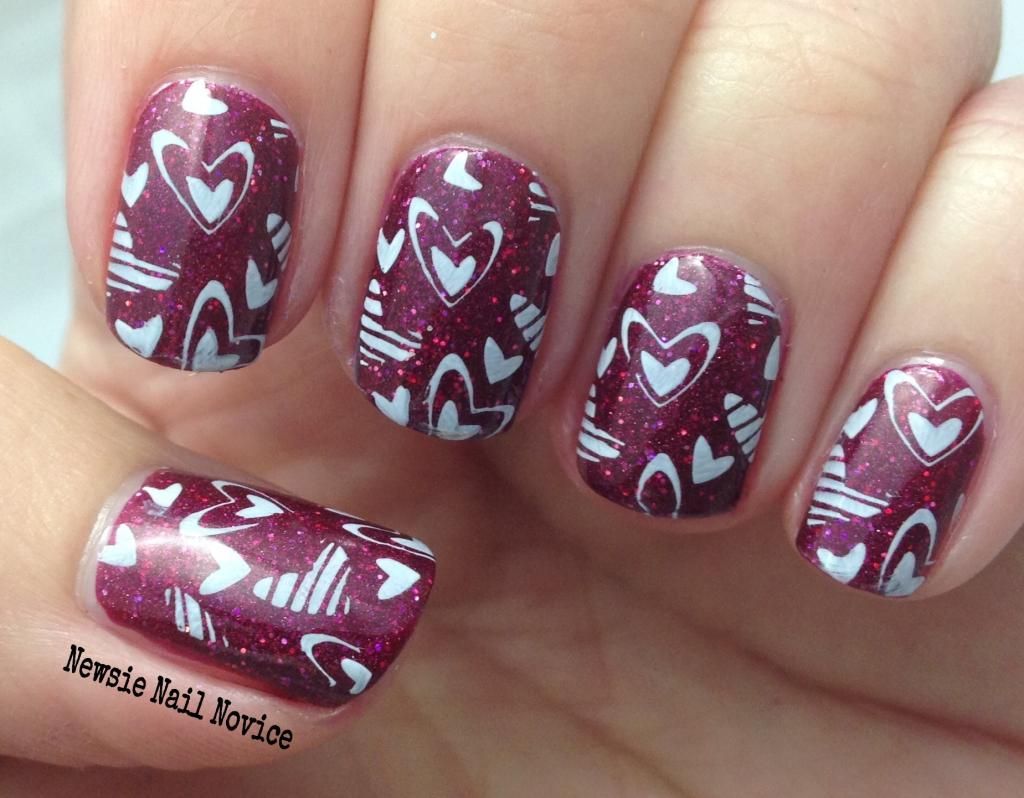 This polish is very lovely in two coats and is just a lovely addition to my collection. There is nothing I love more than a vampy polish (I'm not a huge pink person).
That's all for today, I'll be back tomorrow with the start of the this month's Challenge Your Nail Art prompts (don't worry they aren't all Valentine's Day related!).
Don't forget the other lovely Stamp One, Stamp All Ten ladies!