Well we finally made it to Valentine's Day! I hope you have a happy one, whether you celebrate it or not! It's a three day weekend here in the United States, so me and my husband will be celebrating that with some much needed time away!
So let's get to today's look. Obviously, the prompt for the Challenge Your Nail Art Love is in the Air is Valentine's Day.
To start this look I used two coats of
Fair Maiden Polish Total Eclipse of the Heart
. This polish is bright pink and it is so beautiful! It has purple flashes with it's holo and it is just so pretty! It went on in two lovely coats, a buttery perfect application.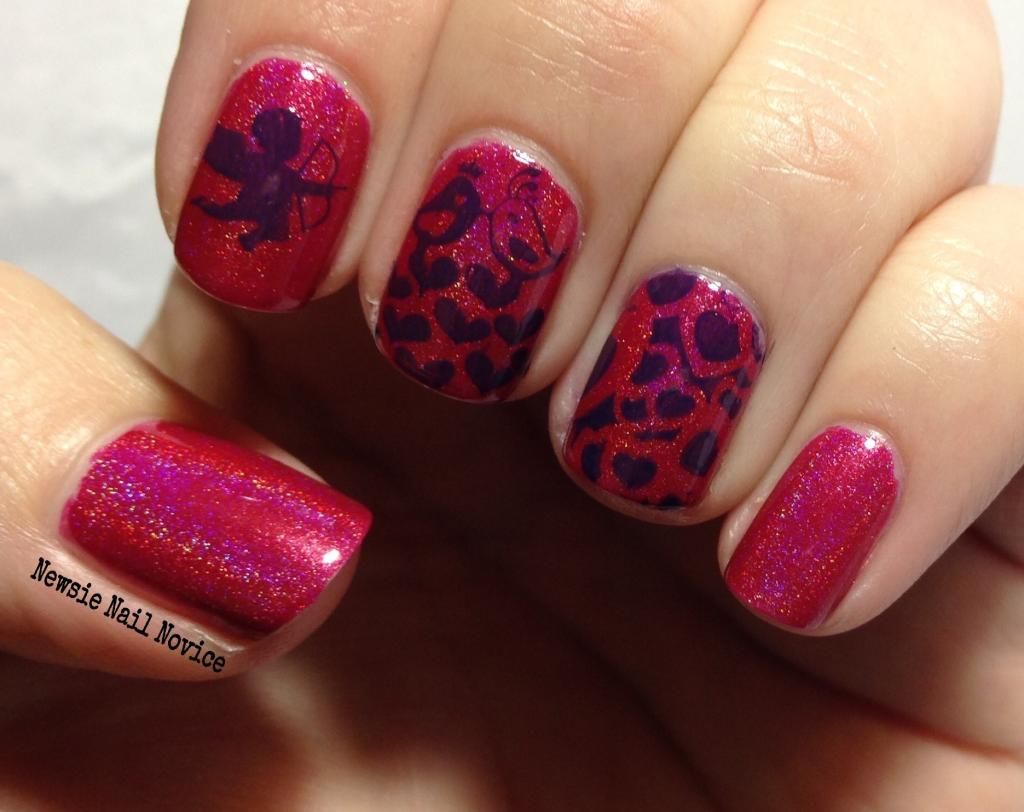 Inspired by those violet flashes, I used Essie No More Film to stamp the images using Bundle Monster BM-H17 (cupid and hearts) and Winstonia 102 (birds).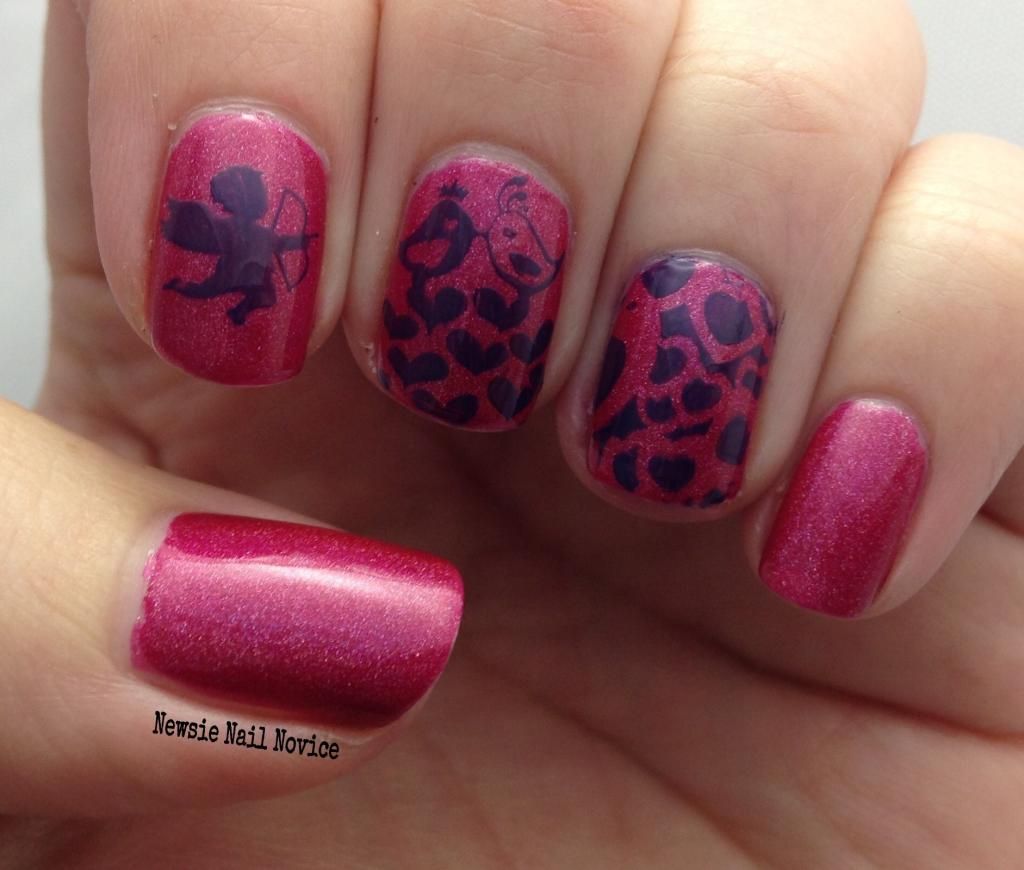 I wanted to keep it very simple for the final Valentine's Day look! I'm not going to lie, I'm super happy to be done with hearts and love for awhile. Not that I don't appreciate it all, it's just all a little too cutesy for me to do so many days in a row!
Don't forget to check out the other gals of the challenge!