Hello everyone! Today I have a spectacular polish to share with you from Dance Legend. Different View is a multichrome chameleon with a stunning holo finish.
Different View is from Dance Legend's Holodays collection which has a linear holo finish from scattered holo particles.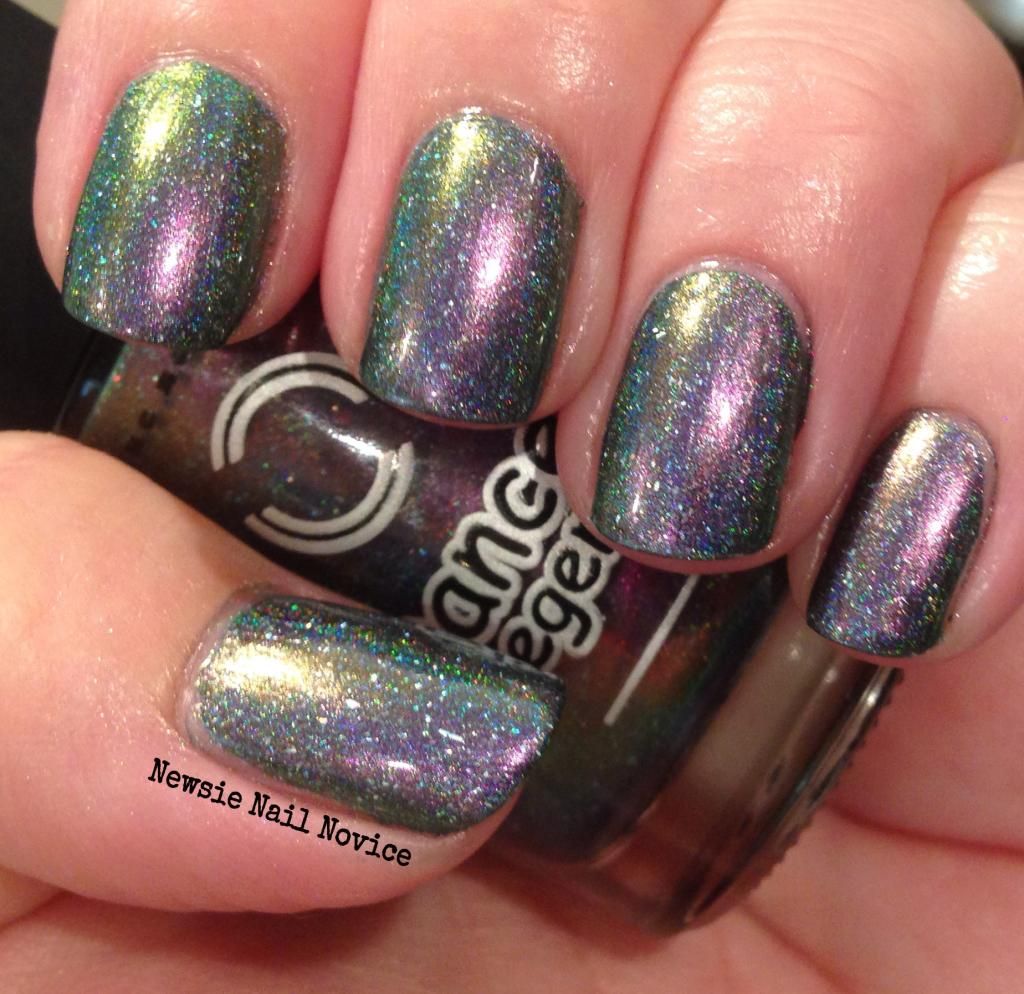 This polish has a purple to green shift, which leaves it looking unique in any type of lighting.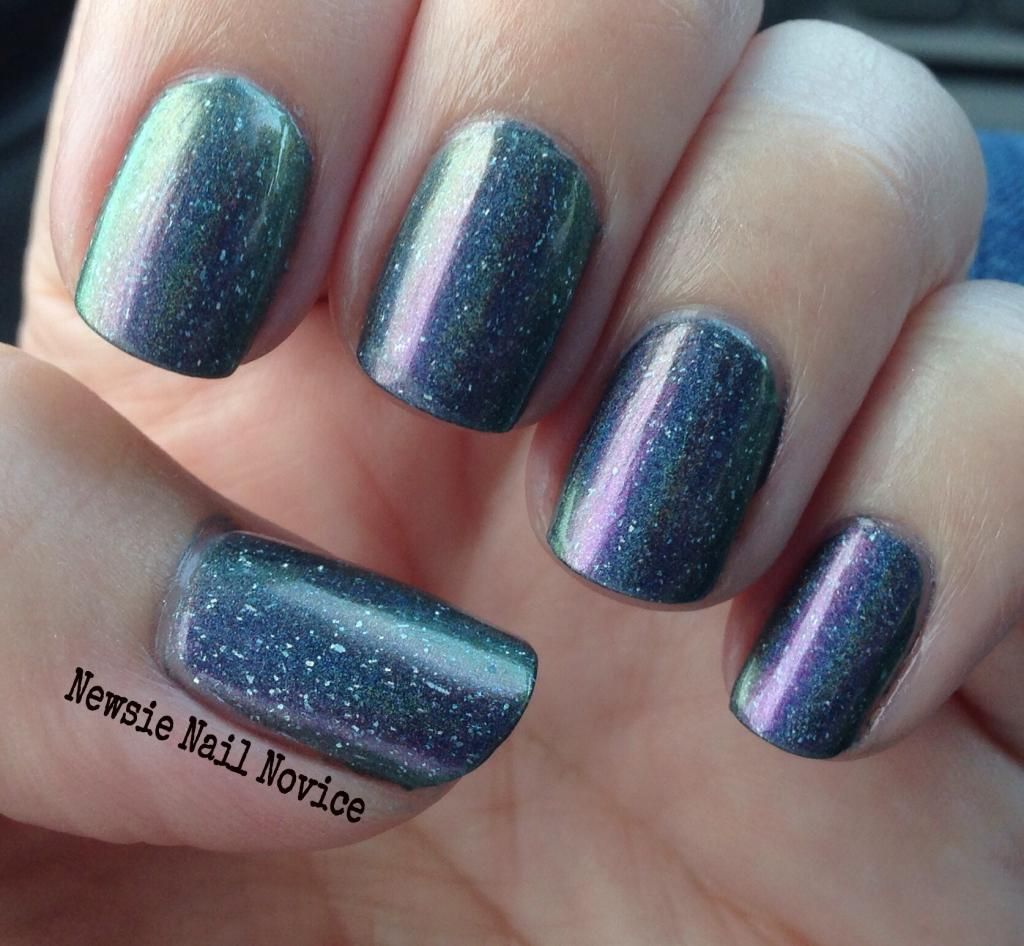 The holo particles are in scattered foil pieces, which look silver in the shade, above, but out in the sun it is mega holo amazingness!
At sunset I checked out the nails again and the green was really showing strong! I feel like the green in this is an olive color with the purple having a more bright and vibrant feel.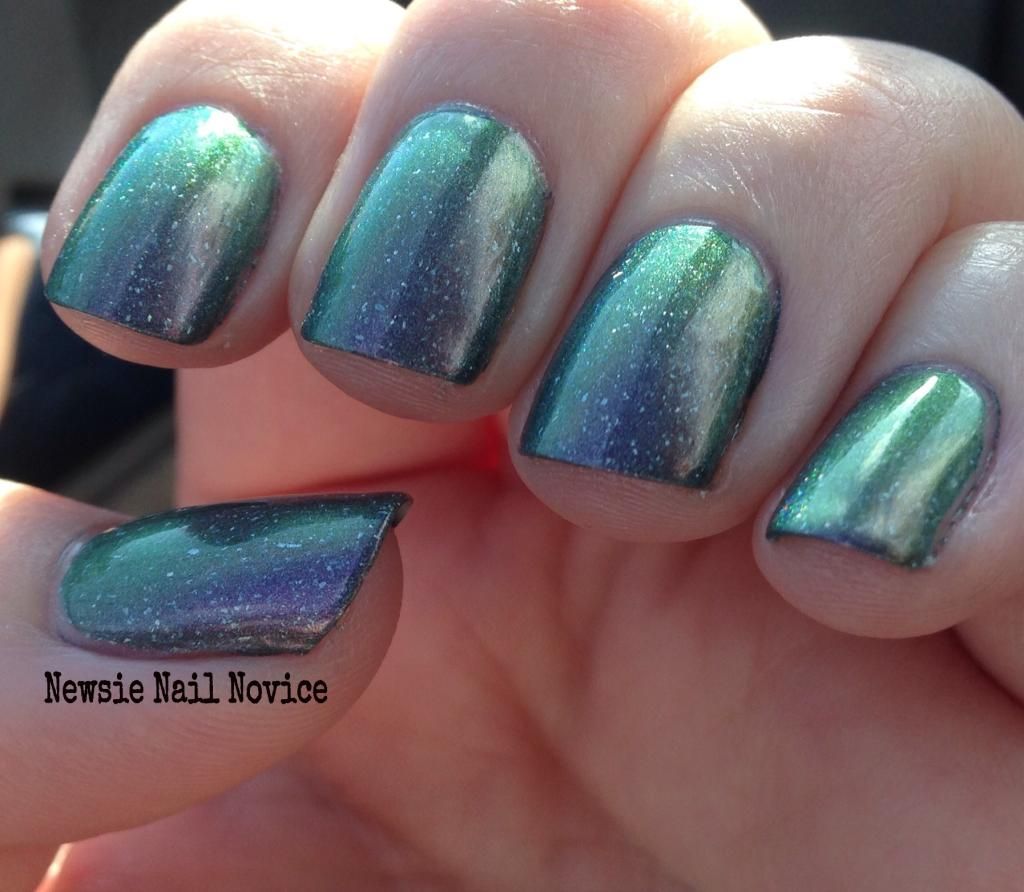 Overall, this polish is just amazing and delivers on so many fronts: Holo? Check! Multichrome? Check! Unique? Check!
I guess I really just love polishes that look different every time I look at them, I guess that is why this polish is called "Different View," because it's a different experience every time you look at them!
Application:
Even though the scattered holo pieces can make this polish look a little textured, this polish went on smooth in three thin coats. Two would have been fine, but I wanted an ultimate shift so I added an extra coat for good measure. I topped it with a coat of HK Girl Top Coat.
Where to Purchase:
I purchased this polish at
Llarowe
, a US stockist for
Dance Legend
, a Russian Nail Polish brand. It came in a 15 ml bottle and retails for $13. And good news! This polish is
currently availabl
e at Llarowe! The enabler in me says you should purchase this stunner right away!
Extra note:
Sorry I only posted twice this week, still adjusting back to regular life after my lengthy trip I returned from last week. Next week should be business as usual – Monday, Wednesday, Friday!