So earlier this summer I went on a fun girls weekend down to visit my best friend in Calabasas. She was house sitting for one of her clients, who live in a posh house complete with pool in the lovely celebrity-laden enclave of Calabasas.
Anyway, I wanted to put together some fun nails for the occasion, so this is what I came up with!
For this manicure I used China Glaze Flip Flop Fantasy, which is an amazing neon coral polish that is so bright, no camera can capture its amazing color.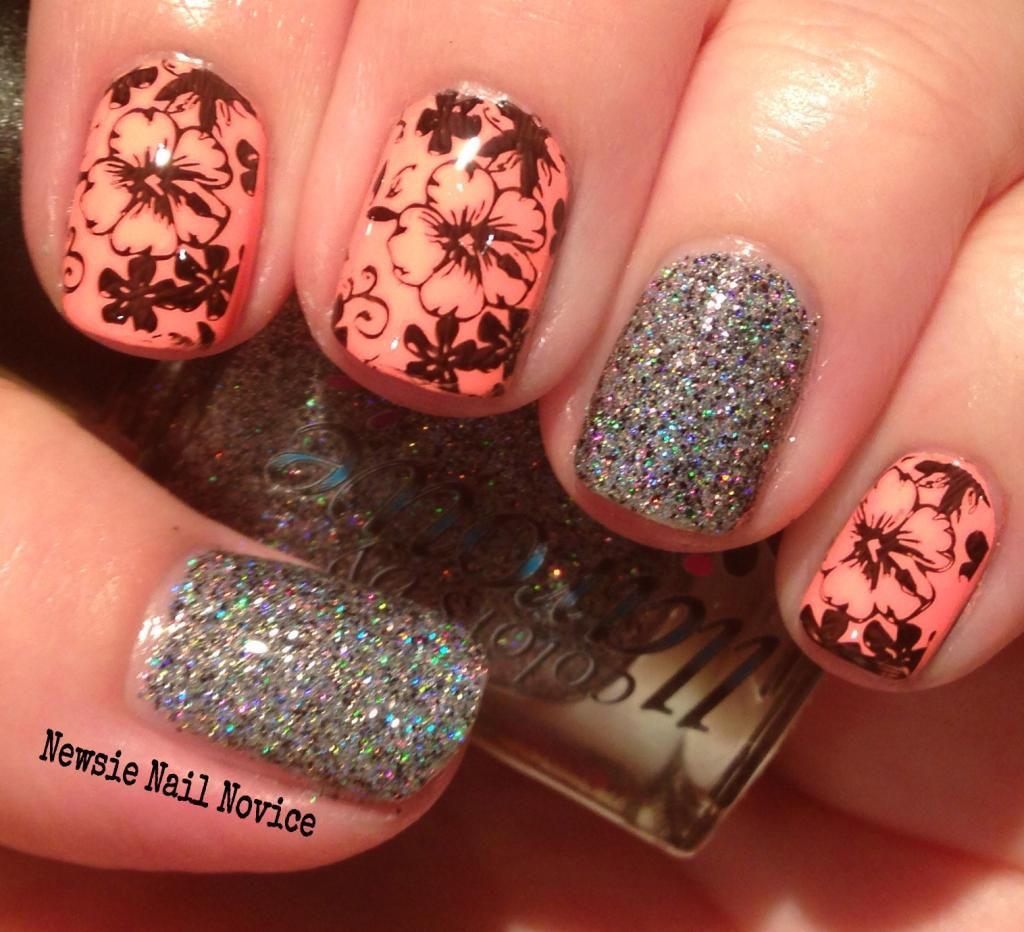 For the accent fingers I broke out Colors by Llarowe Aliens & Outlaws. Aliens & Outlaws is a black and holo microglitter concoctions. I used four coats, but I think you could get away with just three for full opacity.
For the stamping image, I broke out one of my new MoYou London stamping plates. For this manicure I used ProPlate 08!
Overall this manicure was super fun, bright, summery and perfect for the occasion of a girls' weekend! Unfortunately, neon polishes and China Glaze on me, never last long and I had a huge chip on one of my Flip Flop Fantasy Fingers. Oh well, it happens!