I own quite the collection of a-England polishes and awhile ago I thought they weren't getting the right amount of love! So I pulled out Lady of the Lake and decided to do a nail art look with it.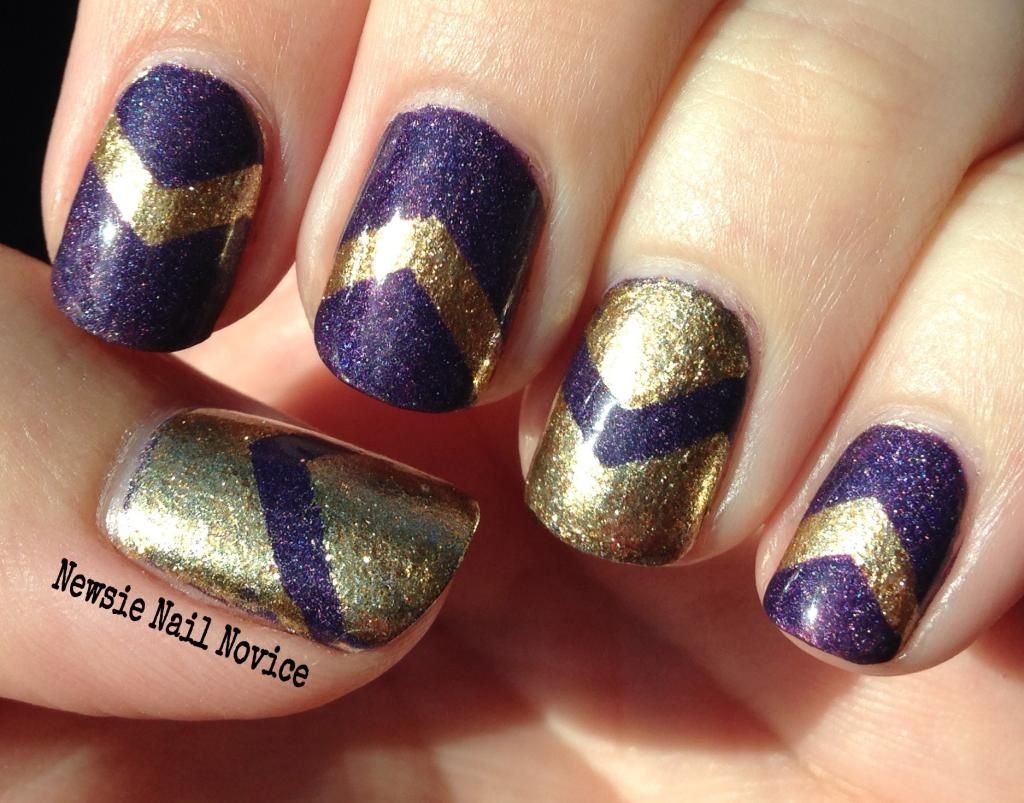 I am truly in love with nail vinyls, they really make doing fun things like chevrons super easy. And it's a quick easy way to get a nice finished nail art look.
a-England Lady of the Lake is a beautiful scattered purple holo. I thought it was very regal and royal looking so I paired it with Zoya Ziv, a beautiful gold foil nail color. Because the gold foil make Ziv look a little textured, I don't think this manicure looked as good as it could. I think it might have been paired better with a smooth metallic gold to match the soft look of Lady of the Lake.
To give the look a little more depth I alternated the directions of the single chevron and made accents of the opposite colors.
You can purchase nail vinyls at a number of indie nail polish companies, I recently got a variety pack from
NailVinyls.com
, which is where these single chevrons came from.
So far I've only done single chevrons, lightening bolts, lines and regular chevron designs, but there are a lot of super cute nail vinyls out there. What are your favorite nail vinyls?