So we all know I am a fan of holo polishes, a real big fan. I just really love rainbows, they show the beauty of all colors at one time. Anyway, so browsing various nail blogs I kept seeing these AMAZING swatches of Painted Polish's Drunk on Holo. After seeing Sarah Lynn's
nail art
featuring it, I was done for. I knew I needed to have it!
Drunk on Holo is a silver holographic polish with so much bling. I can't even describe to you how much bling this polish has. It is packed full of small holographic glitter in a clear base. For this manicure I think I used three coats for ultimate bling, but two coats would be fine I think.
Because the rainbow showed some fun pastel colors, I decided to add some pastel colors to the manicure!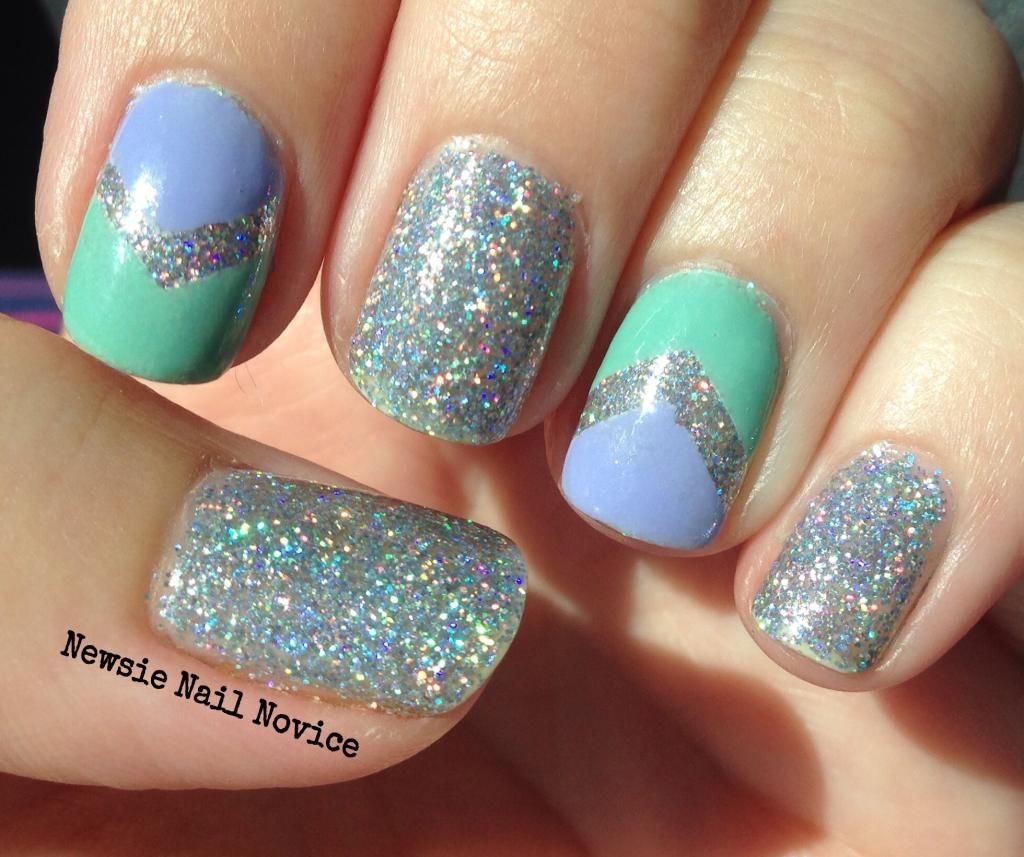 I used single chevrons from
NailVinyls.com
, and then added OPI You're Such a Budapest and Essie Mint Candy Apple. I think the colors matched the holo beautifully.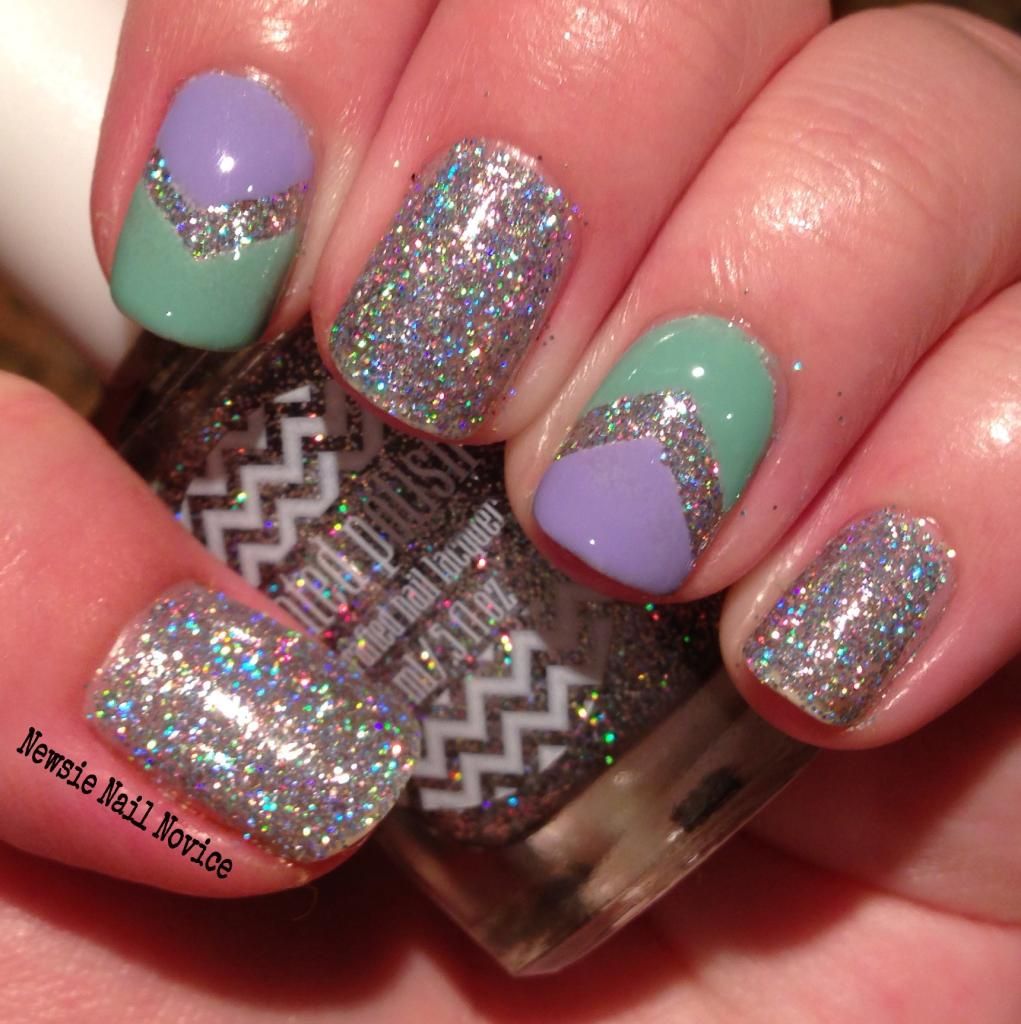 But seriously, there is so much you can do with Drunk on Holo, I haven't even explored all the possibilities yet. Painted Polish restocks about once a month, but you'll have to stalk her via her
Instagram
or
Facebook
to find out when the next restock is. I promise you it will be worth it!
What do you think of my pastels paired with holo? What are your favorite polishes to pair with silver holographic polishes?!