So all over the internet I've been seeing all these wonderful galaxy nails. Well I had never attempted it, but a few weeks back I was inspired Jessica at
Be Happy and Buy Polish
's fabulous
galaxy nails
, I decided it was finally time to give the look a try.
I obviously haven't perfected the stars on top of the galaxy, but I actually liked the final product! They were beautiful!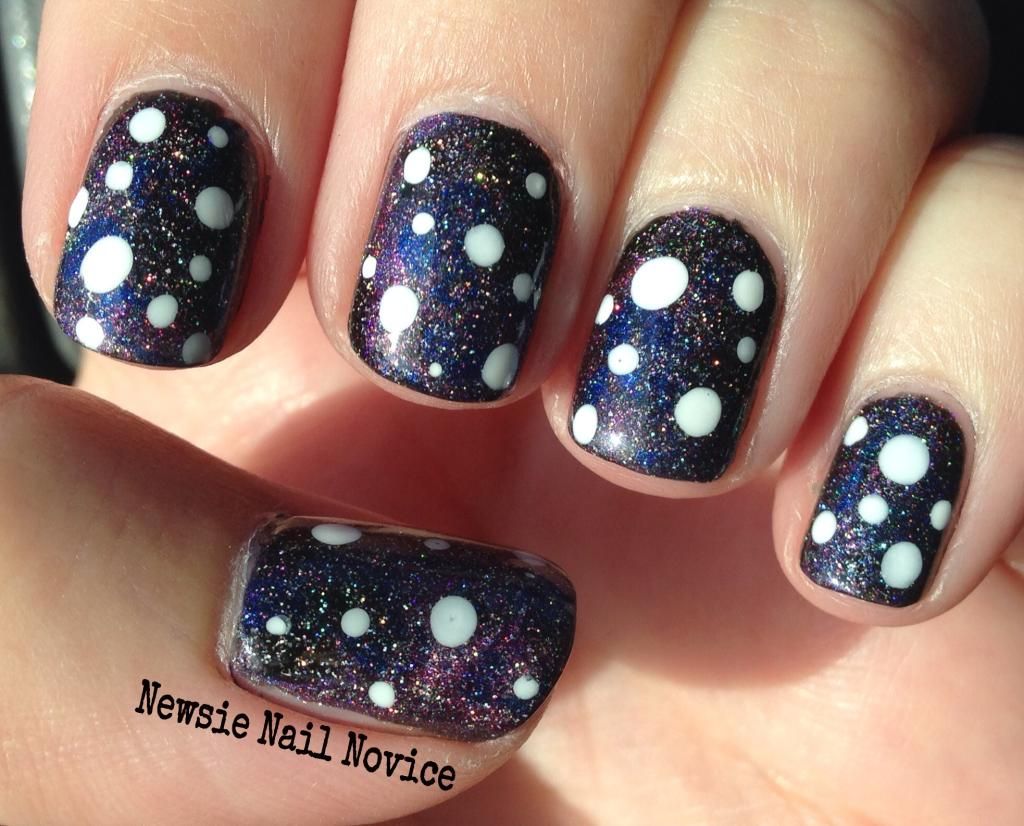 I started out with a base of Zoya Storm and then used a makeup sponge to apply ILNP Summer Stargazing, ILNP Bikini Bottoms and Colors by Llarowe Feelings Whoa Whoa Whoa – blue, pink and purple holo polishes.
After I finished that I applied China Glaze Fairy Dust, because
Fairy Dust All the Things
! Fairy Dust makes everything better and covers a multitude of sins. After the Fairy Dust, I attempted to make stars of different sizes, via the white dots, but well, I guess that was a little much. Either way I really liked how these nails turned out.
It's worth it to try new nail art. There is so much inspiration out there, the possibilities are endless! What new technique have you tried lately? Have you tried galaxy nails? Share them with me on my
Facebook
page!