So as I am getting older, I attend less and less weddings! It's somewhat of a relief, as I remember summers where I was going to one every other weekend.
Earlier this summer my husband and I had the pleasure of attending a wedding, and I feel like it just might have been the first wedding we attended where neither one of us were actually in the wedding – which is bliss. No need for a fancy bridesmaid dress or tux or a fuss about your appearance. No showing up early, making sure things are on schedule – just attend, enjoy your meal and have some fun.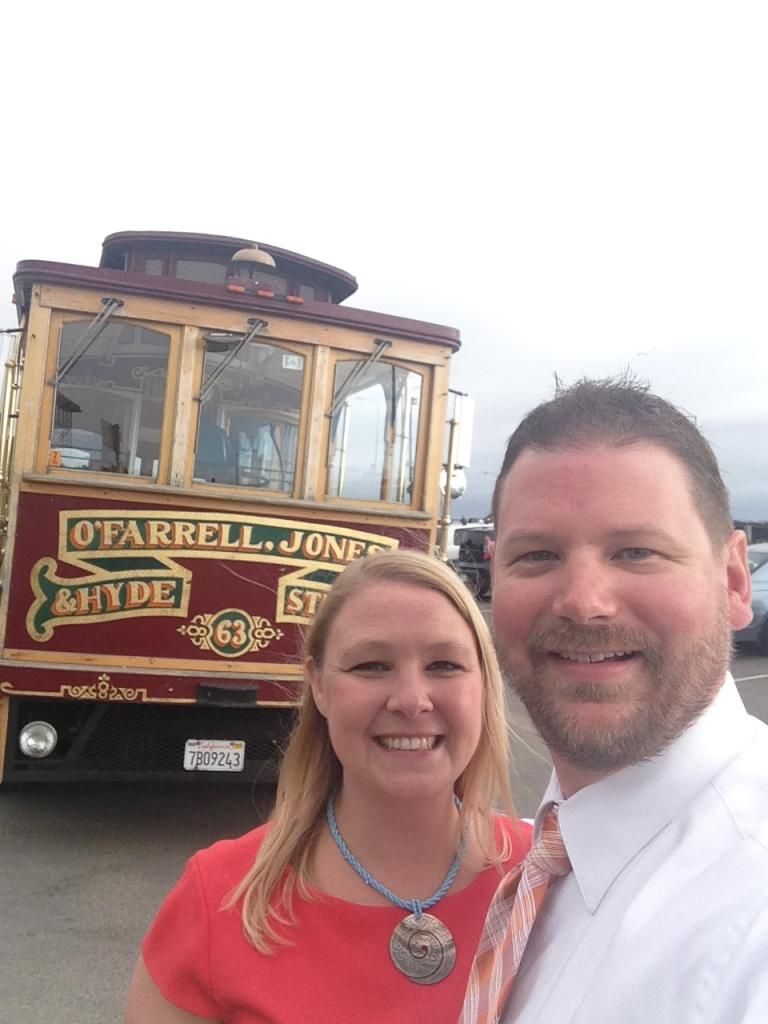 My husband and I at the festivities!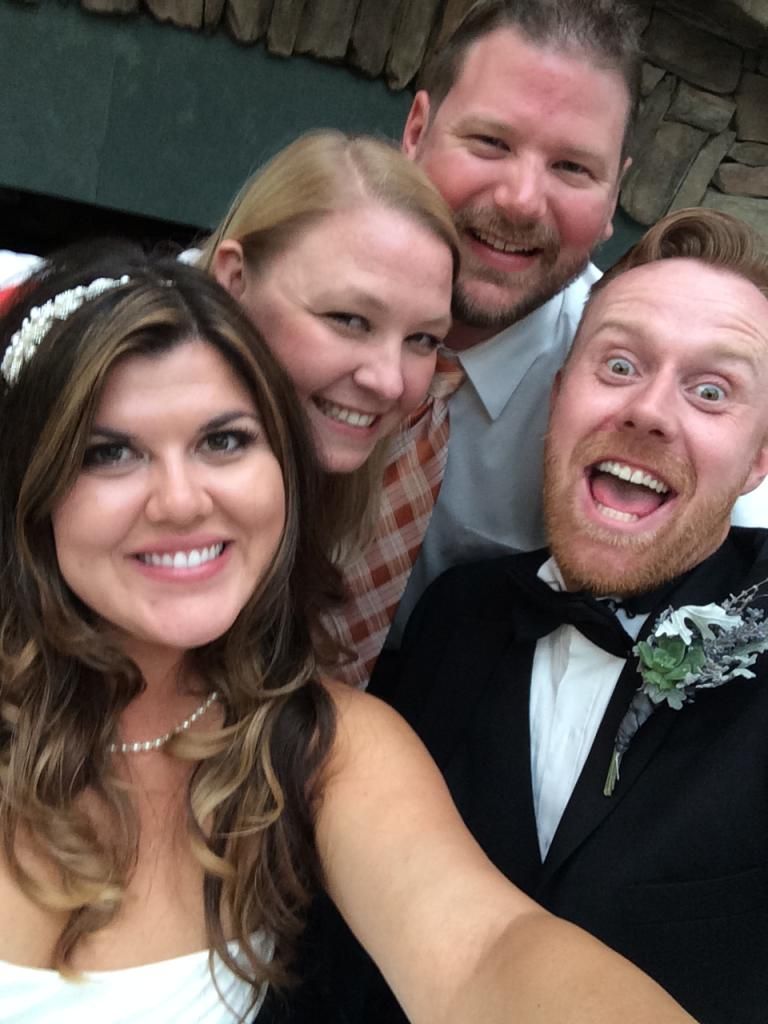 Us with the lovely newlyweds!
Anyway, so today I am sharing with you the nails I sported for said wedding!
Since this was an outdoor wedding, I decided to go for a floral theme. I went to my recently purchased pile and pulled out Different Dimension Garden Goddess and then picked out a floral stamp to go on top.
Garden Goddess' formula was a little on the thick side, but it wasn't so much so that it was difficult to work with. The holo finish in it is a little weaker than some holo bombs I sport, but it is subtle and I think it's beautiful.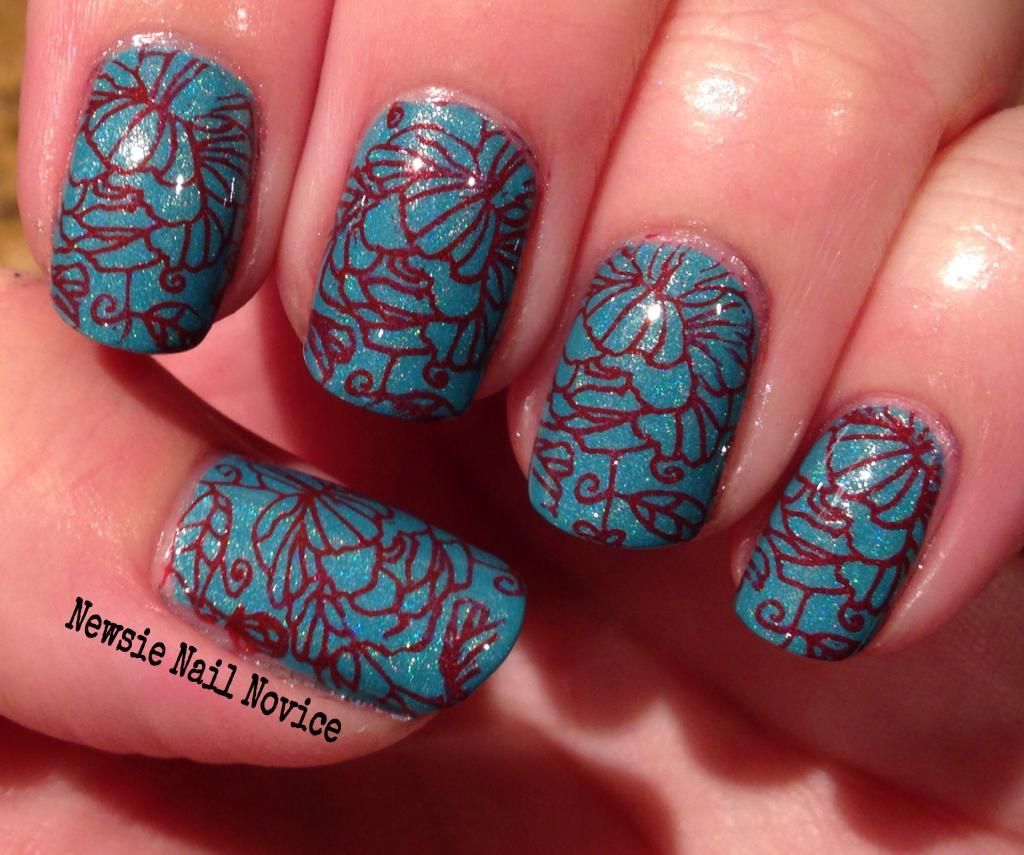 I stamped using MoYou London Pro Plate 06. I used Essie Hip-Anema, which is an orange-leaning red creme polish to stamp with. Was hoping it would go well with my coral dress.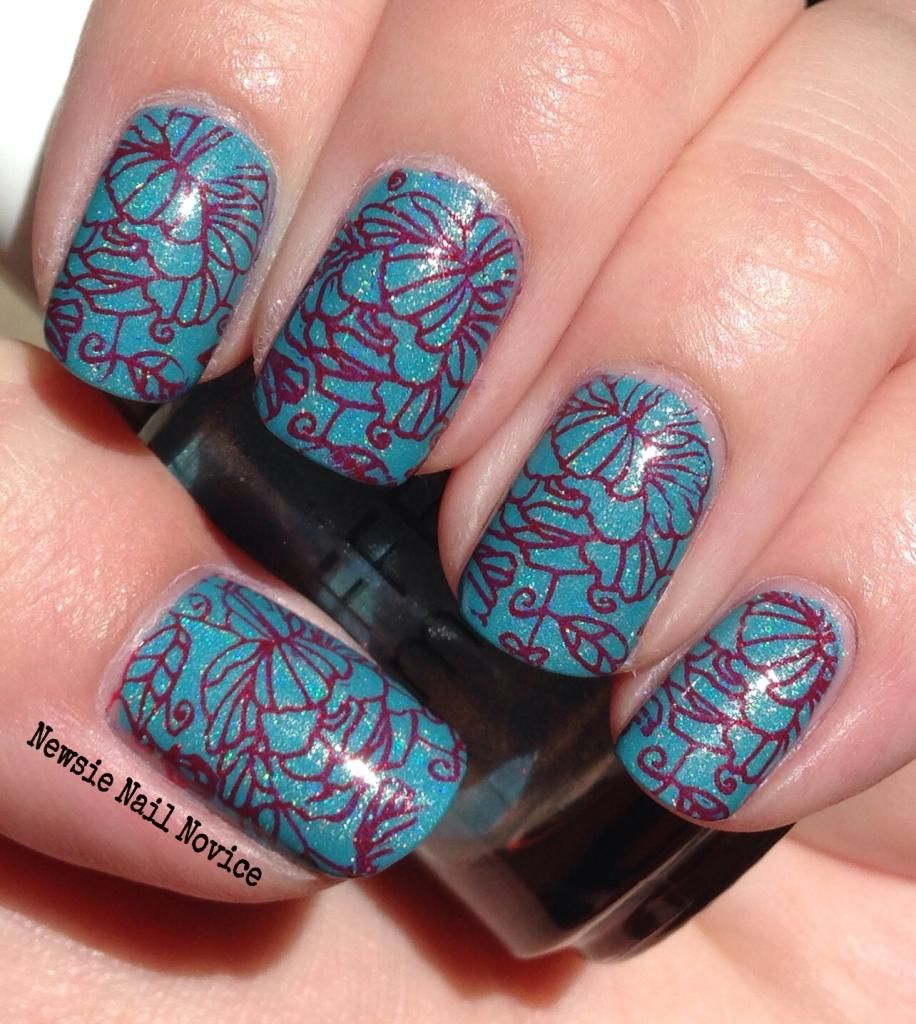 Where to purchase:
You can purchase Different Dimension polishes at their
shop
on Etsy. I believe I purchased this polish at
Llarowe
for $13.
So I hoped you liked my wedding nails today guys! What nails and designs do you typically sport for weddings? Do you do different designs for outdoor weddings or indoor weddings? Share with me you wedding nail tales!