I have been trying to perfect the gradient method for awhile. I have attempted it a few times, each time I walk away amazed with how beautiful it looks, but so disappointed with all my errors in application.
If I could just do a smooth perfect gradient I would be happy.
I love love love this color combination. For this gradient I used Essie Go Overboard, Zoya Alexa and Essie The More the Merrier to create a teal to lime green gradient. And just because I was not happy with the final result, I put some China Glaze Fairy Dust to cover up the imperfections.
I'll tell you my number one complaint about gradients, the white undercoat. White pigmented polish is from the devil. I have yet to find a white polish I am pleased with. Some gradients don't require a white undercoat, but I find in order for the colors to be bright and appear as they are in the bottle, the white undercoat is a must.
Unfortunately, white polish is never good in one coat. Usually takes at least two and then maybe a third depending on how chalky and streaky the formula is. And then when clean up is involved, you end up cleaning the edges and showing the white undercoat by accident.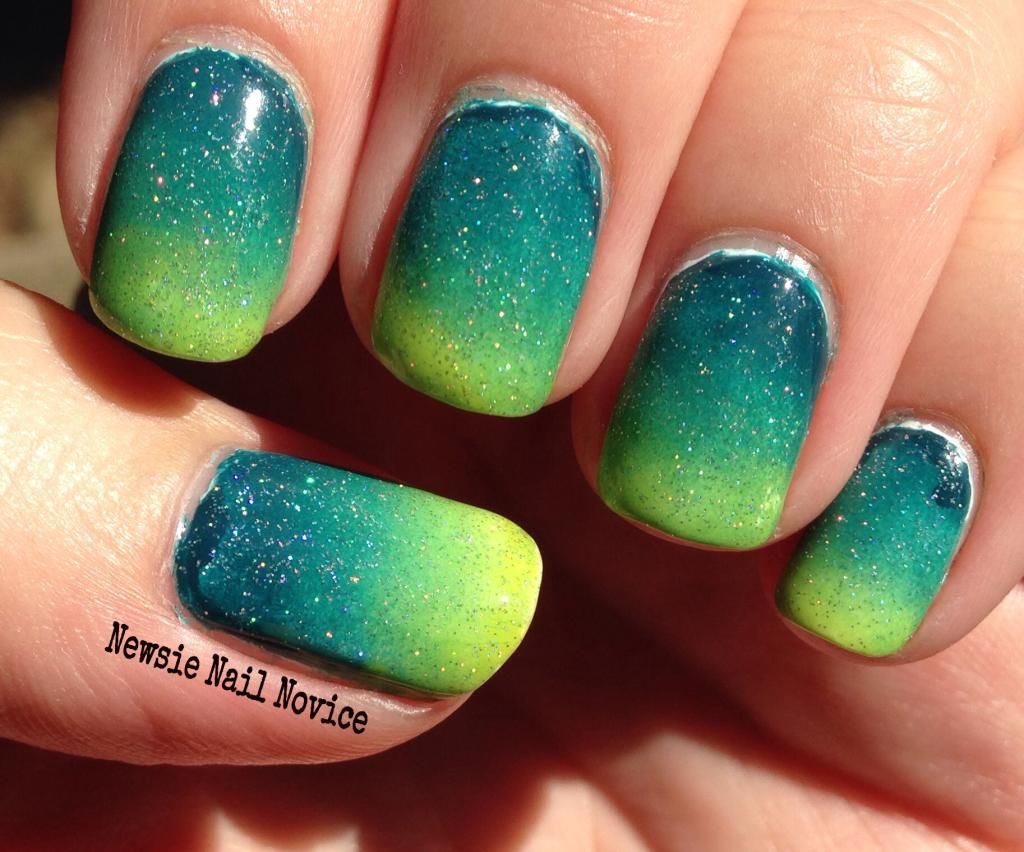 As you can tell I tried to cover that up with a smaller brush, note the darker teal edges, trying to cover up the accidental white undercoat. In an attempt to make the gradient look a little better, I added a stamp to it.
I used my Lily Anna Plate 10 to stamp a coral looking design. It looked ok, but I think I prefer the gradient on its own. I just wish I could apply the gradient perfectly.
So now I plead with you dear readers, what tutorials help you with the perfect gradient? I've watched a million online tutorials and they all show the same thing, and it is never helpful. So do you have tricks for the perfect gradient? Please share them with me!!!