There are many different polishes to stamp with. There are polishes made specifically to be stamped with, like Konad, and there are some lucky tries you can get with regular polish you own (I find a lot of Zoya cremes are easy to stamp with). Color Club holographic polishes are also great polishes to stamp with, especially over a creme polish.
For this look I used Color Club Eternal Beauty, a gorgeous purple holographic polish, and stamped it over KBShimmer You're So Shellfish using my Lily Anna 06 plate.
Holos stamped over a creme polish create such a gorgeous effect. Here the polish was a bit bright, so the holo is a little lighter than it could be, but the effect is still gorgeous.
In the photo above, you can really see the purple.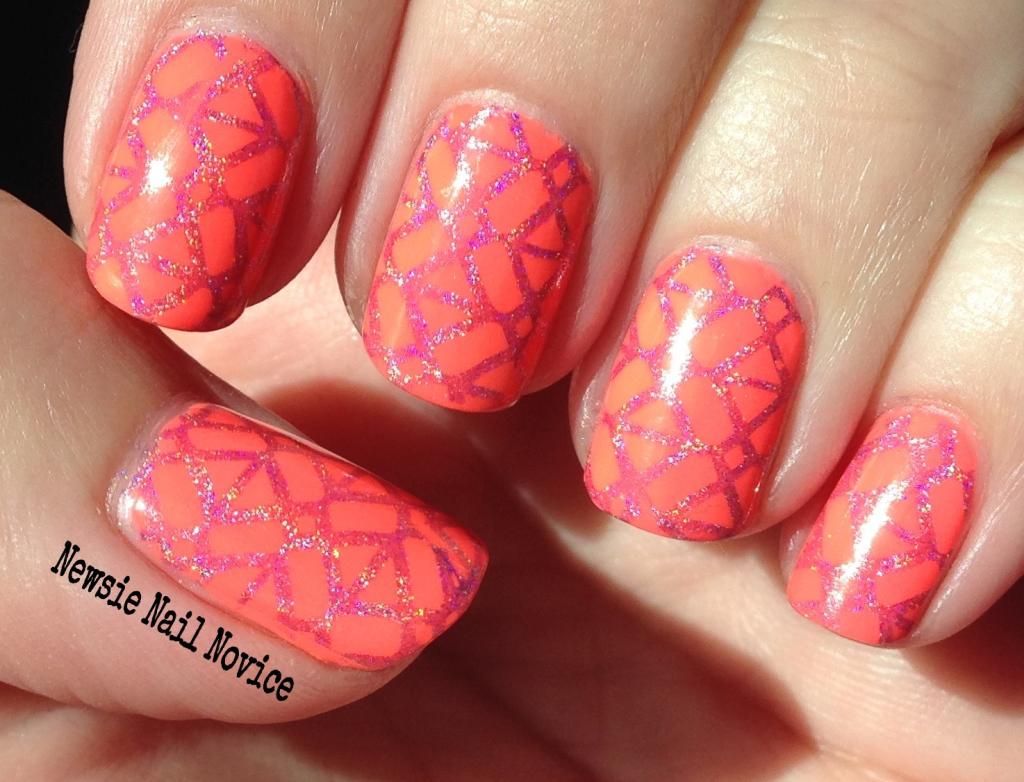 And out in the sun, the stamping really comes out to play!
What are your favorite nail stamping polish combos?