I've been trying to achieve this coral stamping look for awhile. I've literally been collecting coral stamps so I can perfect this look.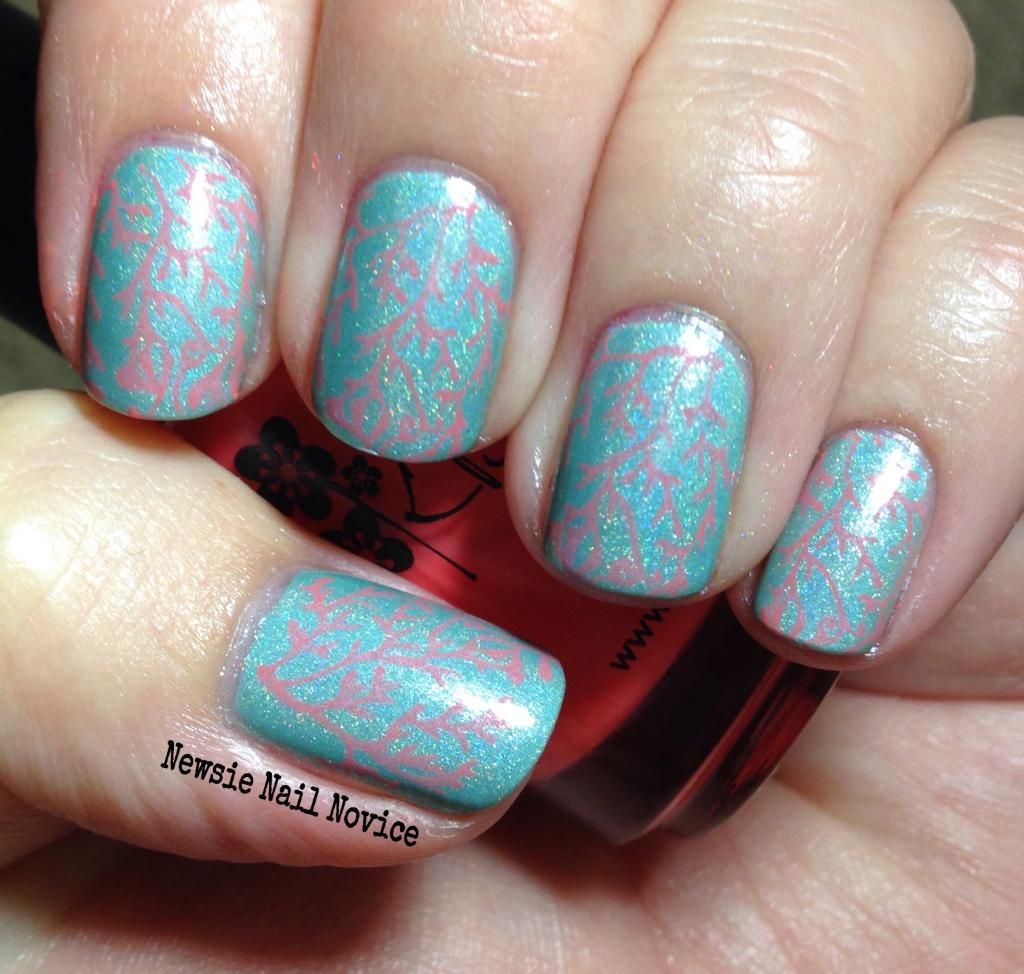 To create this look, I used two coats of KBShimmer Mint-al Vacation as the base. Mint-al Vacation was a little on the thick side, but definitely not difficult to work with.
To stamp, I broke out my MoYou London Sailor 08 plate, which I may or may not have bought specifically for the coral. But it has a bunch of super cute fish on it too!
I need to make a fun skittle look with these sea creatures soon!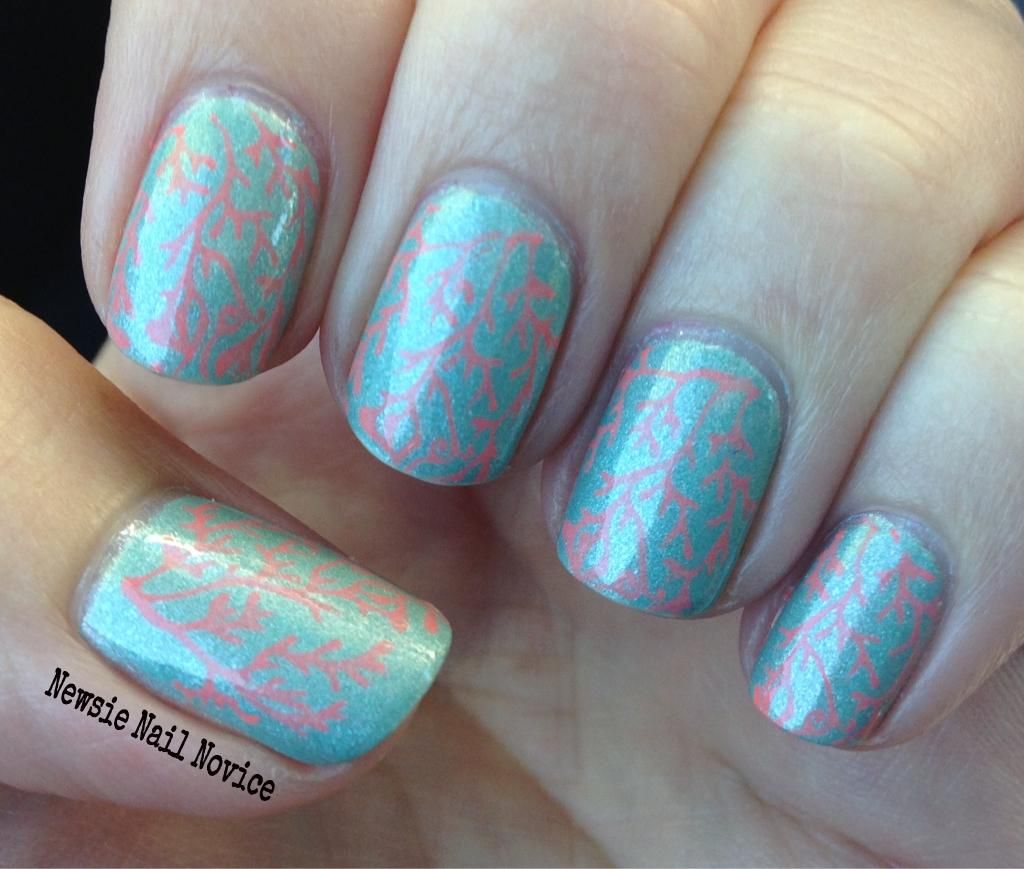 I used KBShimmer You're So Shellfish to stamp this look. To me, I think I needed something a little brighter. You're So Shellfish is actually a bright polish, but sometimes when you stamp, polishes show up a little sheerer than they look on the nail.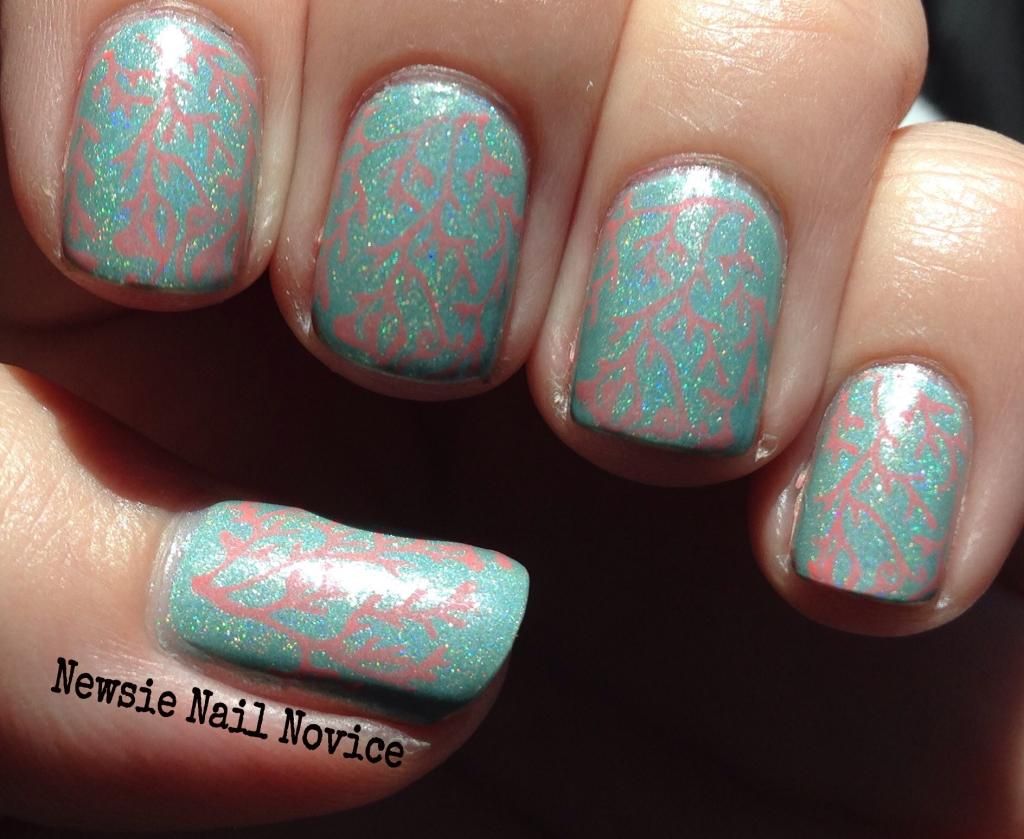 Where to purchase:
You can purchase KBShimmer polishes at the
KBShimmer website
.
Mint-al Vacation
and other KBShimmer holos retail for $8.75 and
You're So Shellfish
and their cremes retail for $7.50. MoYou London plates retail for 4.99 pounds (sorry its late and I can't figure out the symbol for that). I consider
MoYou London Plates
among the best in quality, if you haven't purchased from them, you really shoul!