Now an ode to my favorite part of fall, the changing of the leaves.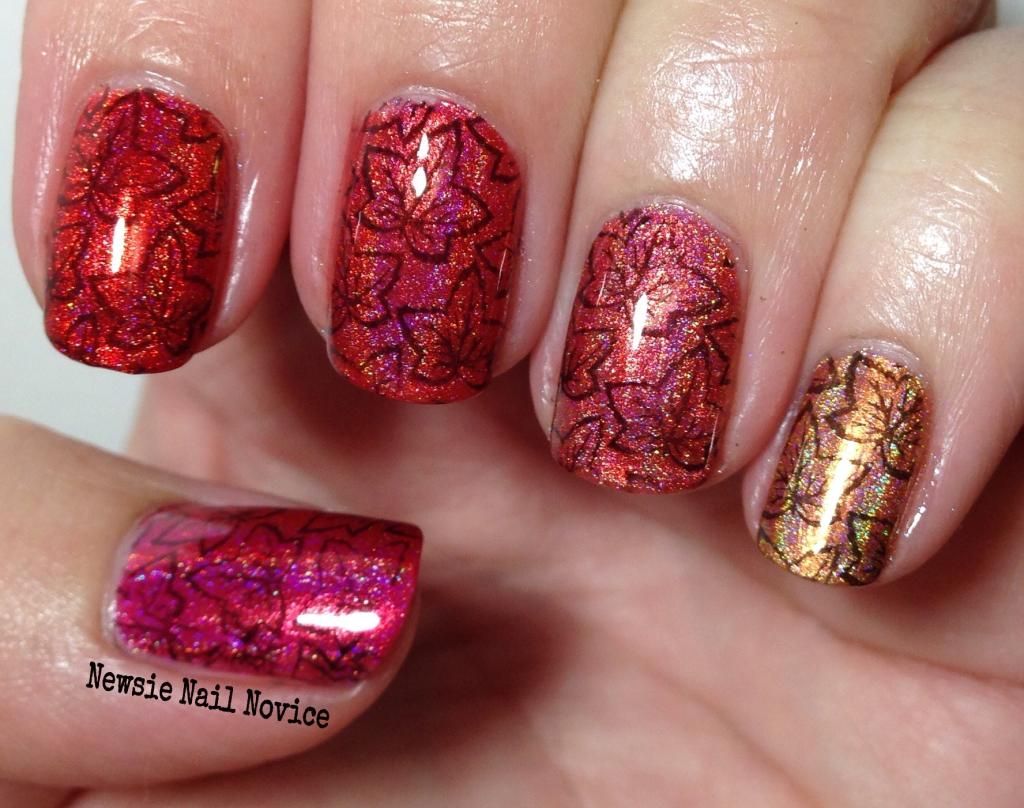 I work in Los Altos, where every fall the streets are lined with the most beautiful trees!
To start I picked my favorite fall leaf colored holos and created a beautiful skittle!!!
From thumb to pinky, I am wearing KBShimmer Whole Lava Lovin', Smitten Polish The First Lobster, KBShimmer Rust No One, Joss Alternate Dimension and KBShimmer Run It's The Coppers.
I once again used my Bundle Monster BM-H11 plate for the leaf image, one of my most favorite fall stamps, an in my opinion, THE best fall plate.
And in the sun it was the most spectacular! I just absolutely LOVED this manicure and I hope you did too!
I'd love to see your fall nail looks, share them with me on my
Facebook page
!
P.S. My
nail polish giveaway
is ongoing through this week, so check it out and enter if you haven't had the chance yet!