To cap off this fun week I've had sharing nail art with you, I thought I'd try a dotticure with a neutral base!
I have a very hard time finding neutrals that work with my skin tone. I am actually a neutral skin tone, so warmer colors and cooler colors work well with my skin. But finding the appropriate nude polish has been a difficult journey.
So I picked up OPI Don't Bossa Nova Me Around recently and thought I'd give it a try. The formula is great, this is it above with two coats (no top coat). Not sure I totally like it with my skin tone, but I don't hate it, and for a nude that is actually a compliment for me. What do you think?
Anyway, wanting to make this a fall manicure, I thought I'd add a fun dotticure, after being inspired by some manicures I saw on Pintrest.
For the dots I used Zoya Penny, a gorgeous darkened brick red creme, Kiko 356 - Melon (one of my Germany nail purchases), a mustard yellow creme, and Zoya Channing, a burnt orange foil polish.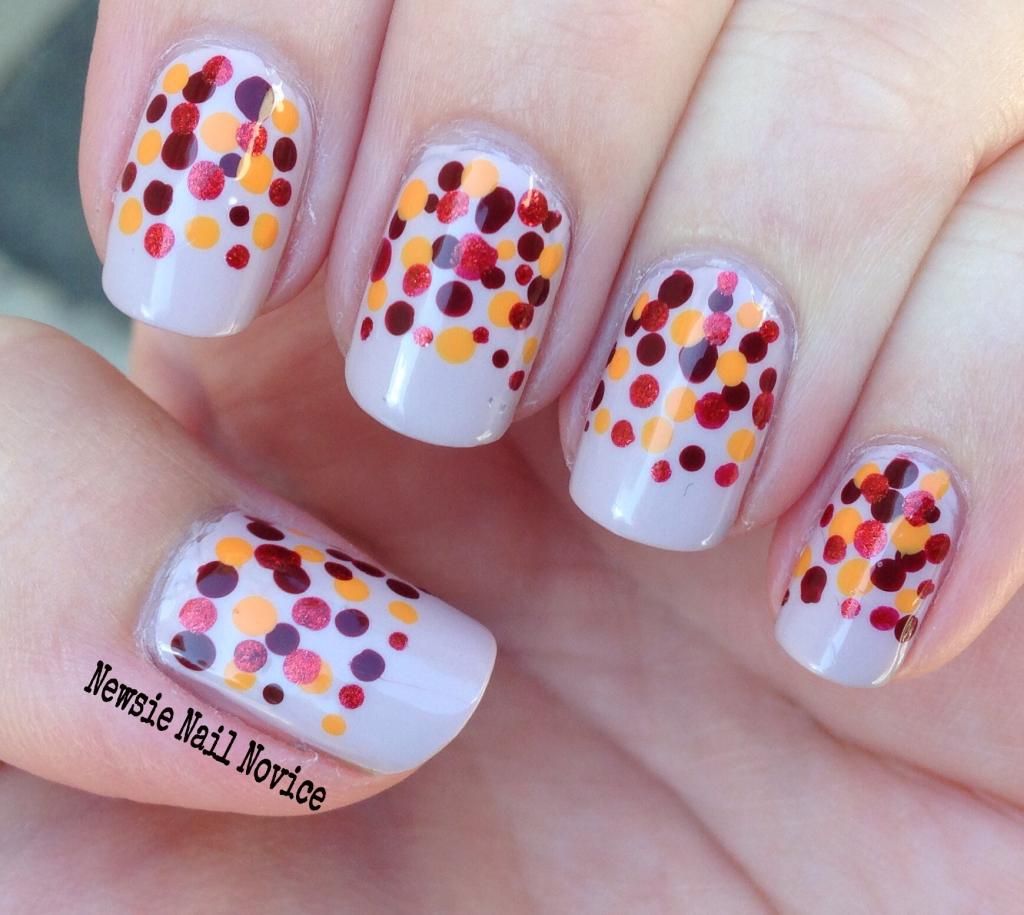 I placed the dots in a gradient like fashion, but I didn't want to cover the whole nail. I liked the look, but I wasn't totally in love with it. I think the nude I picked was a tad too pink, which made the look less fall like to me.
But I really did like the combination of the dots and I thought it would be a neat idea to include Channing, a different finish, to mix up the dots. Neat?!? Who uses adjectives like that, I'm super lame. Hahaha, sorry for the random aside.
Anyway, I hope you liked fall week here at Newsie Nail Novice, I loved sharing it with you. And as of now, I have absolutely no idea what I'll share with you next week, but I have a lot in the vault!