Welcome to all about fall week here at Newsie Nail Novice. This week I'm showing you my favorite fall looks that I have been working on.
To start, today I'll be sharing with you the wondrous polish that is ILNP Atomic Sherbert!
Atomic Sherbert is a lovely pumpkin orange, perfect for Halloween and fall! And it is a linear holo to boot! After putting this shade on, it reminded me so much of pumpkins, I decided to add an appropriate fall stamp.
Using Zoya Black Swan, I stamped this pumpkin and leaf design using Bundle Monster BM-H11 from the holiday stamp. If you are looking for a fall stamping plate to purchase, this is it.
You'll see a manicure in which I used that leaf design later in the week.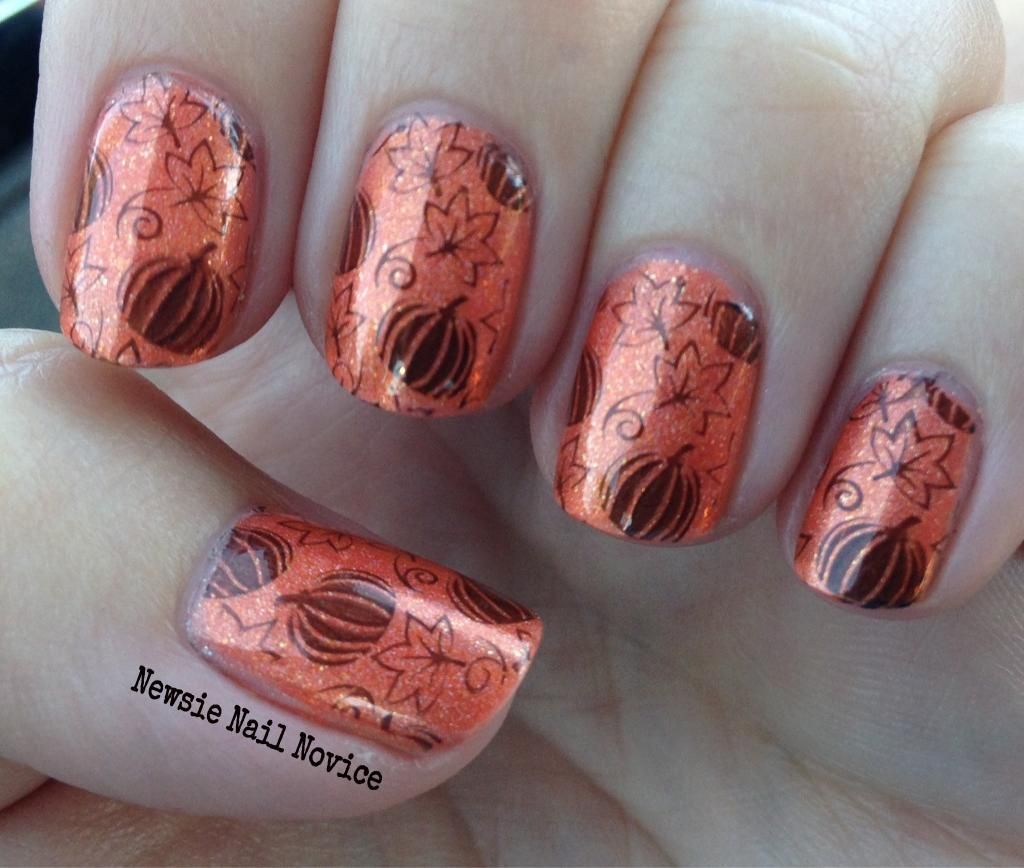 The thing I love most about fall is the leaves changing colors, the smell of a freshly carved pumpkin and the excitement in the air as it starts to cool and students go back to school. Fall evokes so many nostalgic memories, it truly is my favorite season. Which is why I'm so excited to show you all my fall looks this week! Fall is THE best!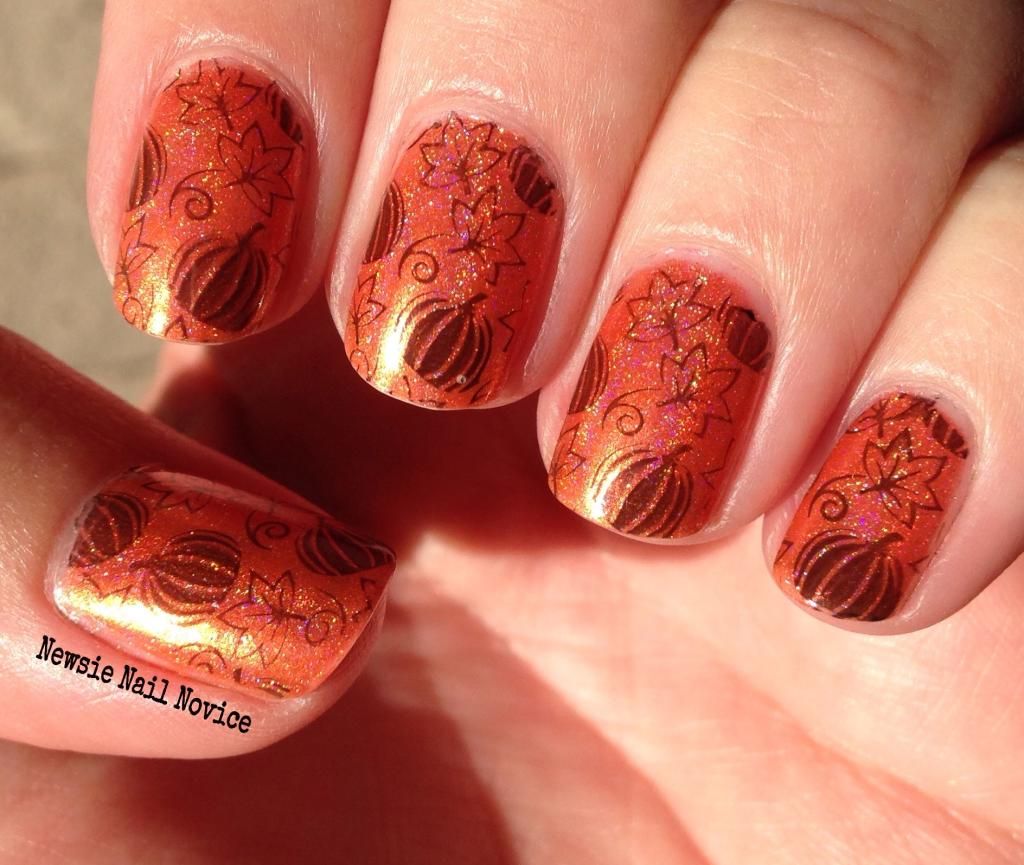 Application:
Atomic Sherbert was on the sheerer side so I needed three coats for this opacity. I used KBShimmer Clearly on Top to top coat the look.
Where to purchase:
You can purchase Atomic Sherbert, and a whole bunch of other beautiful colors from the
ILNP website
.
Atomic Sherbert
retails for $10. You can purchase Bundle Monster plates from their website. I got this
plate
in their holiday set, but you can purchase it alone for $1.99.
So what is your favorite part of fall? Are you creating some festive fall nails? Share them with me on my
Facebook page
!
P.S. My
nail polish giveaway
is ongoing through this week, so check it out and enter if you haven't had the chance yet!