I drew a lot of inspiration for this manicure from
a post I saw on Pintrest
!
Now I don't have the freehand skills that this lady does, so used Bundle Monster BM-H07 plate to stamp the web on my index finger. I freehanded that spider as best I could, but my employer said it looked like a scorpion to her. I think it's cute.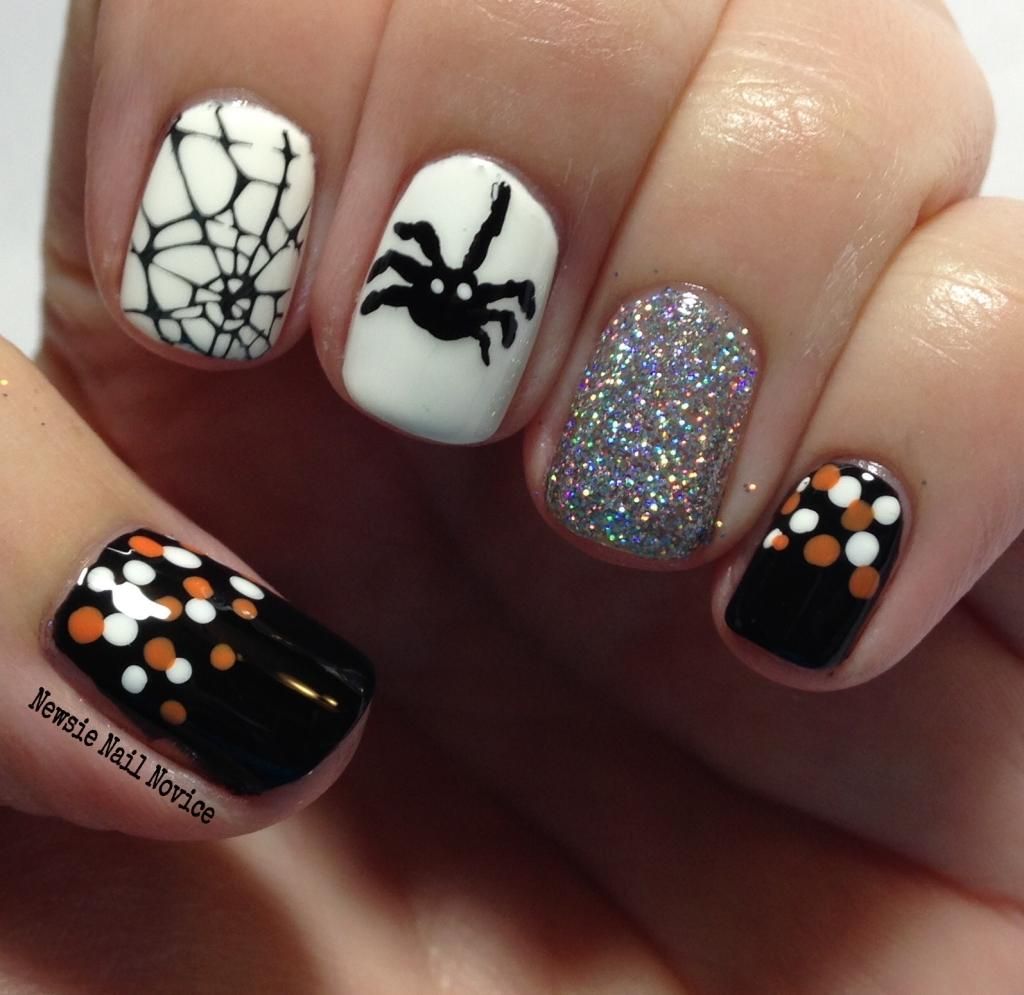 I didn't just want a black and white manicure though, so I added white and black dots on the thumb and pinkie to make it more Halloween-esque. The sparkle is courtesy of Painted Polish Drunk on Holo of course!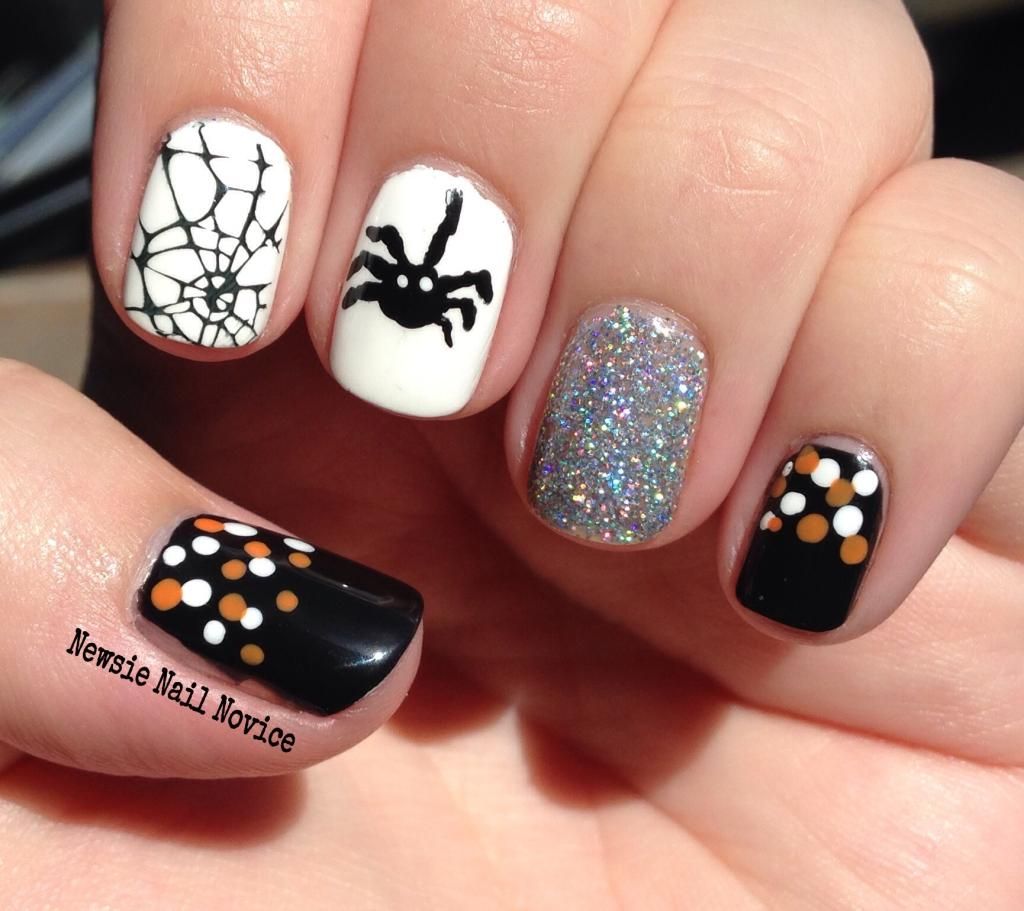 I think this was a good manicure to round out my Halloween week here on Newsie Nail Novice. I really liked this look the best I think. I think the freehand gives it something special. Now my freehand skills are not the best, but I think practice makes perfect.
Have you guys tried freehand art before? Are you a pro? What tips do you have for me!?