This sparkle polish is amazing! Created and named for Monet's Garden in France, this polish is such a beautiful homage to Monet's beautiful garden!
The polish consists of green, lime, neon green, purple and blue glitter suspended in a green jelly base. I could not keep my eyes off this glitter! It was so beautiful. I'll show it in a variety of lighting so you can get a feel for it indoors and out.
Since I was so drawn to the neon lime pieces, I thought I'd add some chevron accents to highlight the neon green glitter in the polish.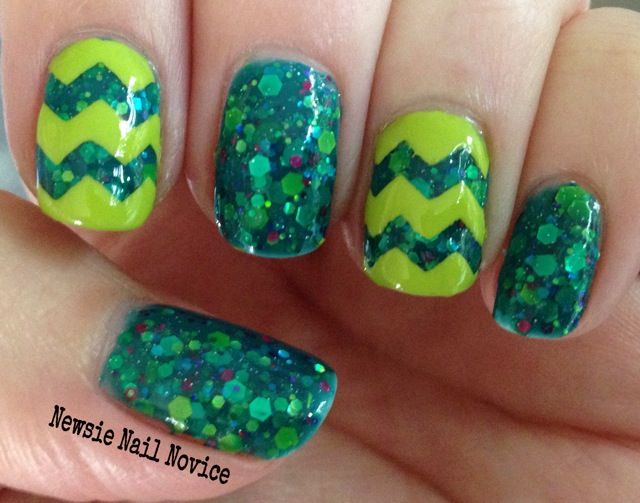 The polish I used for the chevrons is Essie's The More the Merrier. I used
nail vinyls
to create the chevron look.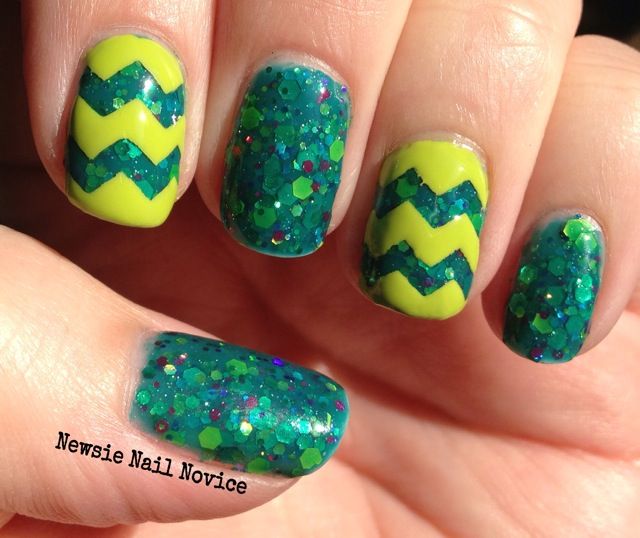 Application:
I was so impressed with the application of this glitter. It went on in two coats and was not difficult to apply. No dabbing needed and the application did not drag the glitter. It was the best experience I've ever had with glitter application. Unfortunately, I really loved this polish and wore it for several days – took 30 minutes to remove! Curse you beautiful glitter!!!
Where to Purchase:
Emily De Molly is an Austrailian nail polish brand, so I turn to her USA stockists to purchase. I purchased this polish on
Llarowe
for $13.
So word on the street is the creator is currently taking a maternity hiatus from creating the polish, but should be back. So keep an eye out for this amazing polish!