I just love skittle nails! I usually break them out when I have a manicure that I want to wear a bit longer than normal. I figure I'll get bored less quickly if I have a different design on each nail.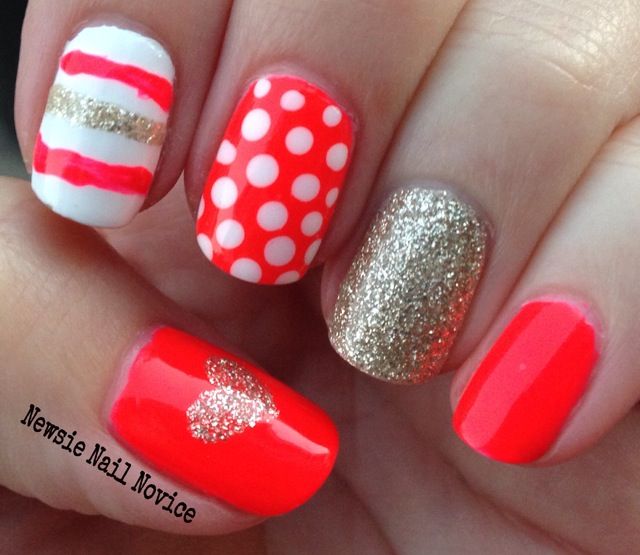 For this look I used China Glaze Pool Party (the bright neon pink/coral), OPI My Favorite Ornament (sparkles) and OPI Alpine Snow (white).
I free handed the stripes and the heart and used a dotting tool for the polka dots!
I really liked this look but found out around this time that China Glaze polishes are not wearing well on me. Unfortunately,since I was out and about with these nails (my brother was visiting) this manicure got a premature chip, so I ended up redoing my nails anyway! Oh well.
Anyway I hope you enjoyed this nail art! I'm always looking for a good skittle nail. I really want to try a sailor skittle sometime soon. Those seem to be all the rage via Instagram.