I loved this manicure I just did last week so much it skipped the line and I blogged about it as soon as I could. I actually just removed this manicure Sunday morning, I wore it for a whole half week! Which is really unheard of for me!!!
I started the manicure with a layer of OPI Alpine Snow and once it was dry enough, added some thin stripe nail vinyls to create the look.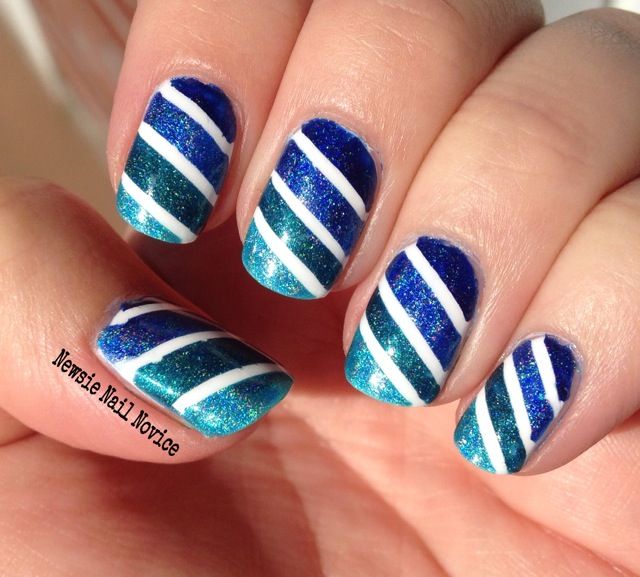 The polishes I used were, from top to bottom, Colors by Llarowe Chillin' in Paradise, Colors by Llarowe In A Different Dimension, Colors by Llarowe Surf My Wave and ILNP Summer Star Gazing. The sunshine shots of this manicure are just amazing!!!
And as an added bonus and happy accident, I discovered (well it was pointed out to me actually) that my nails totally matched my iPhone case! Guess I really do love those colors.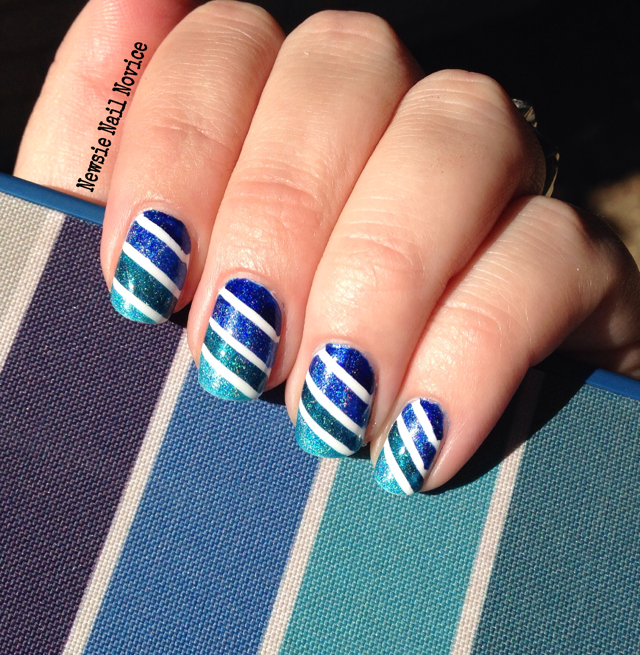 I really loved this manicure, it was aquatic, without being too overly oceanic (a theme I've been going to a lot lately). The colors looked spectacular when I was at the pool on Saturday. This is definitely the best and most favorite nail art I have done in some time! What do you think? You could really do this with any color scheme, but I loved the blue/green theme as they are my favorite colors!
P.S. I am a part of my online friend The Mercurial Magpie's First Blogaversary and I have included a prize (1 of 30!!!)! So head on over to her
site
to enter the contest!