I've been a sucker for these teal/aqua colored holo polishes lately. Once I got a good look at Girly Bits Get Weaponized, I could tell this one was special.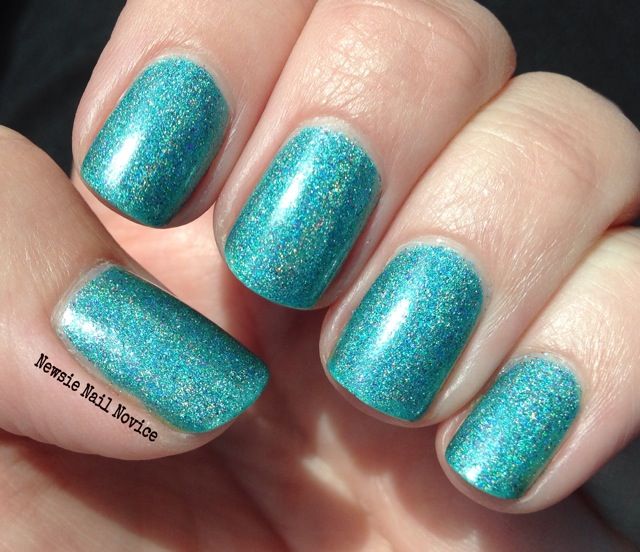 Get Weaponized is a teal linear holo with larger sporadic blue iridescent glitter pieces. Those pieces really made this polish stand out among my ever growing collection of teal polishes. Indoors, those sparkle pieces are more apparent to the naked eye and my iPhone.
Because I wanted to bring out the blue sparkle which makes this polish so unique I thought I'd try some bright blue stamping, using my favorite MoYou Sailor 04 plate. I used the fish scale stamp this time.
I thought the cerulean blue of Zoya Song would be a good complimentary color to Girly Bits Get Weaponized.
I thought the results were unique, but not exactly the most amazing nail art I've ever done.
Application: Get Weaponized wore very well and applied smoothly with two thin coats. I was happily surprised I could use Song to stamp, will definitely be using that in the future.
Where to purchase: Girly Bits Cosmetics is a Canadian polish maker and you can order her polishes from her website. I got this polish with a gift certificate I won for $11.50. There are so many other polishes of her's that I want, every time I visit her site I see something new that looks amazing!
Extra note: I was out of town this weekend visiting my parents, so I drafted this post on an iPad, so please be forgiving of any errors, etc. thanks!!!