I think the search for the perfect coral holo can finally come to an end for me. Every time I thought I had found something, it was a little too red, or a little too light pink. With the release of Colors By Llarowe's Lucy, I'm Home, I have finally found it.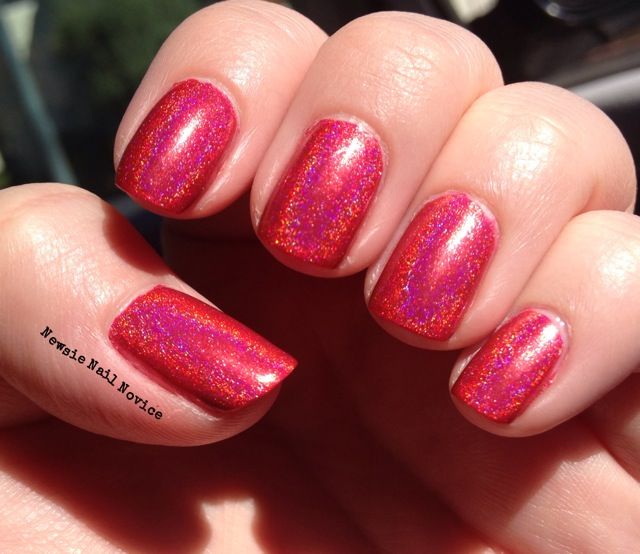 A stunner in the sun, I can't believe how vibrant this linear holo finish is. It's so bright and perfect for the warmer weather we've been having this week.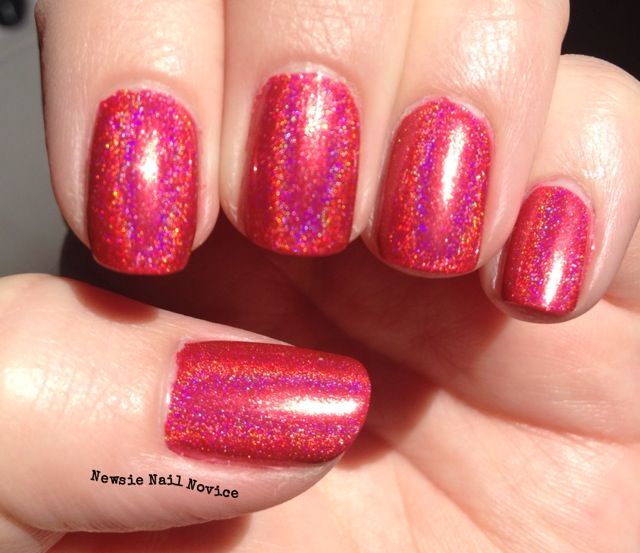 Inside it looks like a bright pink. This color is a little more on the pink holo side (I really like it when there is a bit more orange) but it is so bright and flashy, that I definitely can't complain.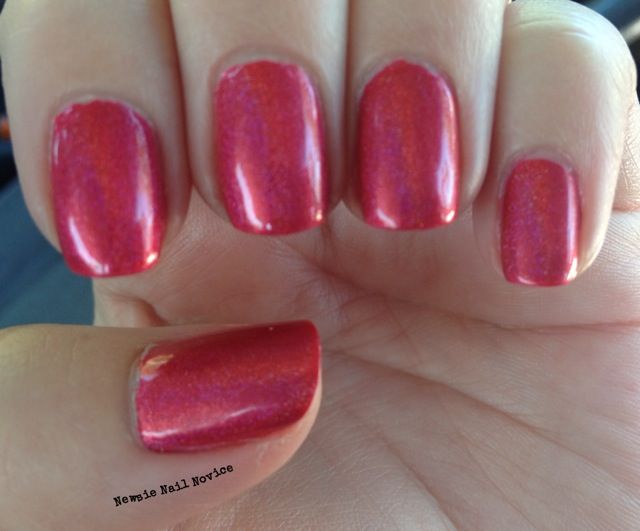 Overall, I am extremely pleased with this polish. I put it on last night after attempting to nail stamp again (a somewhat St. Patty's Day theme) and failed miserably after trying many many times. My fail is below. I think it may have been the old old Konad stamping polish I was using, might retry this soon over my current mani, using a different black to stamp with.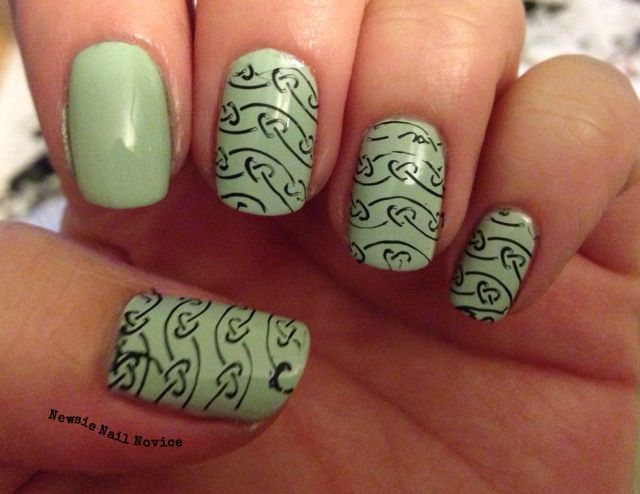 And one final shot of Lucy, I'm Home in all it's gorgeous beauty!
Application:
The formula on this was a dream and was almost a one-coater. A lot came out on the brush, so making sure you control that is important to make sure your cuticles don't get flooded. All these shots are two coats with Essie On the Go top coat.
Where to purchase:
Llarowe
is an amazing indie polish retail and supplies all sorts of amazing polish from around the world. Colors by Llarowe are from her personal brand and while I think
Lucy, I'm Home
is currently out of stock, she restocks her line pretty regularly. I purchased Lucy I'm Home for $12. She has some other vibrant linear holos in her collection that are just as beautiful, so check them out!
Looking ahead:
I know I promised St. Patrick's Day nails, but my stamping nail fail has me a bit discouraged I can get something cute done. If not, I have a back up in a beautiful KBShimmer polish which I will definitely wear, so I'll definitely have something festive. For now though, I'm loving the color I have on!